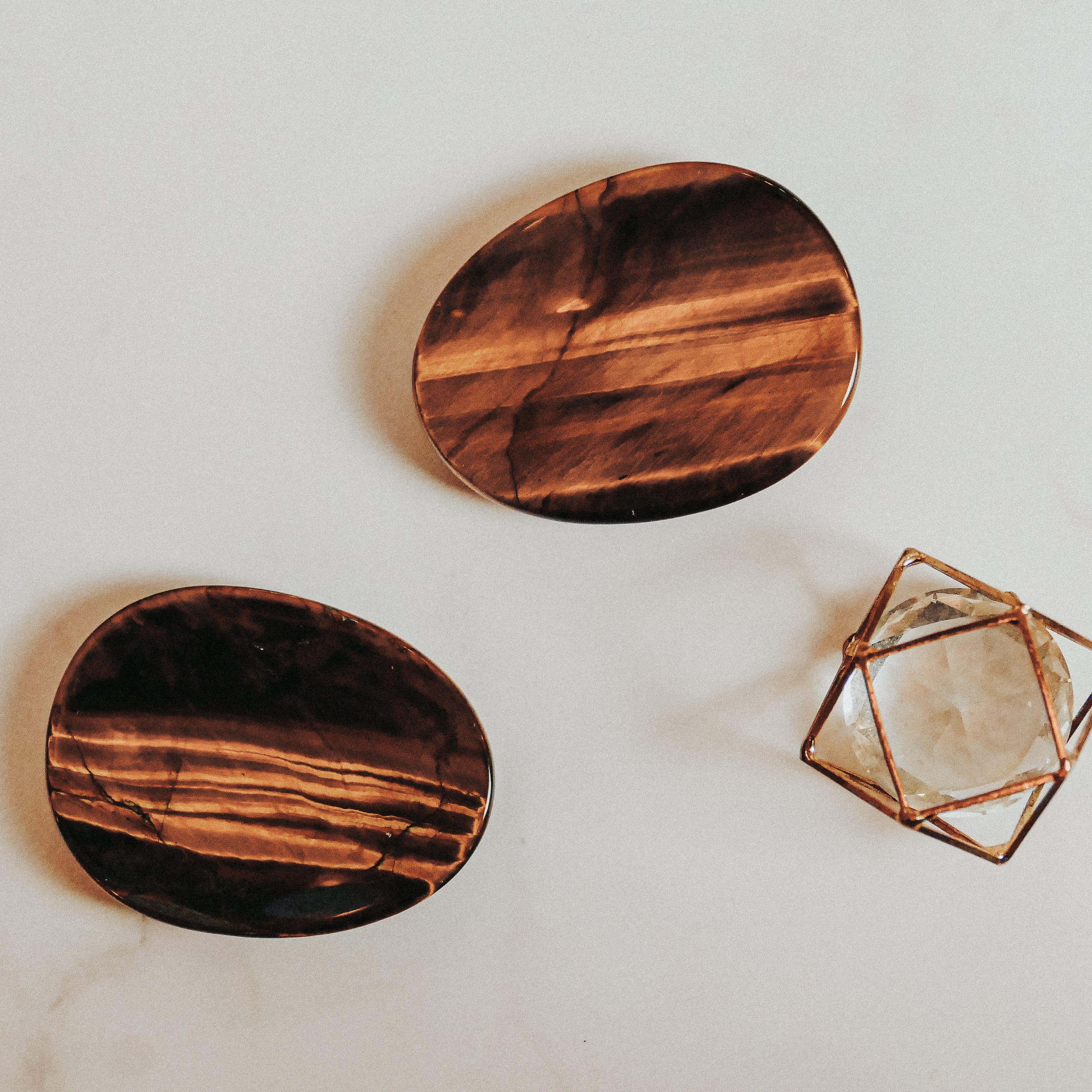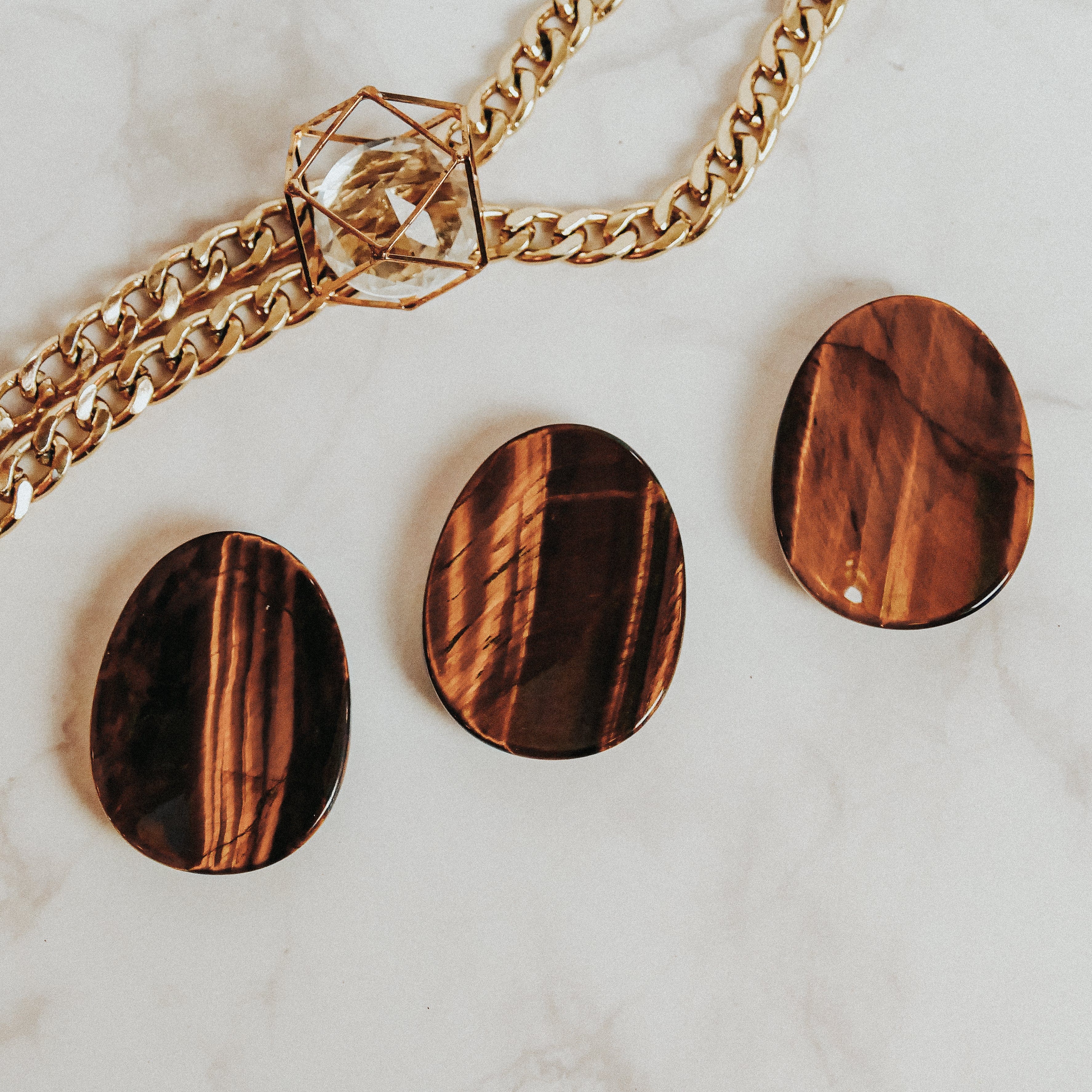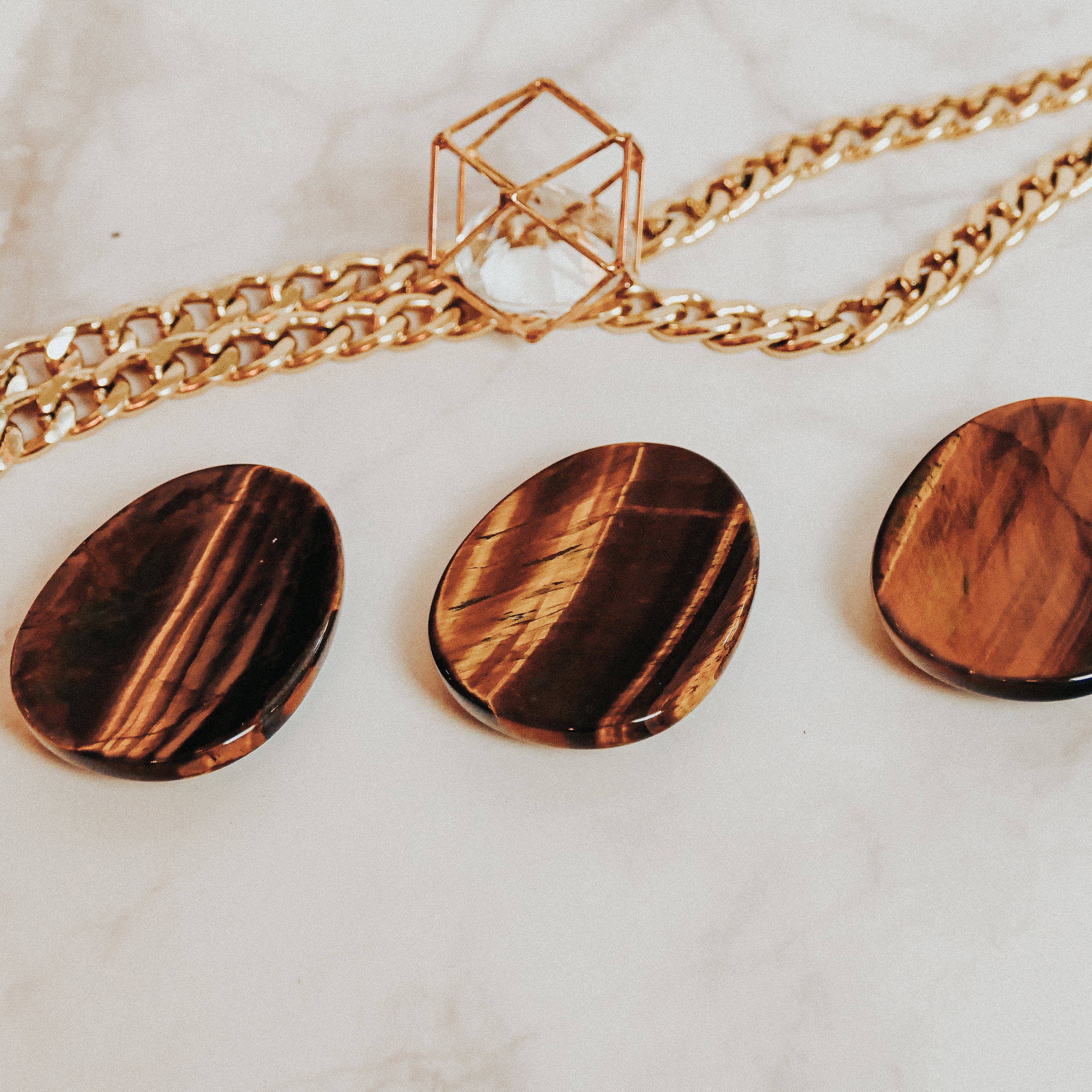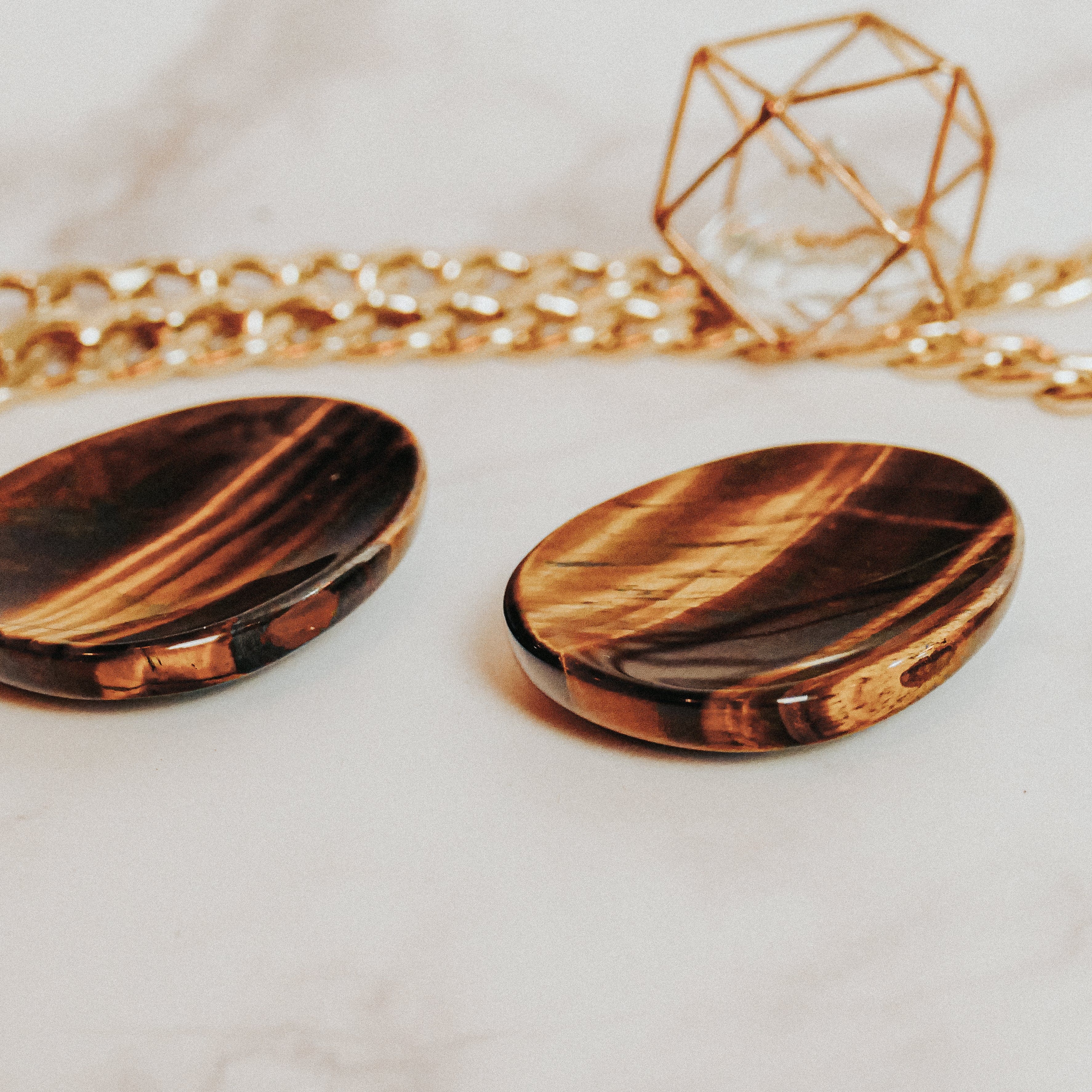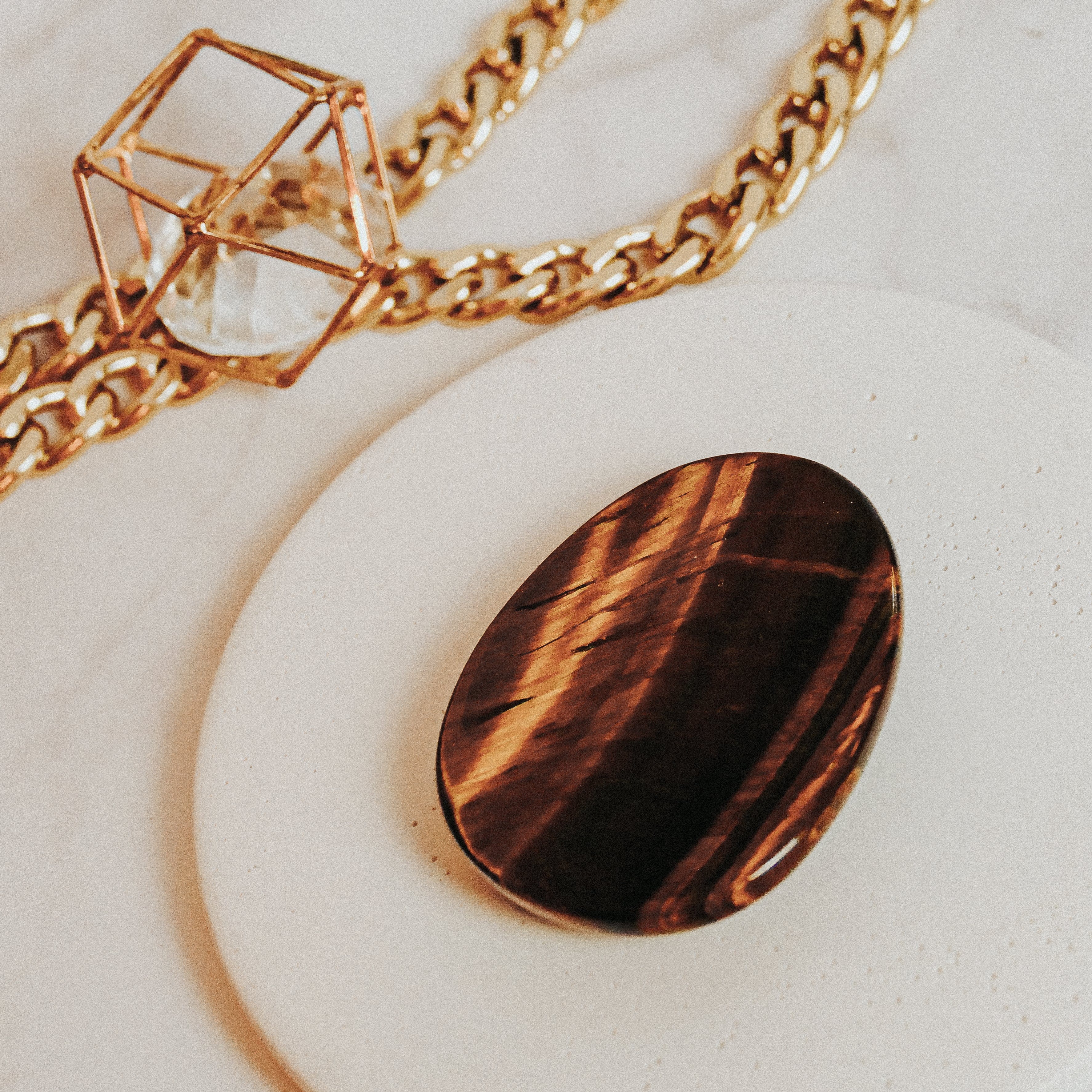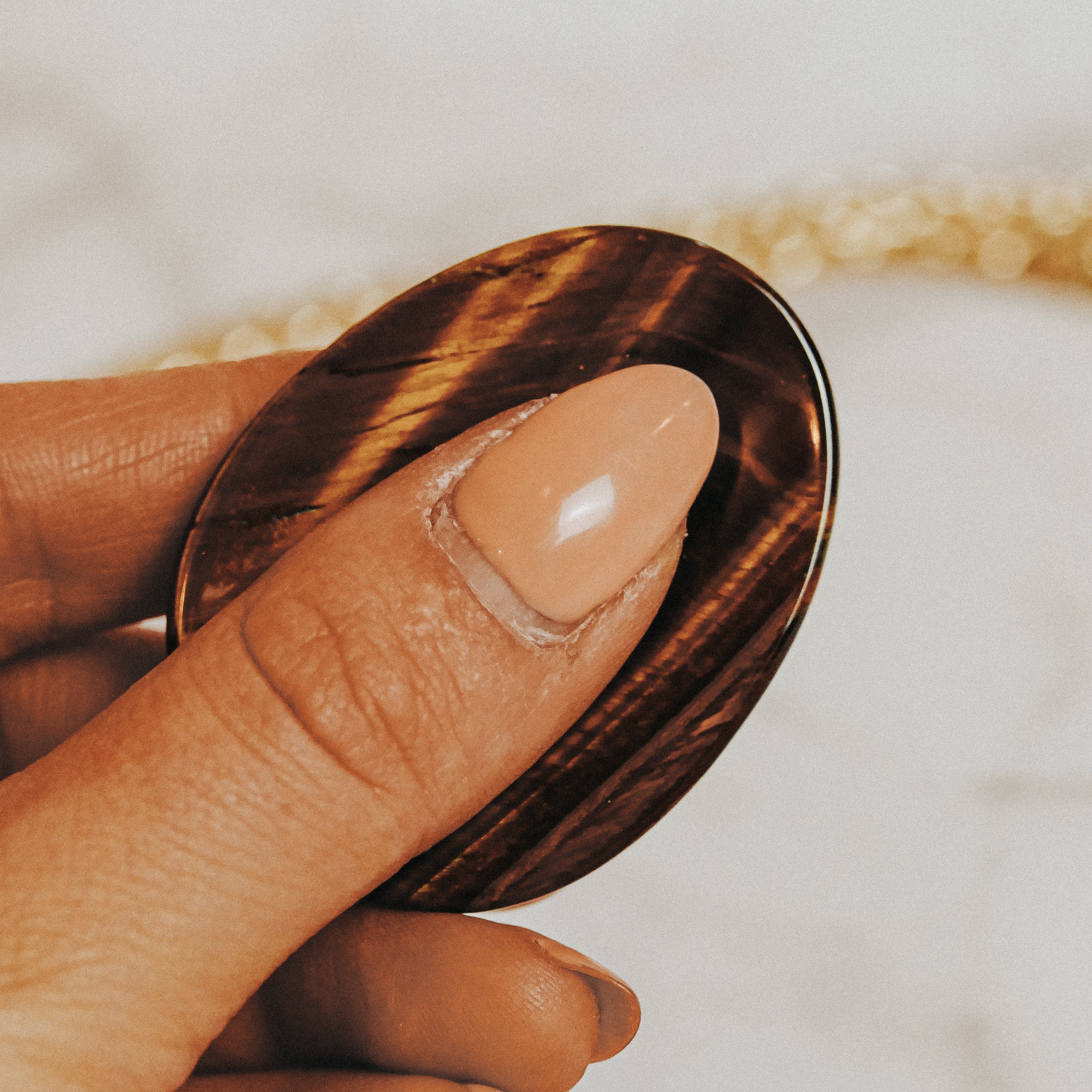 Tiger's Eye - Worry Stone
Pickup available at Your Soul Time Skladišče
Usually ready in 24 hours
Tiger's Eye - Worry Stone
Your Soul Time Skladišče
Pickup available, usually ready in 24 hours
40 Litostrojska Cesta
1000 Ljubljana
Slovenia
+38631697994
One of the more familiar crystals, even among non-fans of magical stones. It experienced its popularity in the 70s, each of us knows at least someone who had this stone. 
Tiger's eye is basically a special form of quartz or Quartz with impurities of iron oxide, which gives it these characteristic lines that resemble a tiger's eye. The crystal is beautiful even in its uncut form, but it acquires a very special shine and charm when it is polished.
What is Worry Stone?
The crystal is faceted and formed into an oblong flat shape with a thumb recess. 
This form of crystal is used in the fight against stress. In moments of high stress, hold the crystal between your thumb and forefinger and gently move your thumb back and forth. This movement has been proven to relieve stress, calm the person using it, and help with concentration. This practice started already in Ancient Greece, Tibet, it was also used by the American aborigines.
Metaphysical characteristics of the Tiger's Eye crystal:
It increases our inner strength and our confidence,
Removes negative energy and toxic feelings from our body,
It brings happiness, abundance and success in all areas into our lives,
An excellent stone for entrepreneurs or those looking for a career change,

 

It helps us achieve our goals, pushes us forward.
Product features:

Approximate dimensions: Each piece measures approximately 35 x 45mm,
Approximate weight: Each piece weighs approximately 15-20 grams,
The product is natural, so the dimensions, shape and colors may differ slightly from those in the picture,
The piece that we will mail to you will be chosen at random.