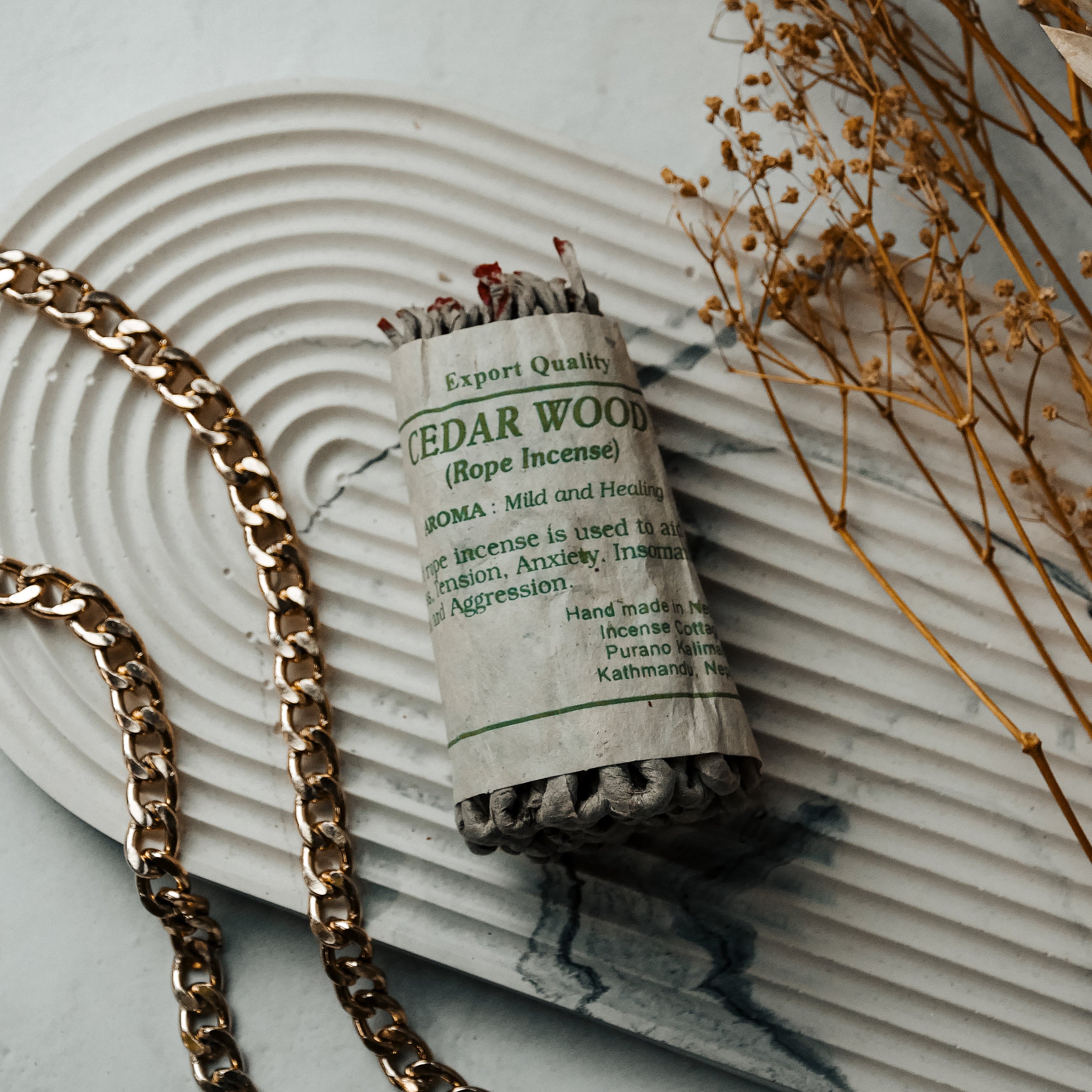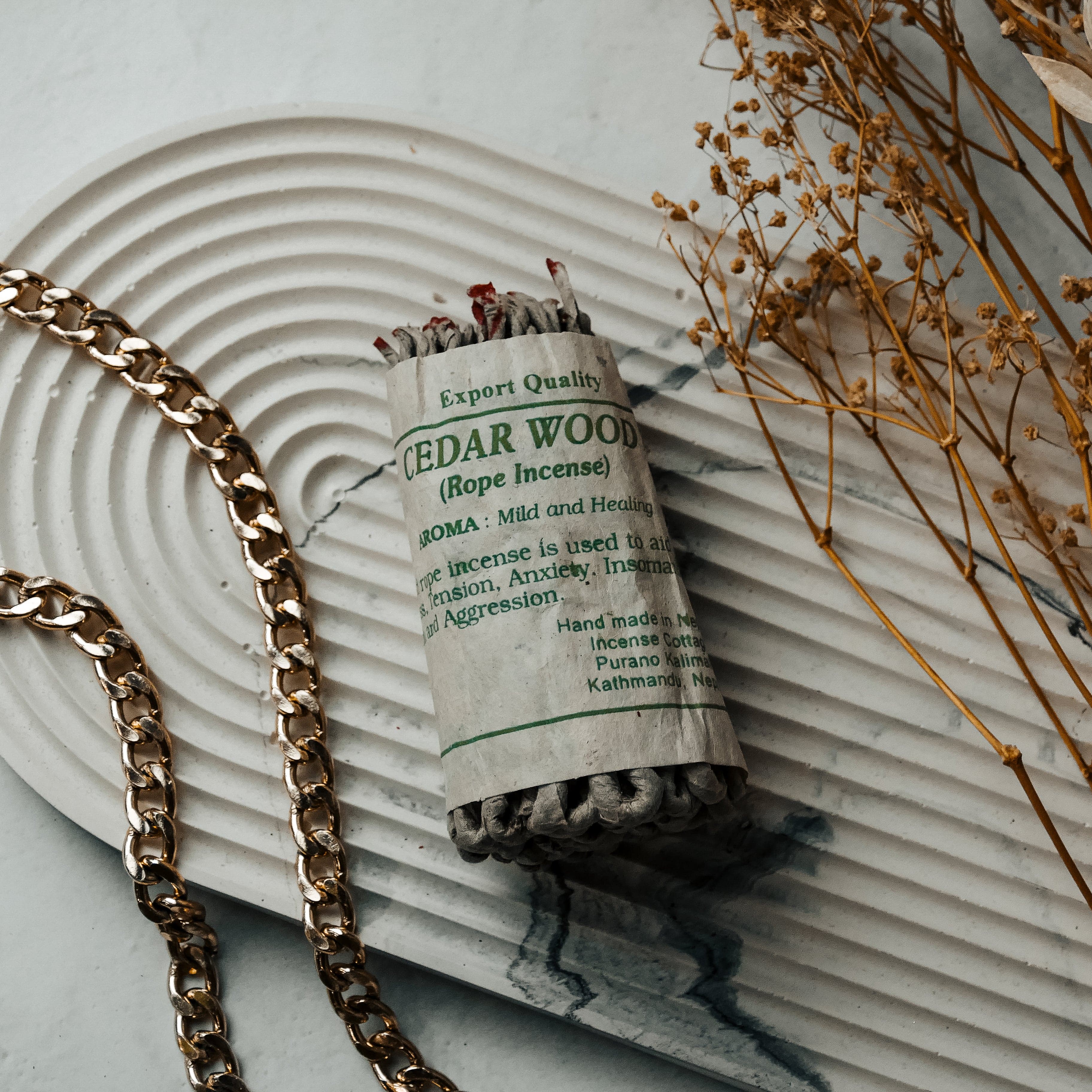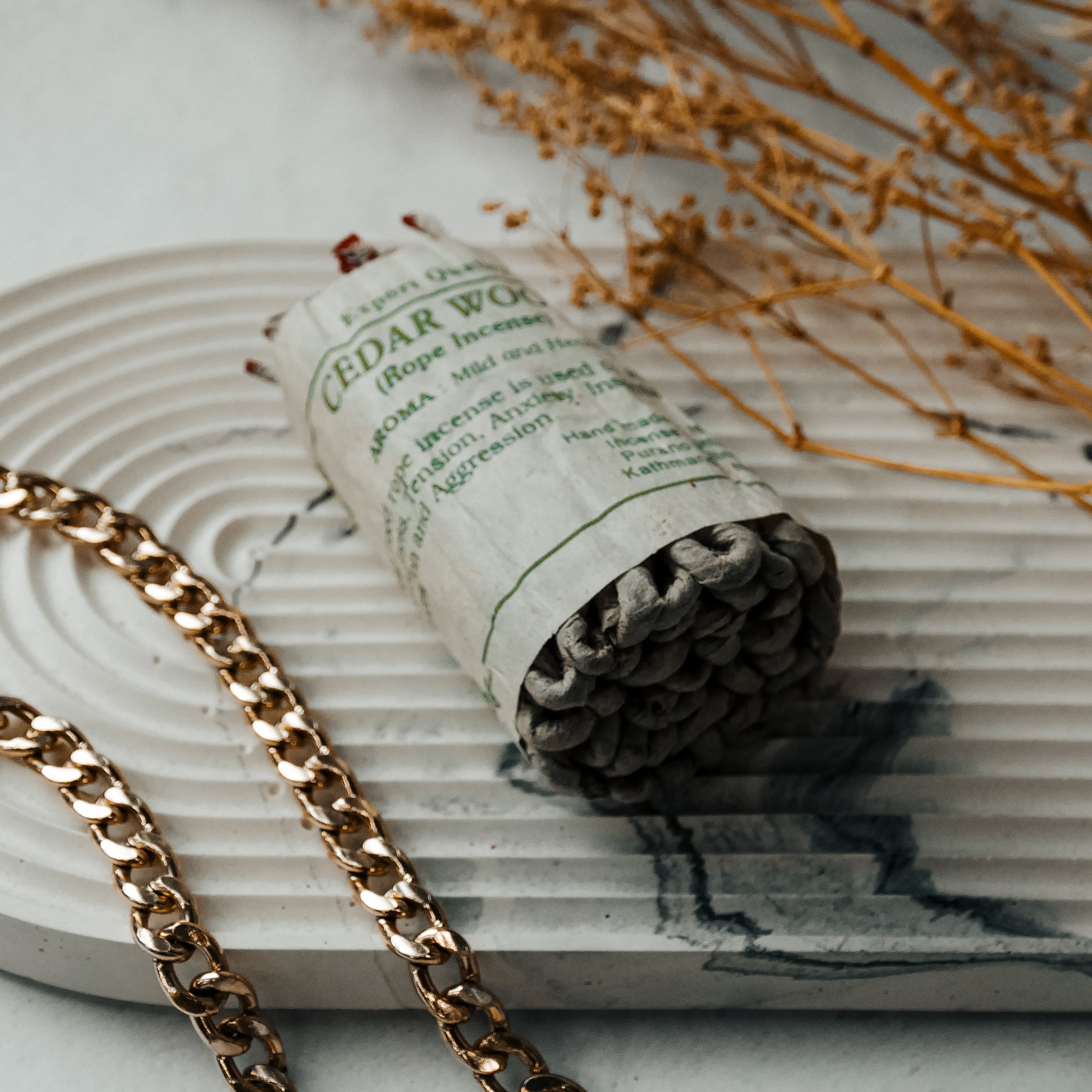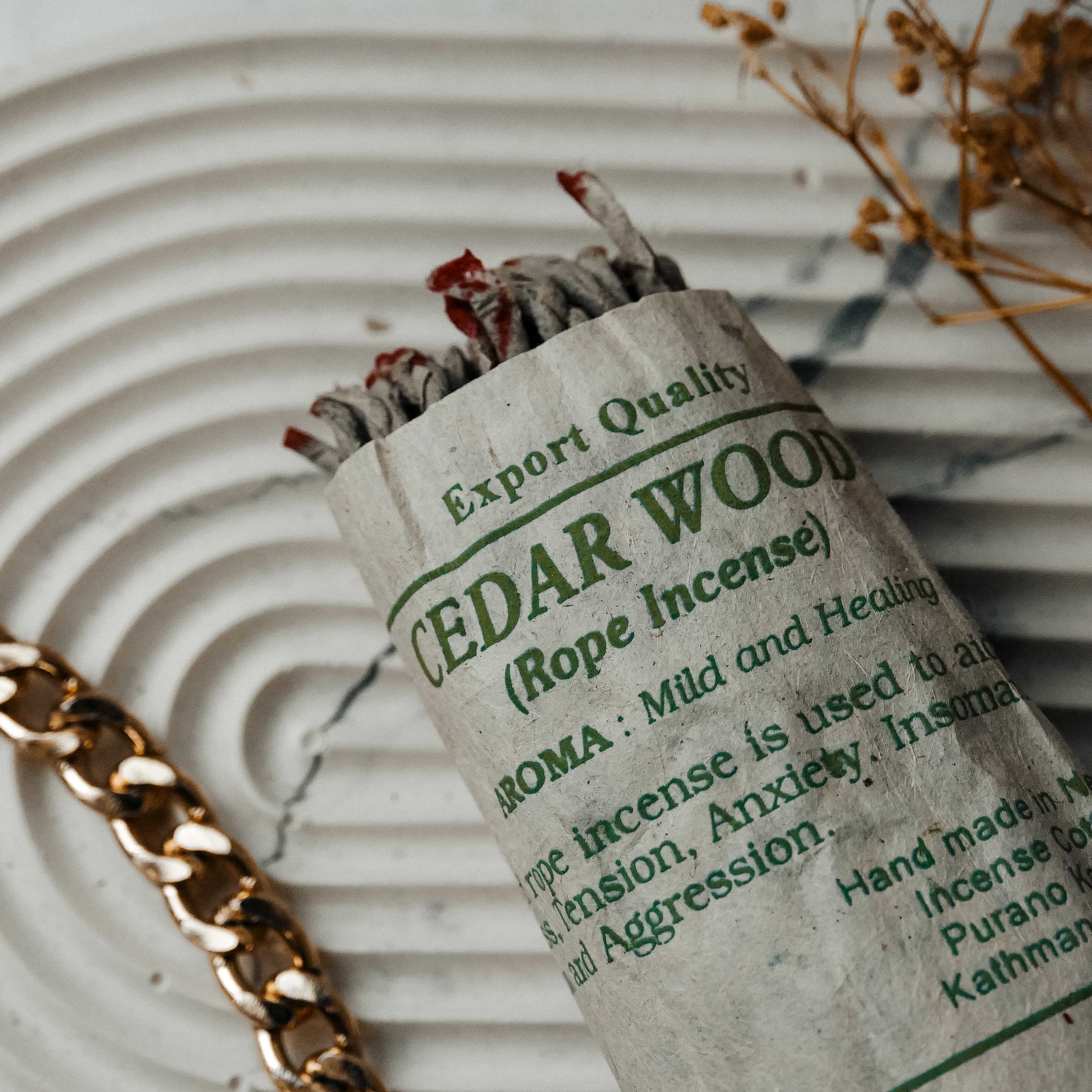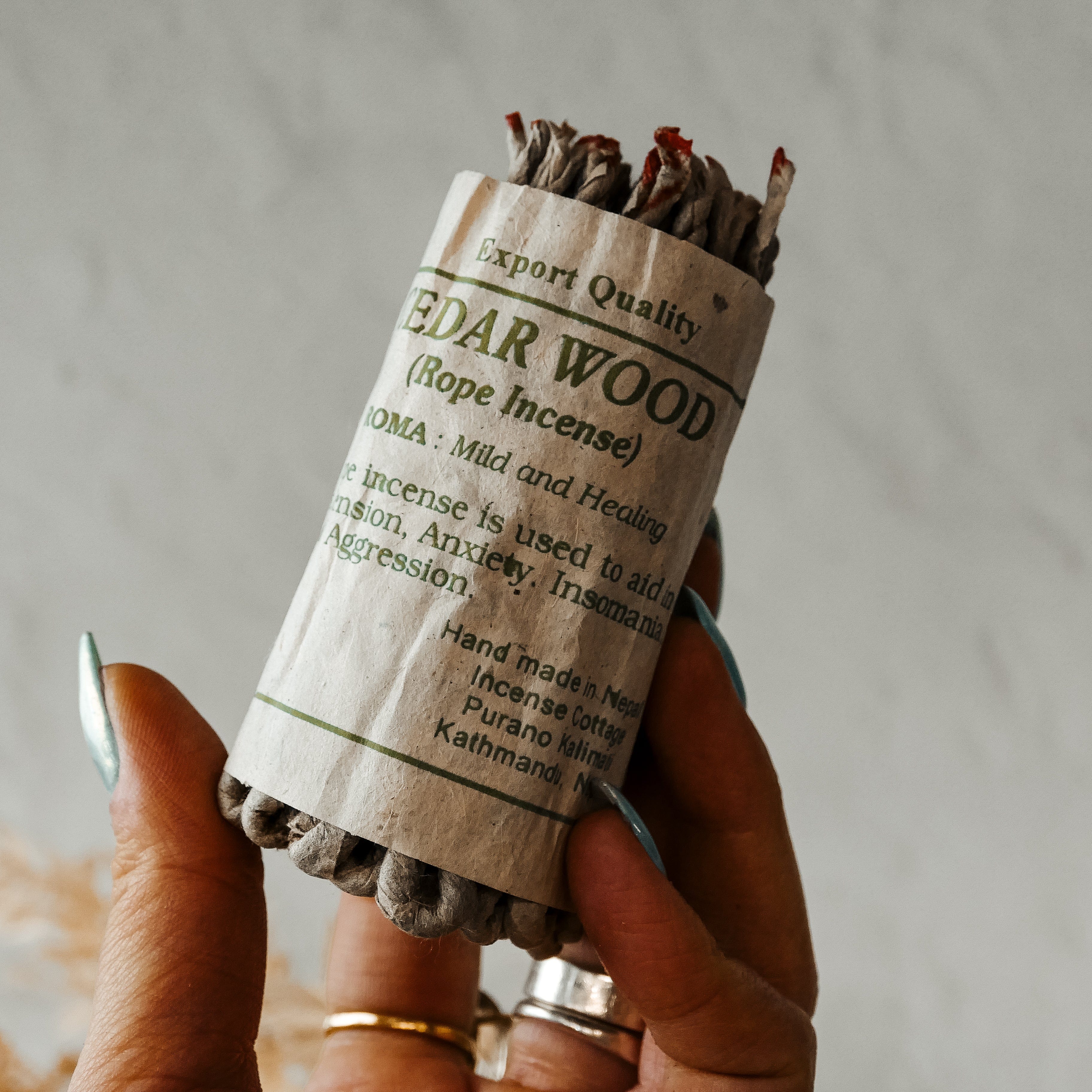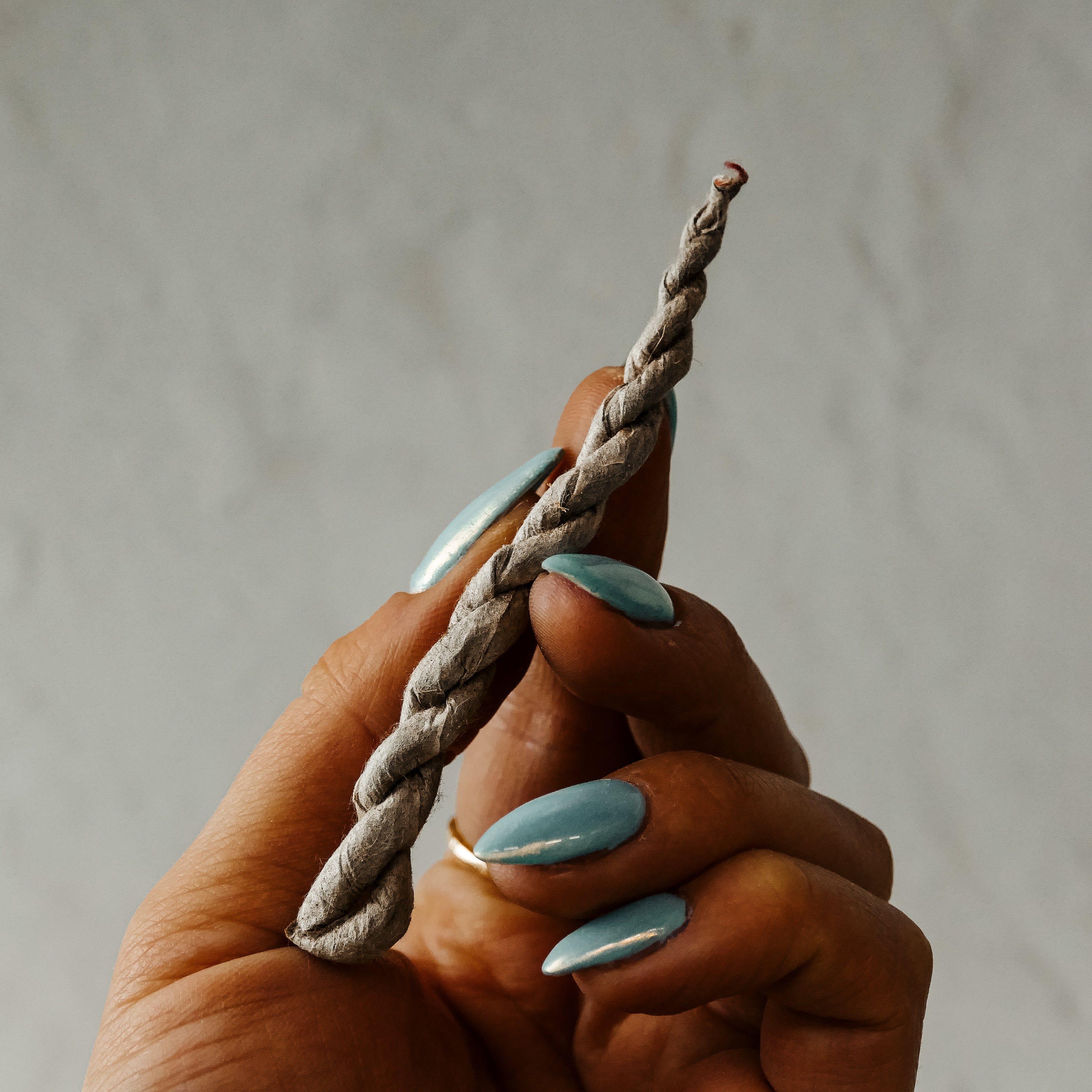 Tibetan Rope - Cedar
Pickup available at Your Soul Time Skladišče
Usually ready in 24 hours
Your Soul Time Skladišče
Pickup available, usually ready in 24 hours
40 Litostrojska Cesta
1000 Ljubljana
Slovenia
+38631697994
Tibetan rope incense in the scent of cedar represents protection and purification .
They used to smoke the doors of temples with rolls of cedar to protect the entry of negative energy and bad influences.
The smell of cedar is also calming, so the strings are suitable for lighting in the evening or morning hours.
Incense handmade from special paper and natural incense powder. One string is lit at a time.
About the Tibetan Rope
Tibetan Rope Incense is a traditional incense originating from Tibet and Nepal. Buddhists and Hindus have been using it there for centuries as part of their spiritual practice.

The Tibetan Rope is made of thin layers of rice paper, cut into thin strips, on which powdered incense is placed and rolled into a "rope". It is an extremely precise and gentle procedure performed by local village women.

Rope as incense is regularly used today in temples as a gift to deities and during meditation. Incense is intended to purify the space and oneself.

Buddhists also believe that incense that burns to the end teaches and invites us to burn our negative qualities with it, leaving only ashes. Through this practice, we reveal our true "ME".

Today, we use Tibetan Rope incense as an element to increase composure during meditation and as an element of relaxation. With these wonderful scents, you will undoubtedly enter a new, better world.
Product features
Handmade Tibetan Ropes from Nepal,
They are made from local villagers,
Each roll contains 40 Tibetan Cords, one cord burns for about 15 minutes.
Instructions for use
The Tibetan Rope incense is an incense intended for single use. Light a thin section of incense slowly with the help of a match or over a candle.

When it has ignited well, place the incense in a fireproof container and let it burn gently and slowly. The whole process takes about 15 minutes, depending on the length of the rope.

If you want to extinguish the rope early, we recommend that you gently roll the burning part along the bottom of the container until it goes out. The Tibetan Rope will thus be ready for use again