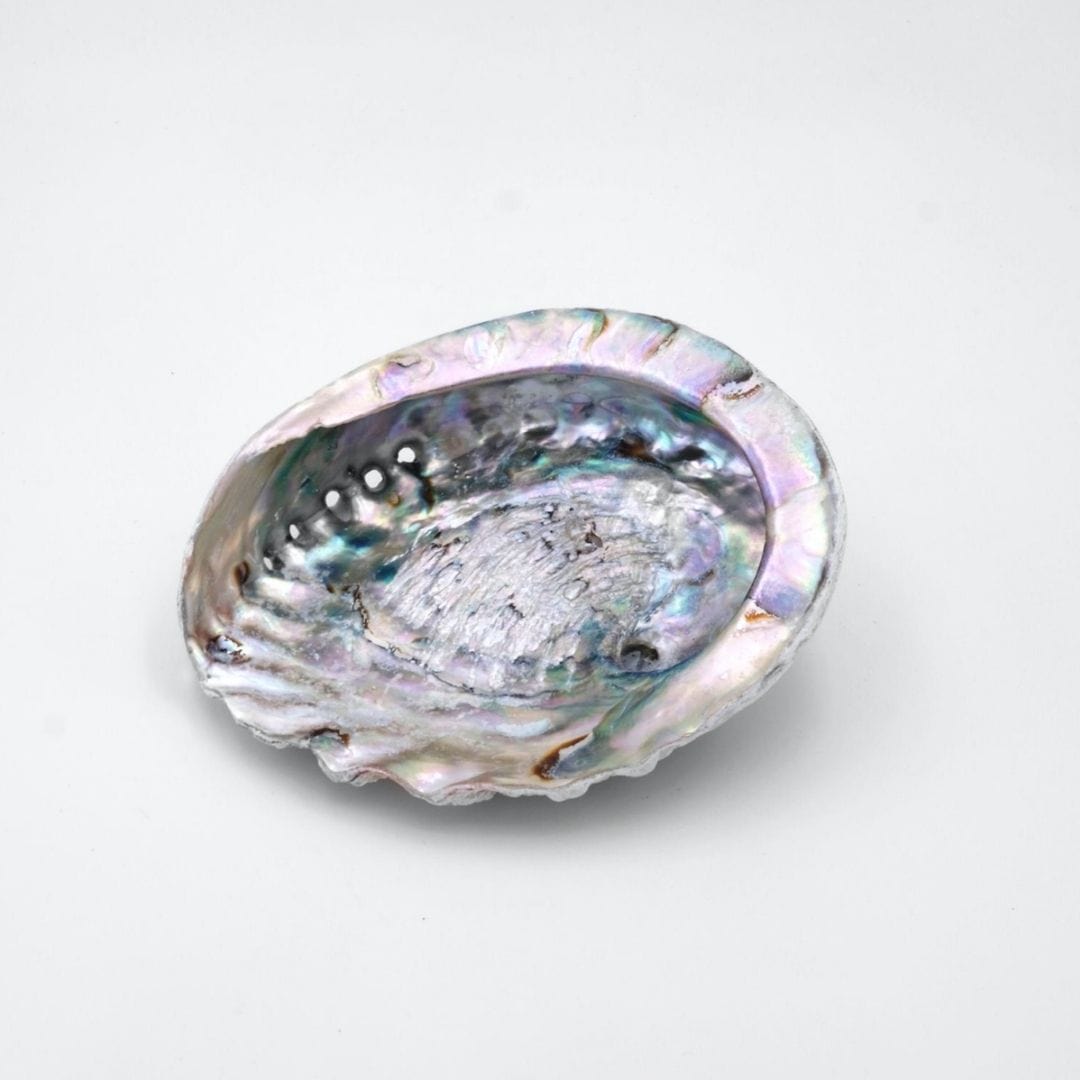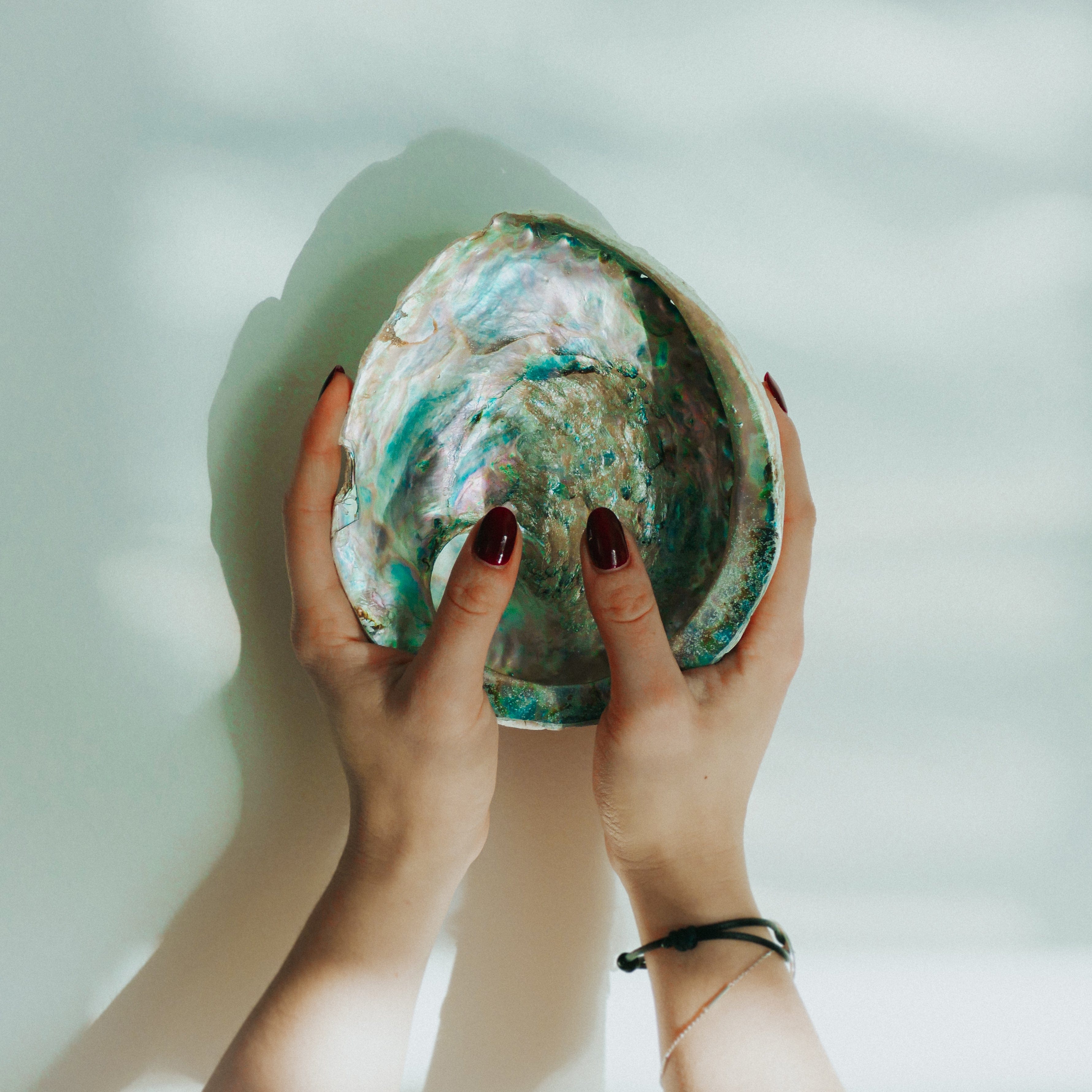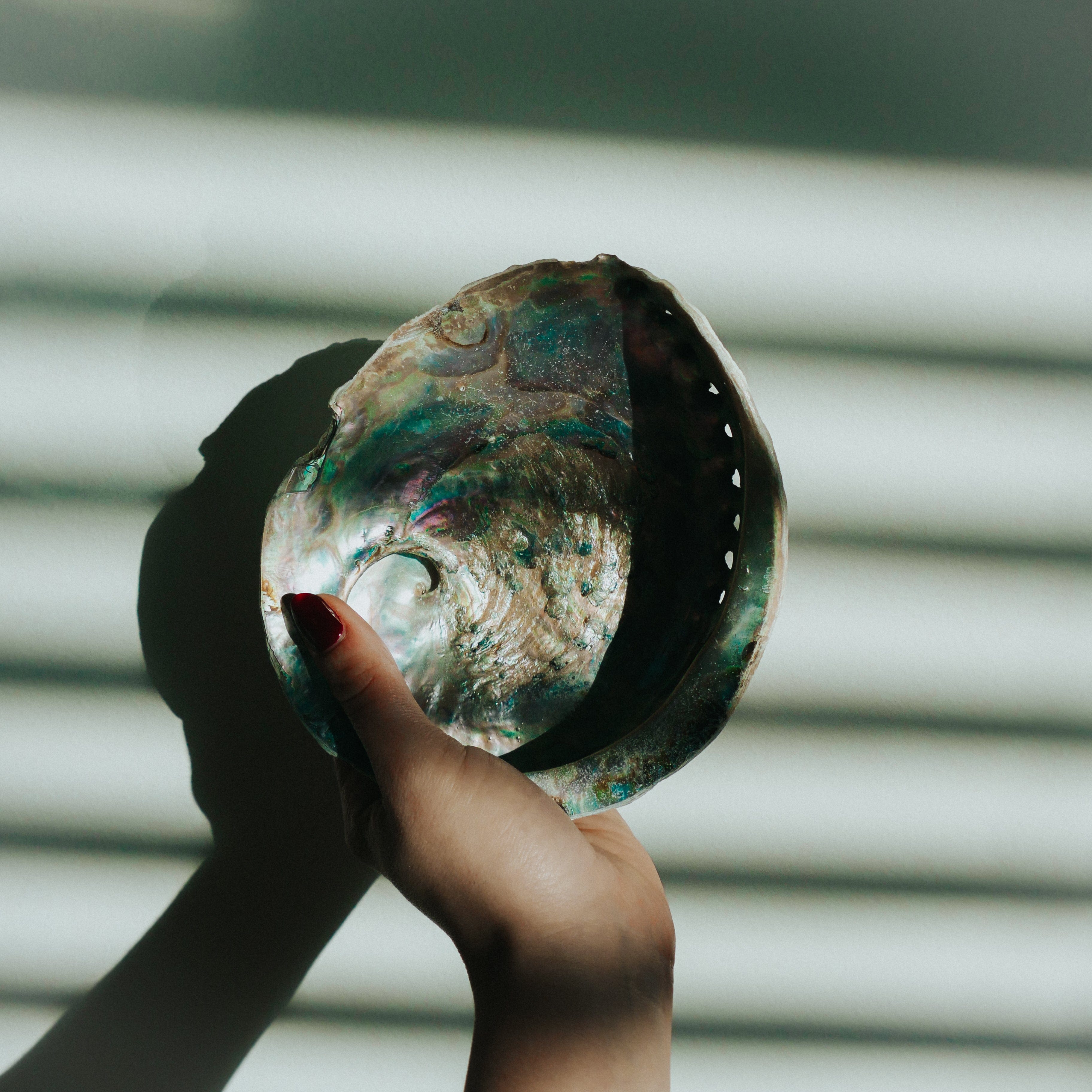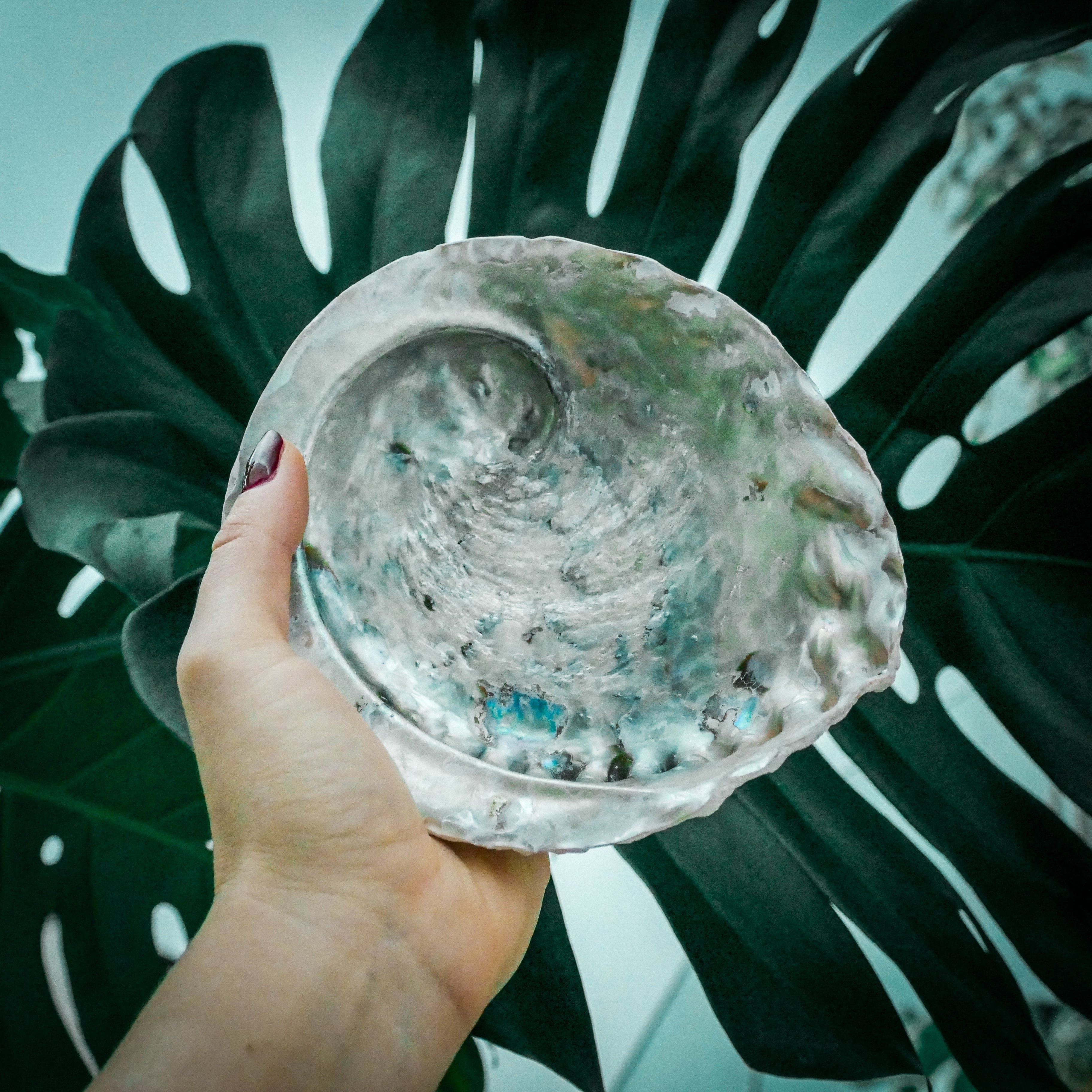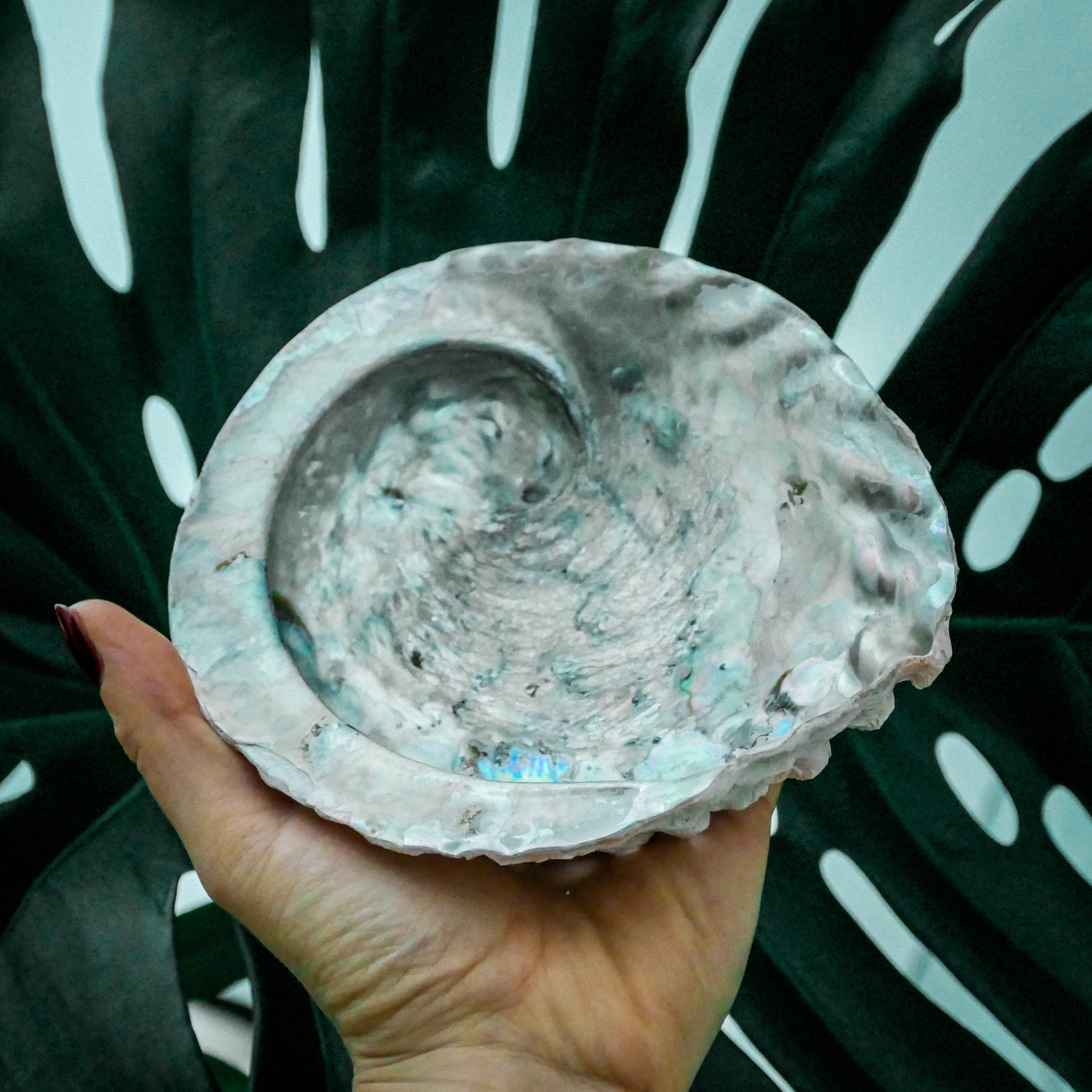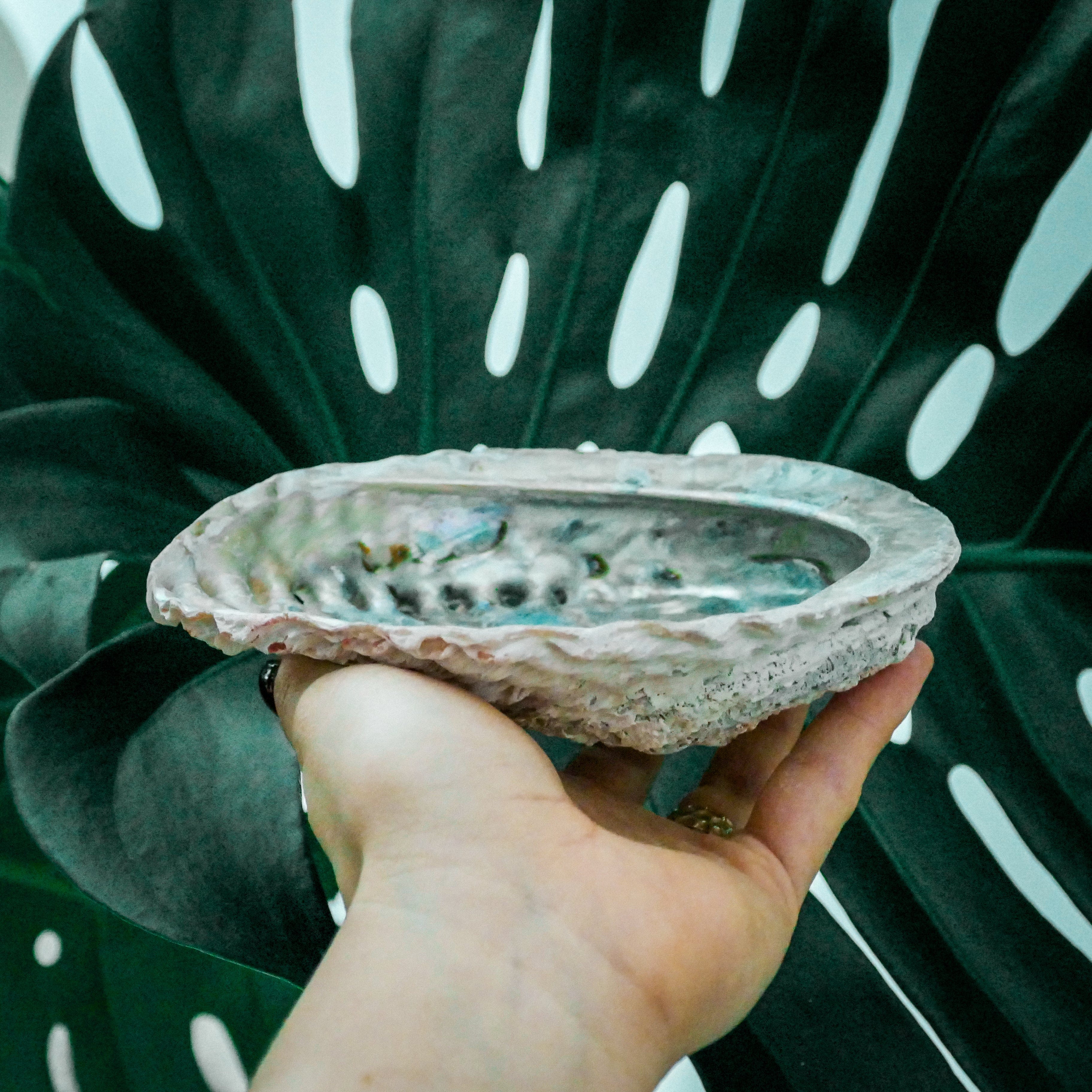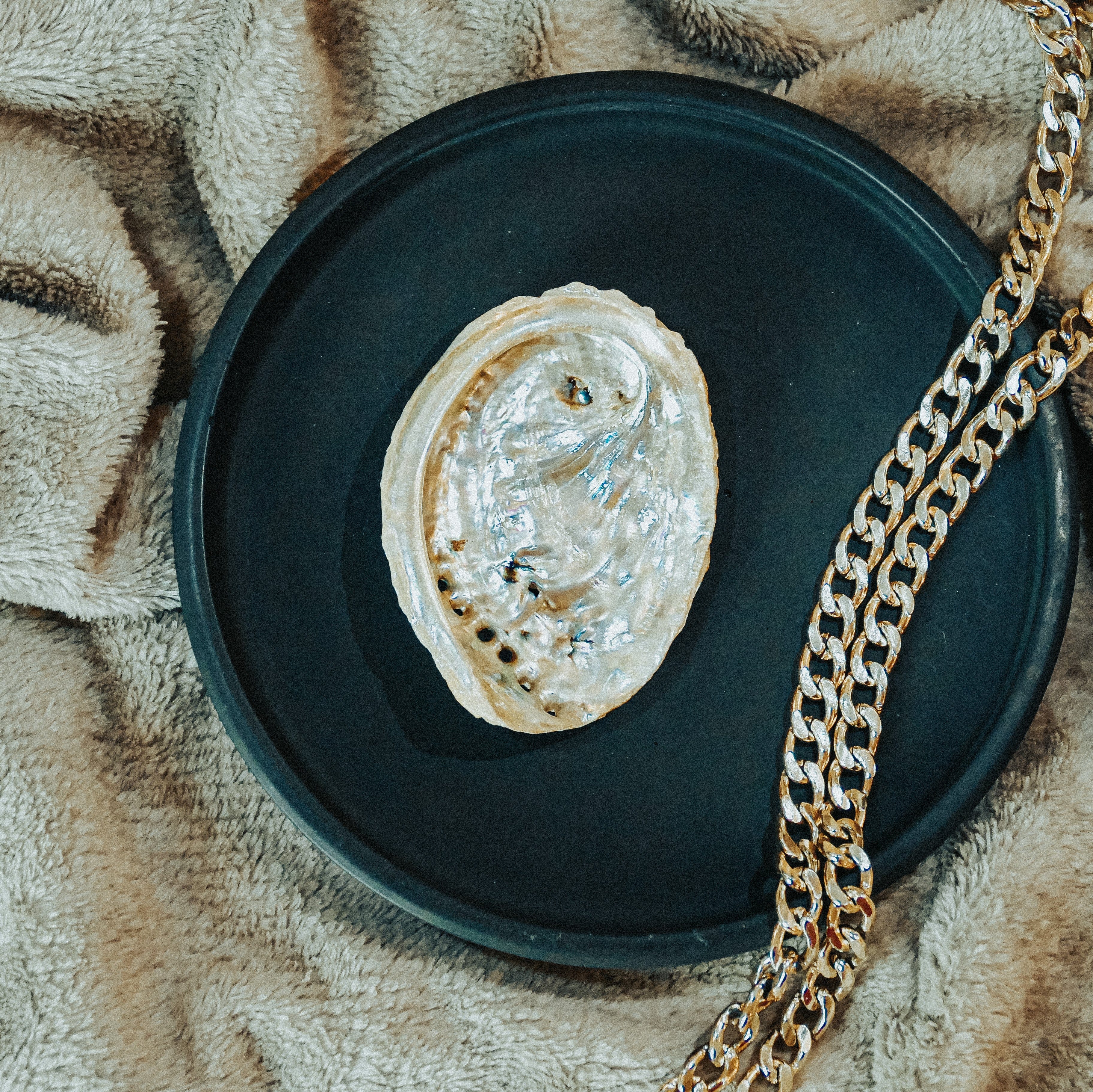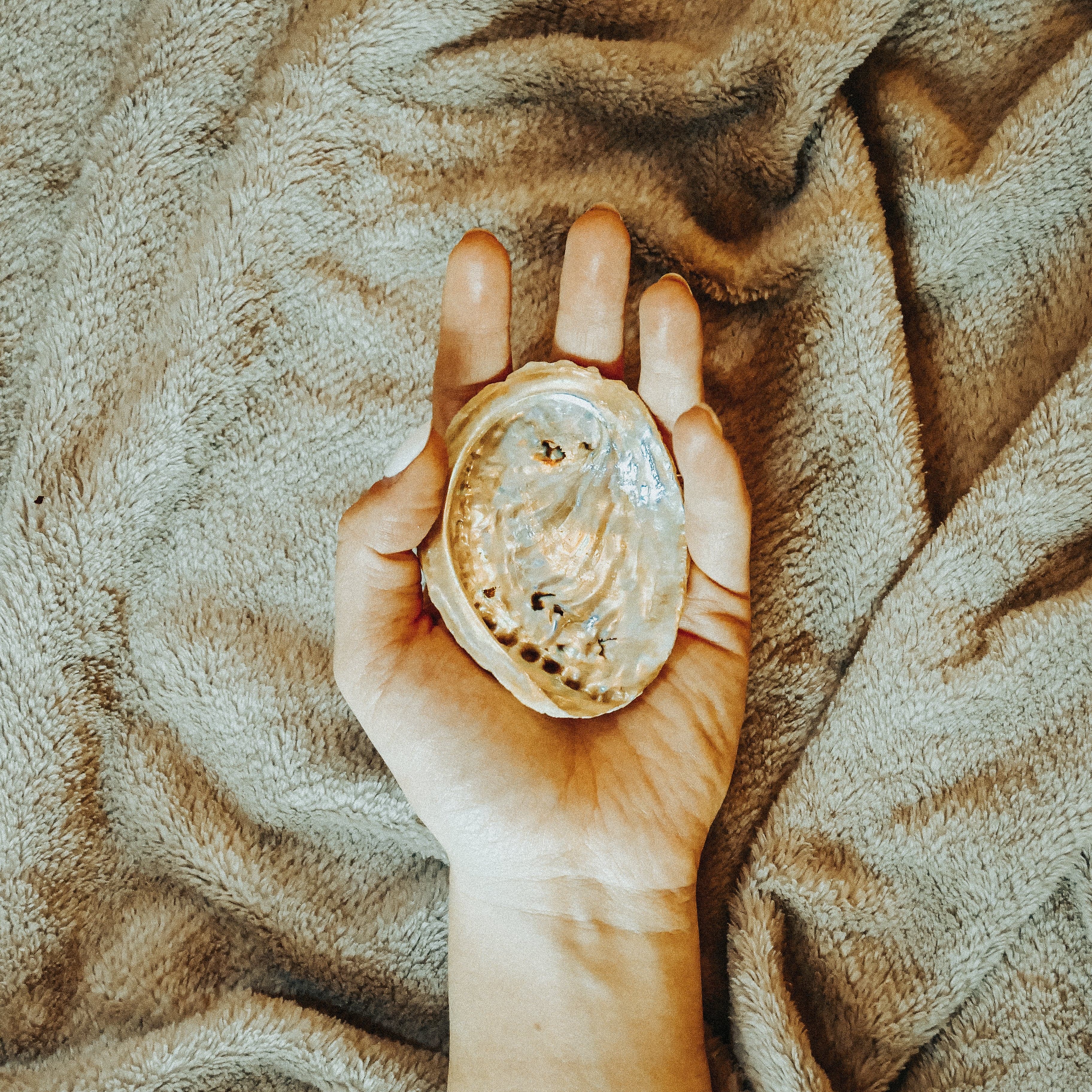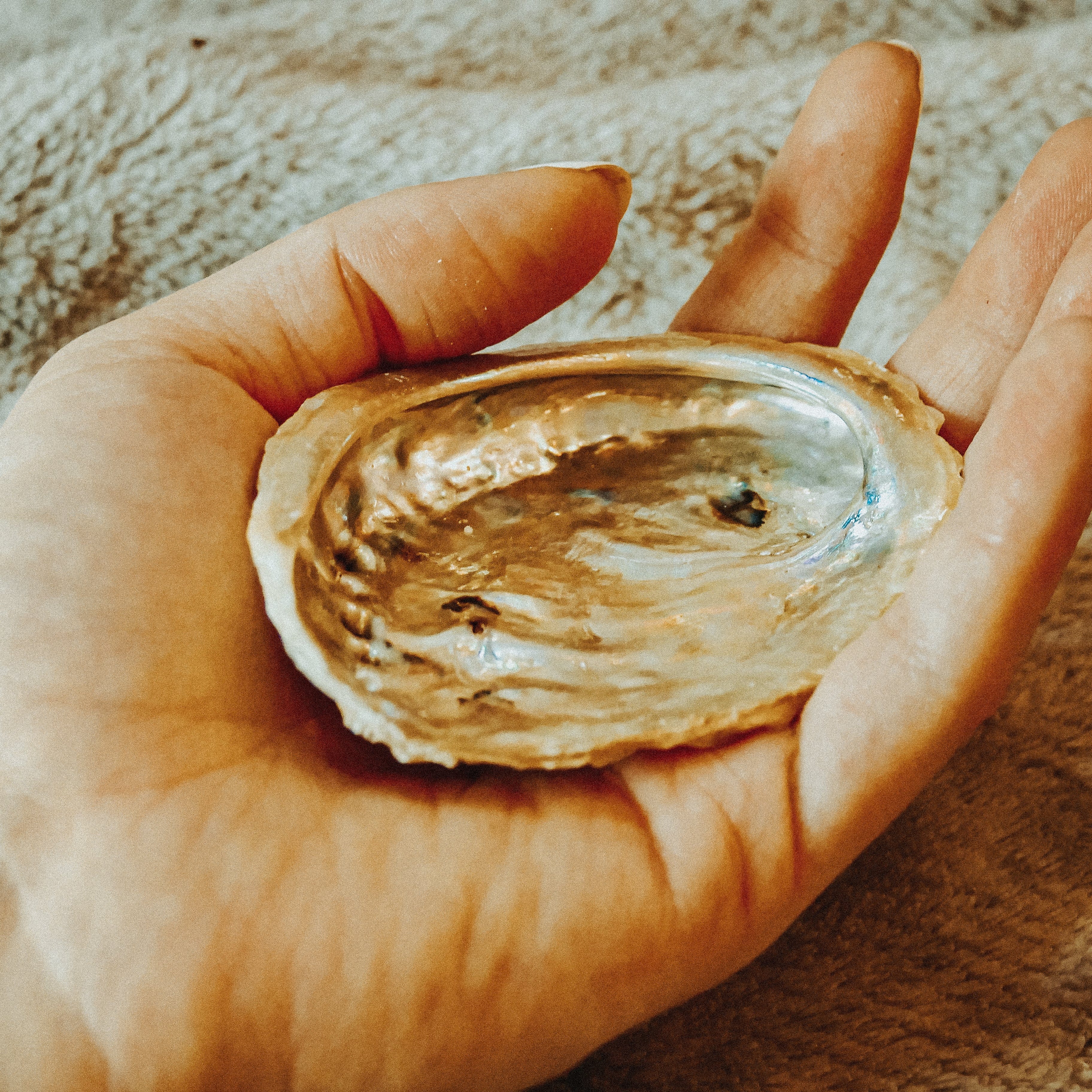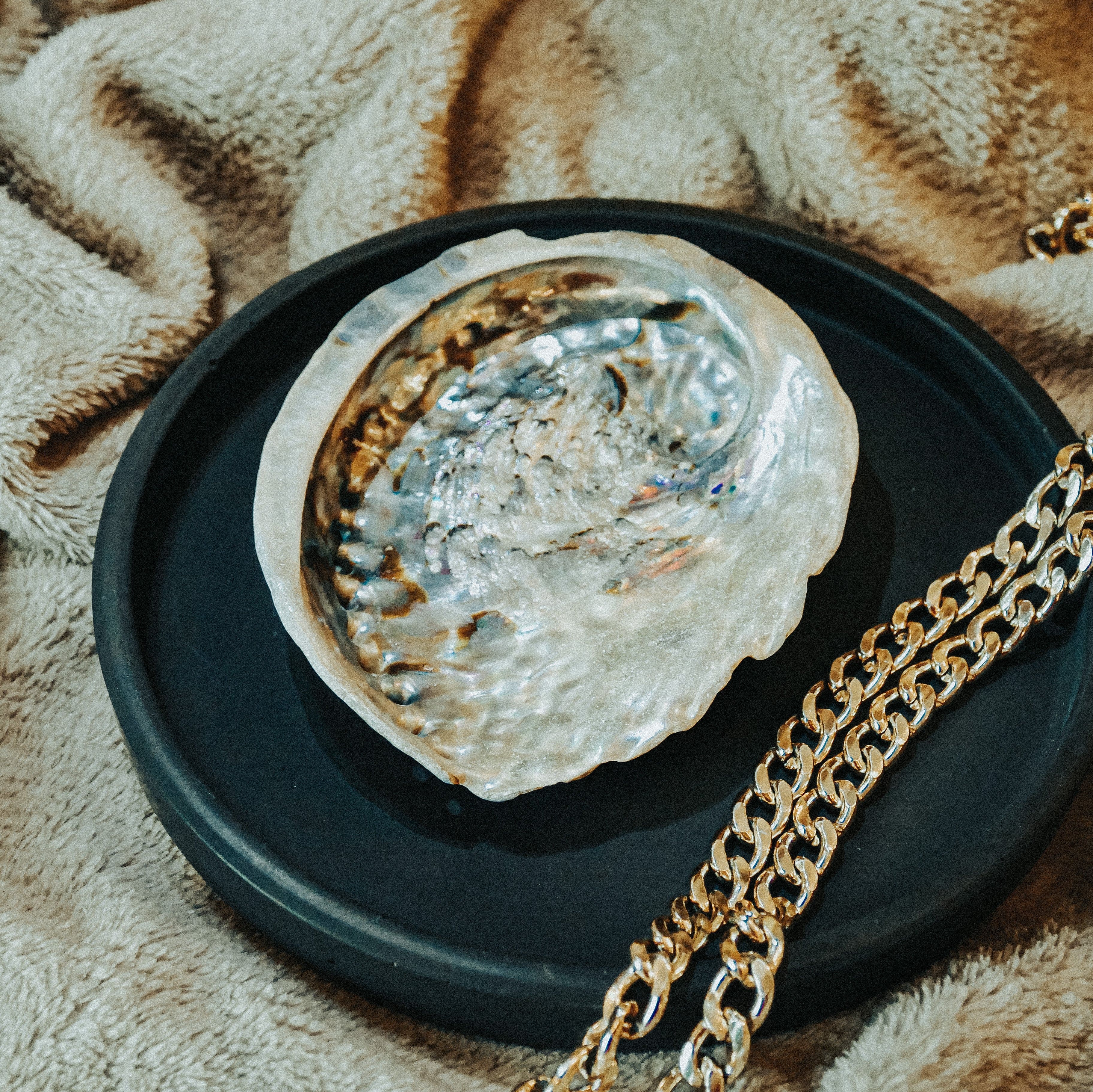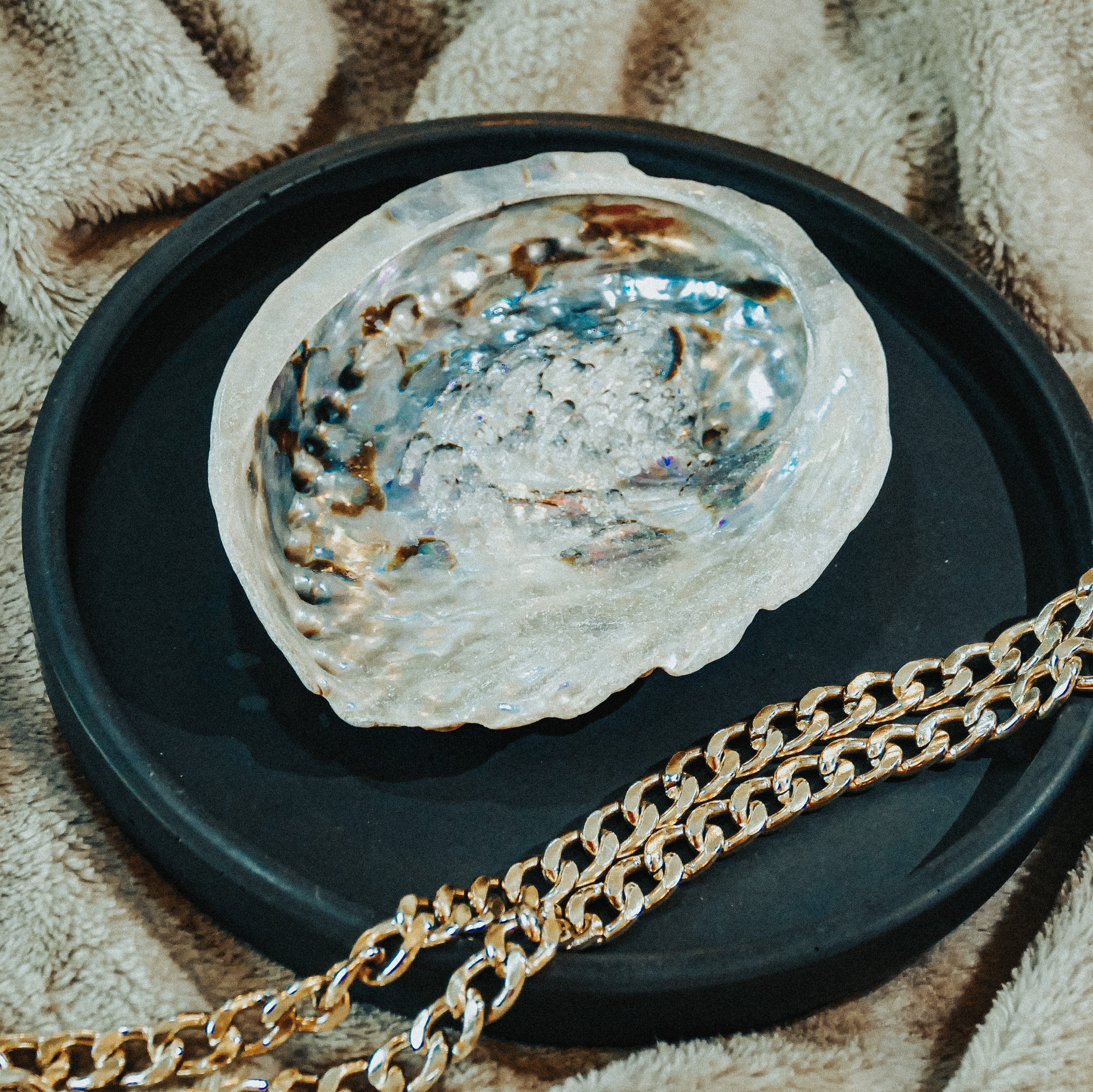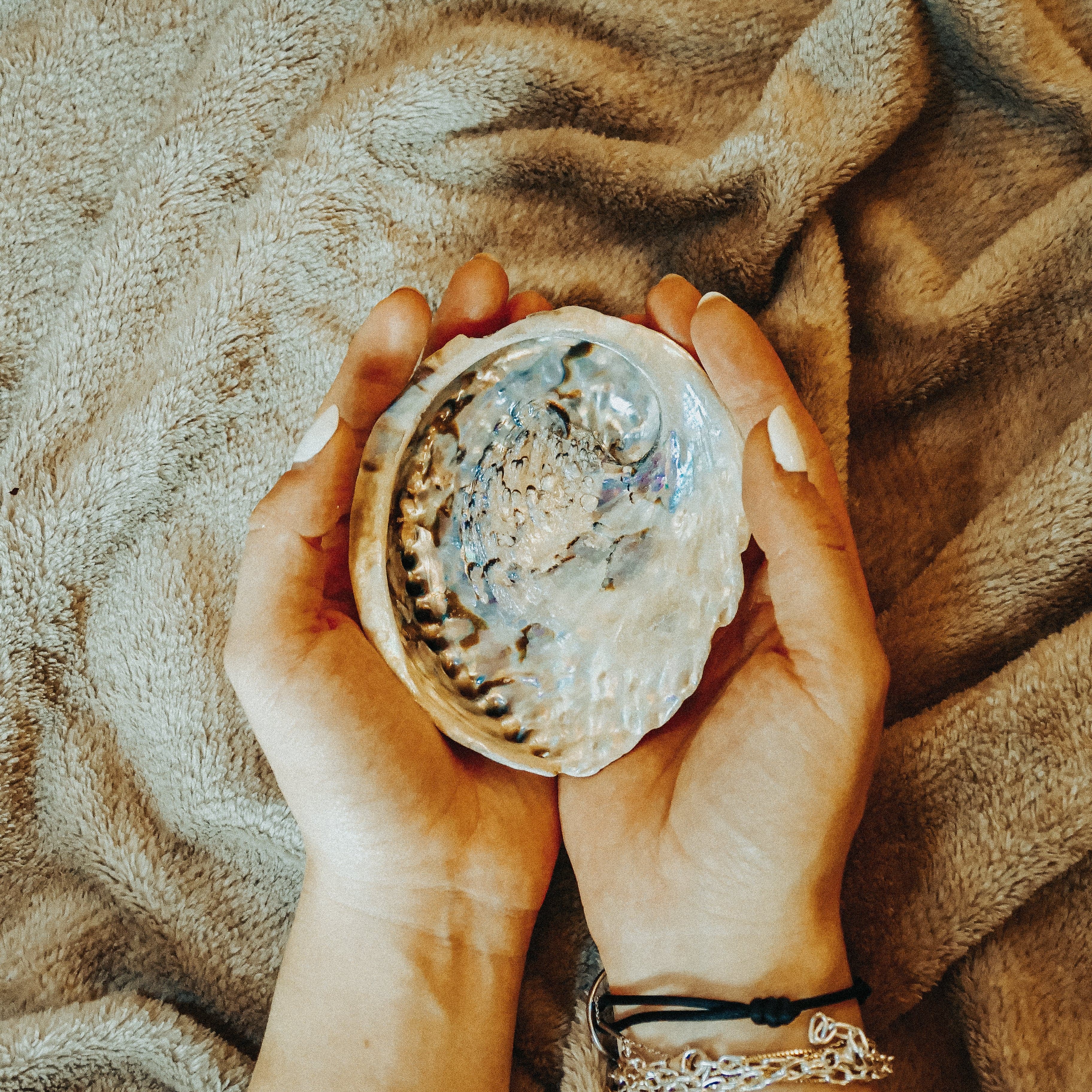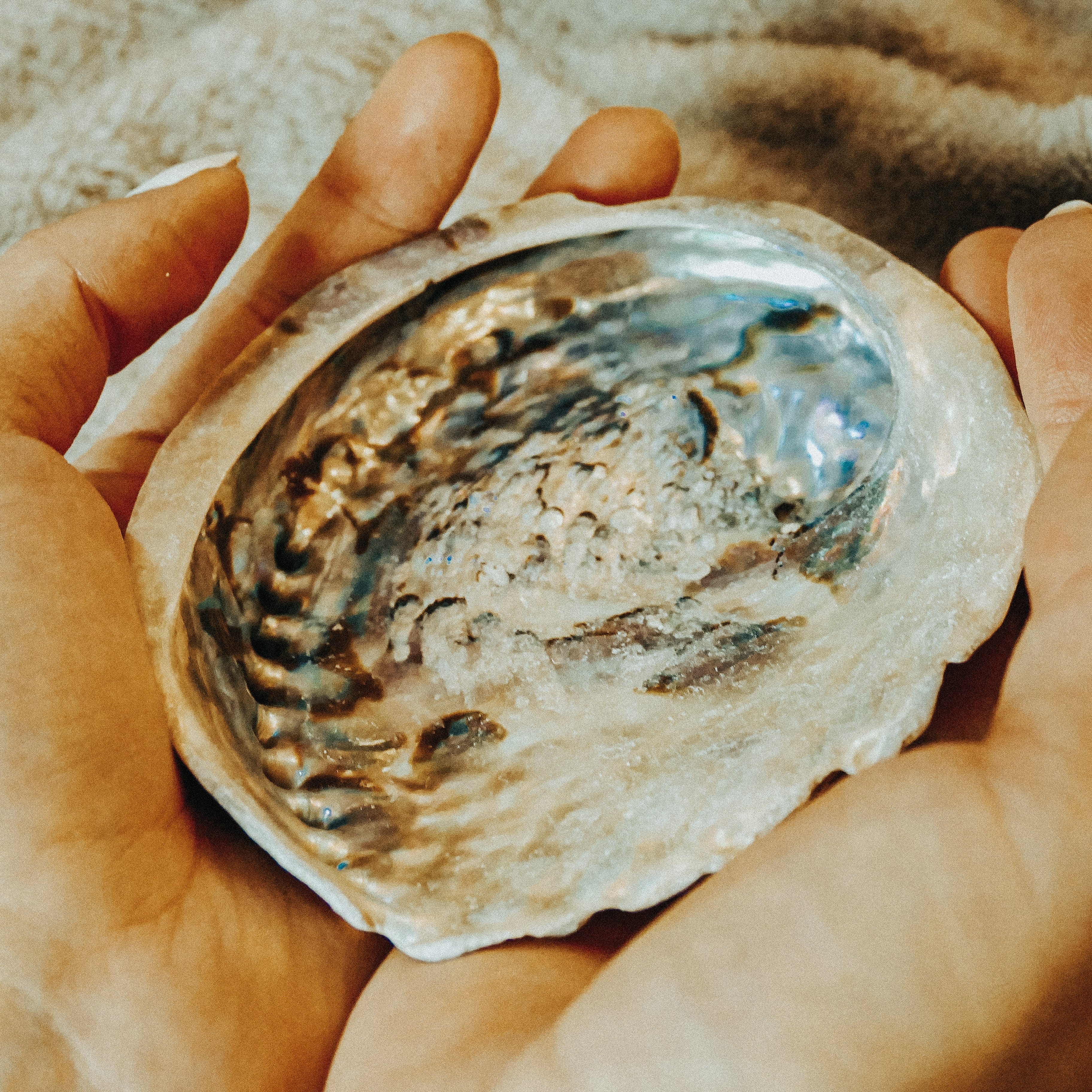 Abalone - Smudging Dish
Pickup currently unavailable at Your Soul Time Skladišče
Abalone - Smudging Dish
Mini
Your Soul Time Skladišče
Pickup currently unavailable
40 Litostrojska Cesta
1000 Ljubljana
Slovenia
+38631697994
What is an abalone?
"Morsko uho" is a sea shell that has a very special purpose in smudging rituals. It serves as a wonderful and completely natural smudging container, in which we place smoldering Palo Santo, White Sage, or any other element.

The shell is not a container just for its shape and convenience, but because it contributes to our smudging ritual the fourth element of life — WATER.

And so we connect our ritual and attracting good energy into a whole.

The herbs/wood that are lit during the ritual represent the EARTH.
We light them with the help of FIRE.
The expanding smoke represents AIR.
The shell represents the last element — WATER.

Through this integration of all four elements, we create a moment of worship and respect for our earth and create a space for the manifestation of our requests and desires.
Product features
Silver shell with shimmering shades in light blue, pink and purple,
The size of the mini shell is approximately 7 x 5 cm,
The size of the medium shell is approximately 11 cm x 8 cm,
The size of the large shell is approximately 15 cm x 18.5 cm,
As the shell is completely natural, the size and colors may vary from the specimen in the picture.