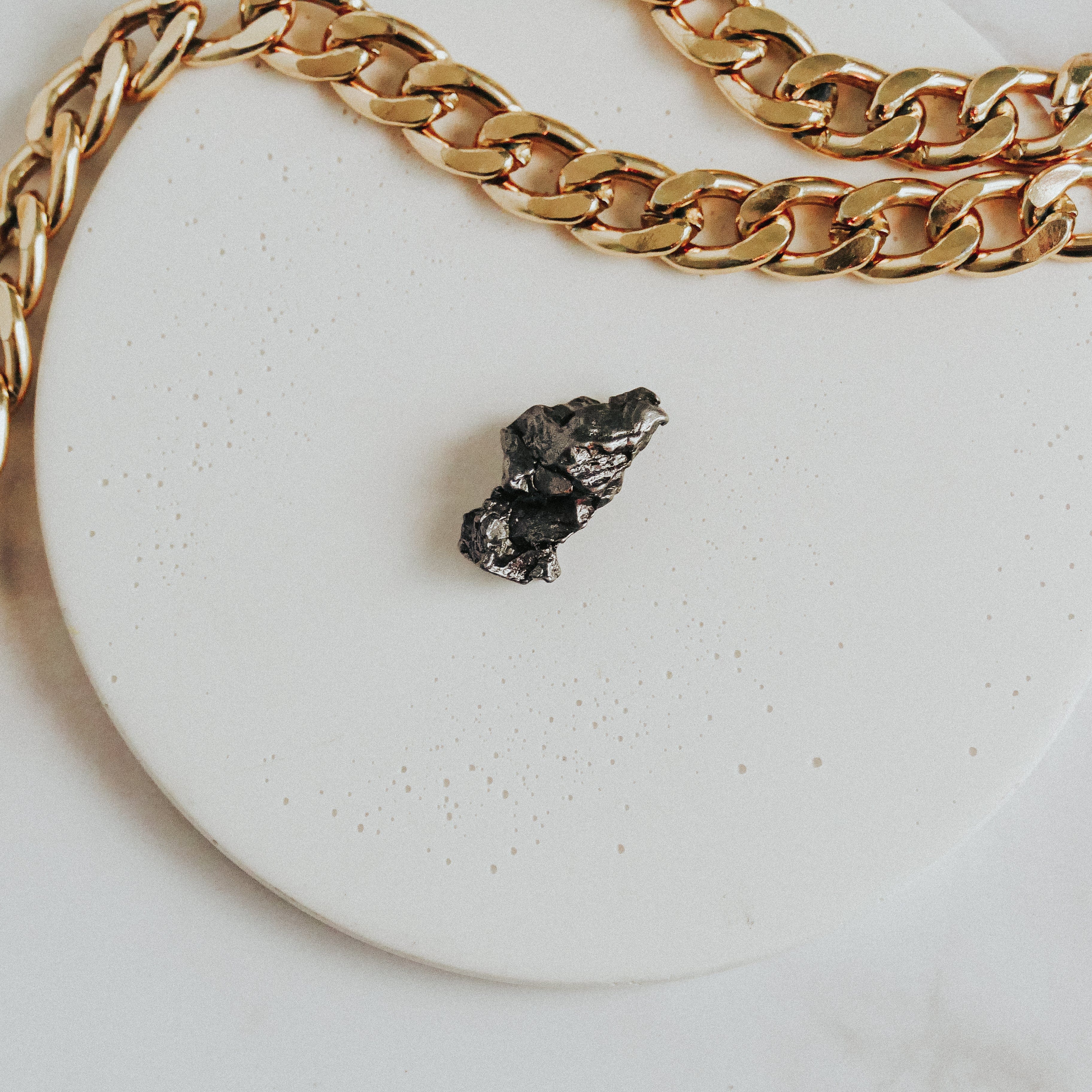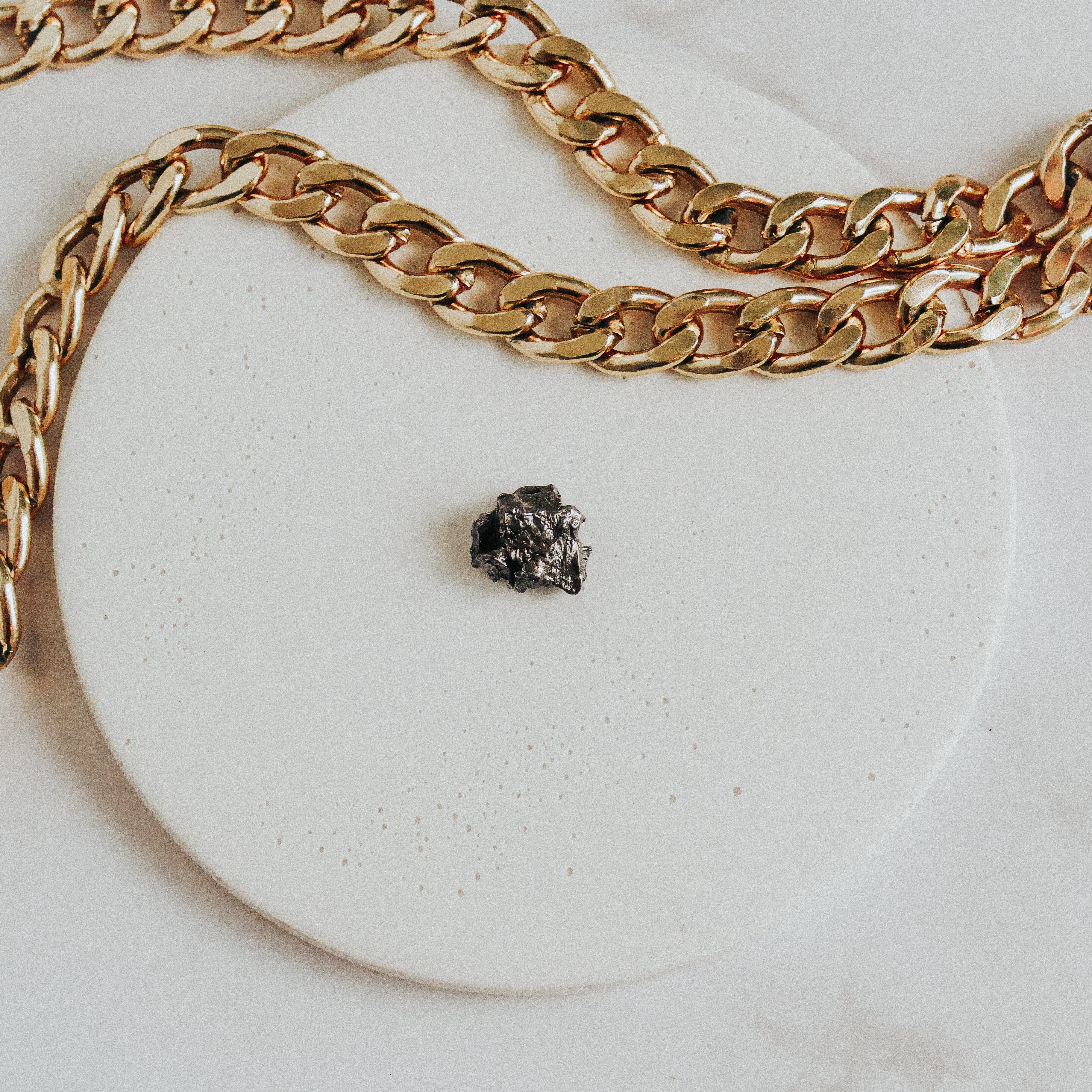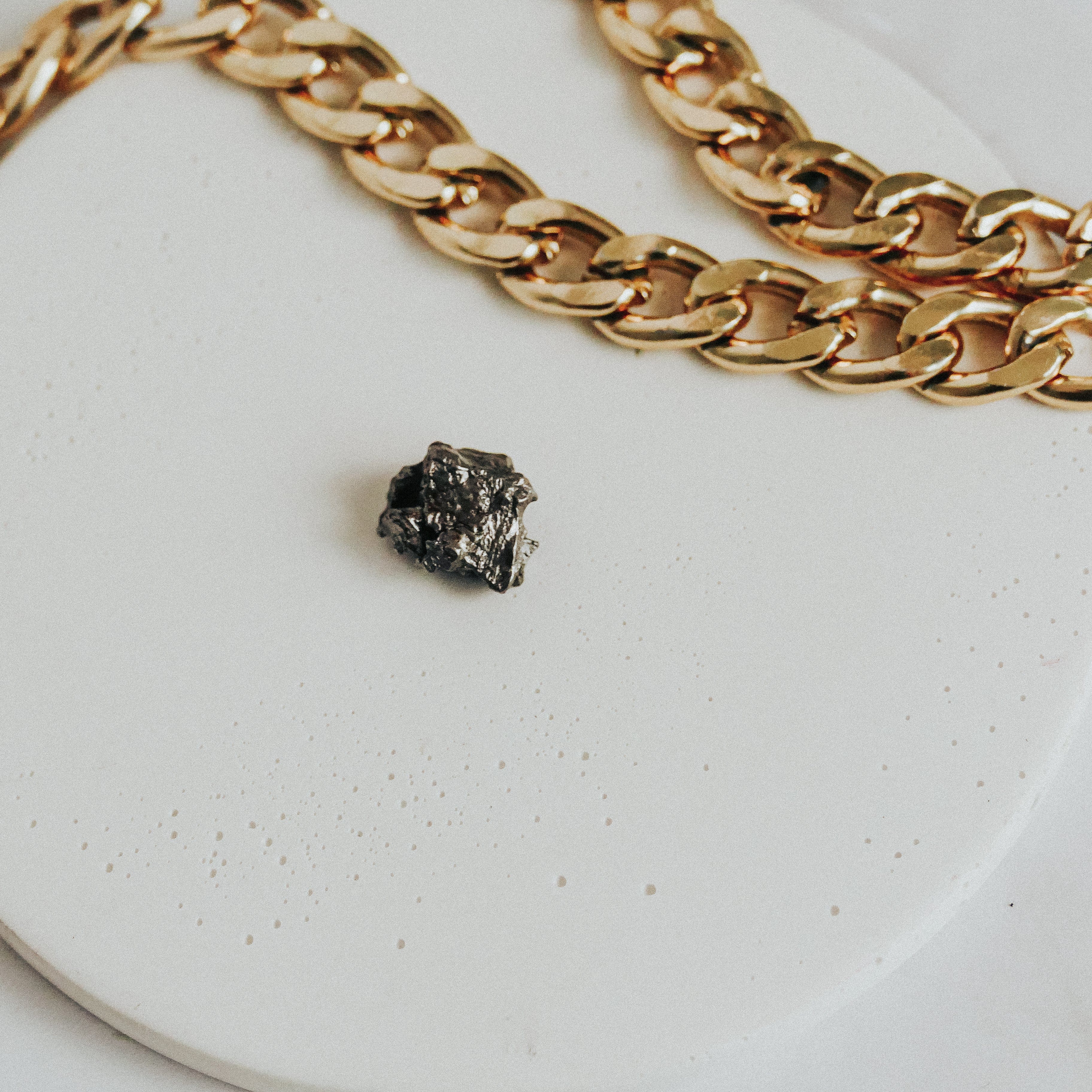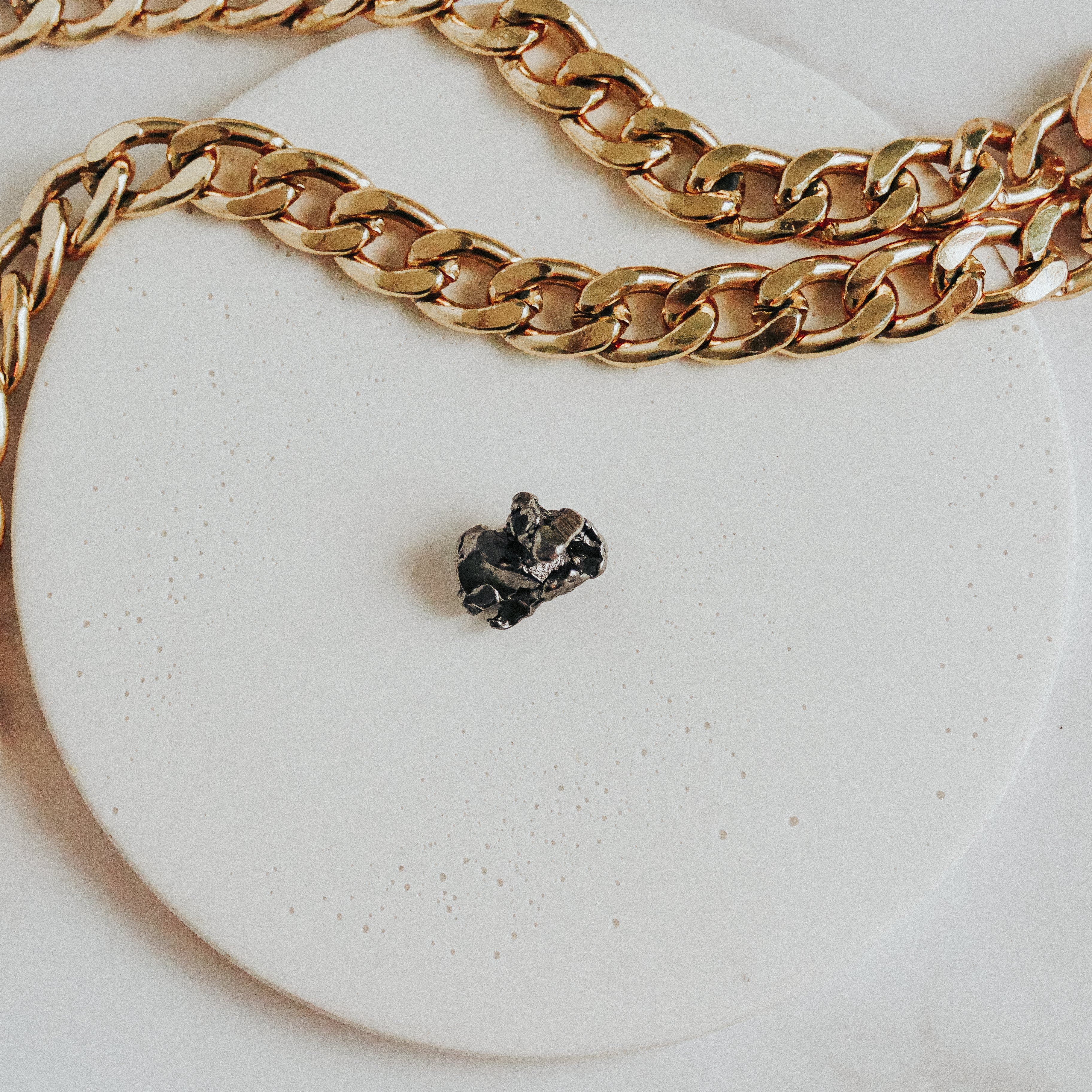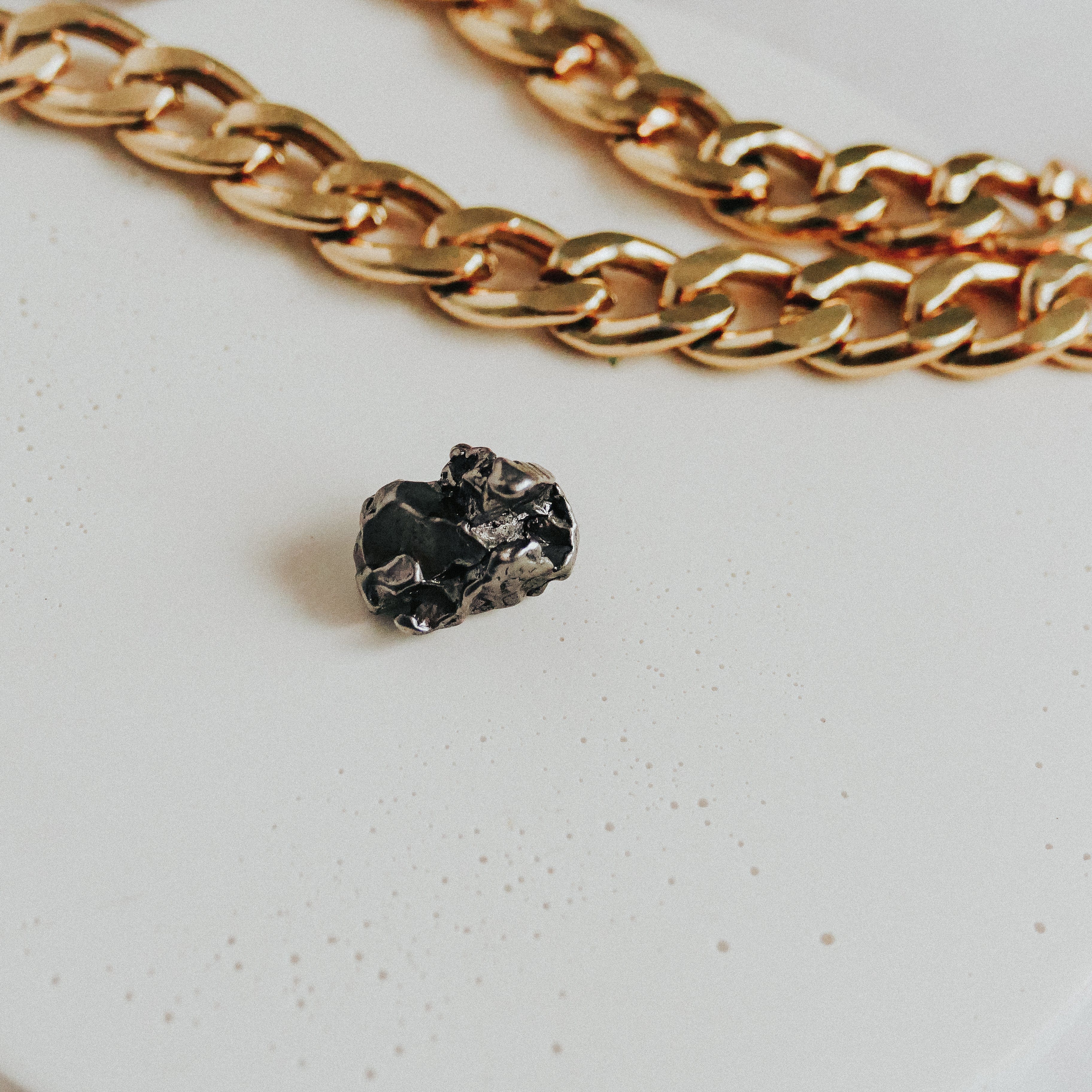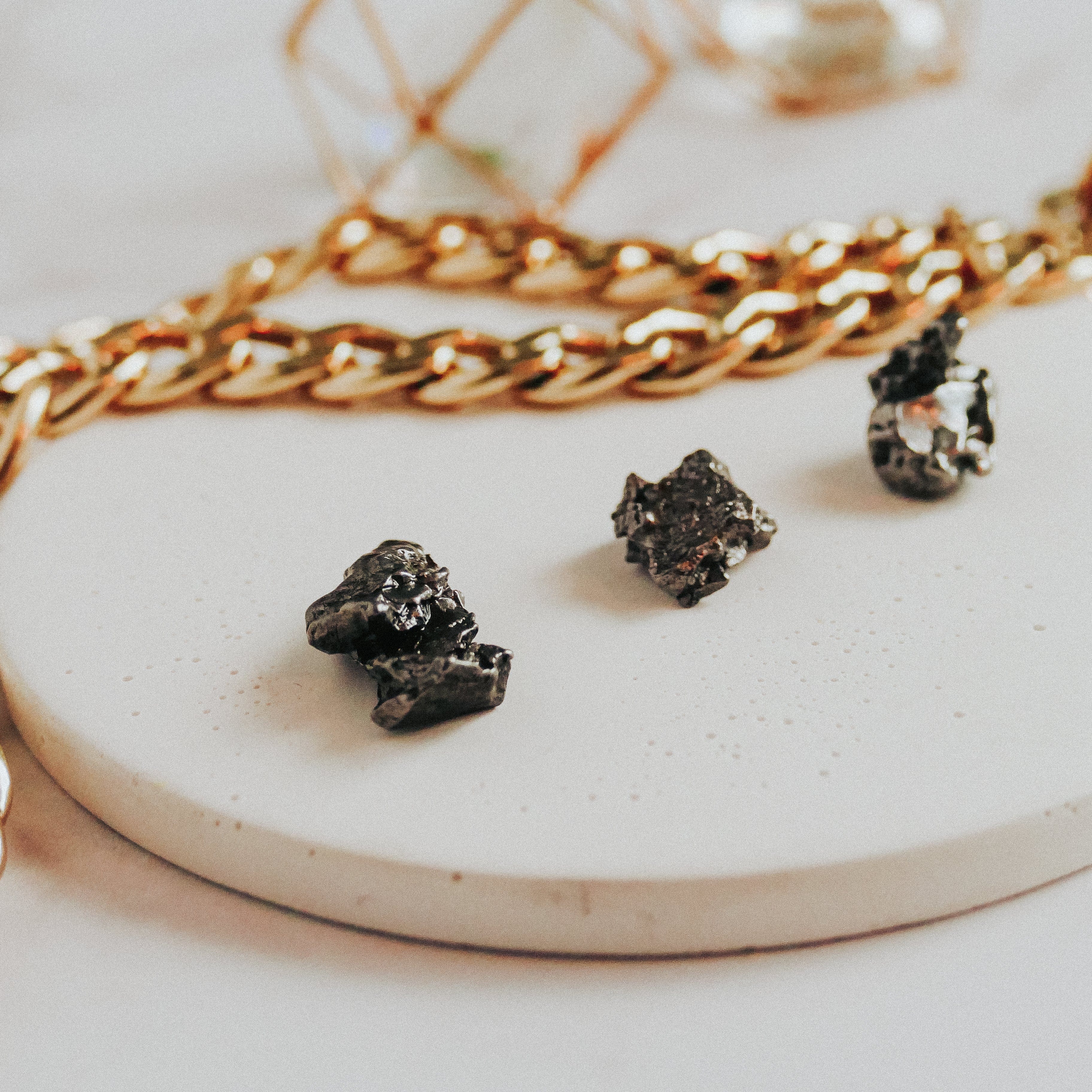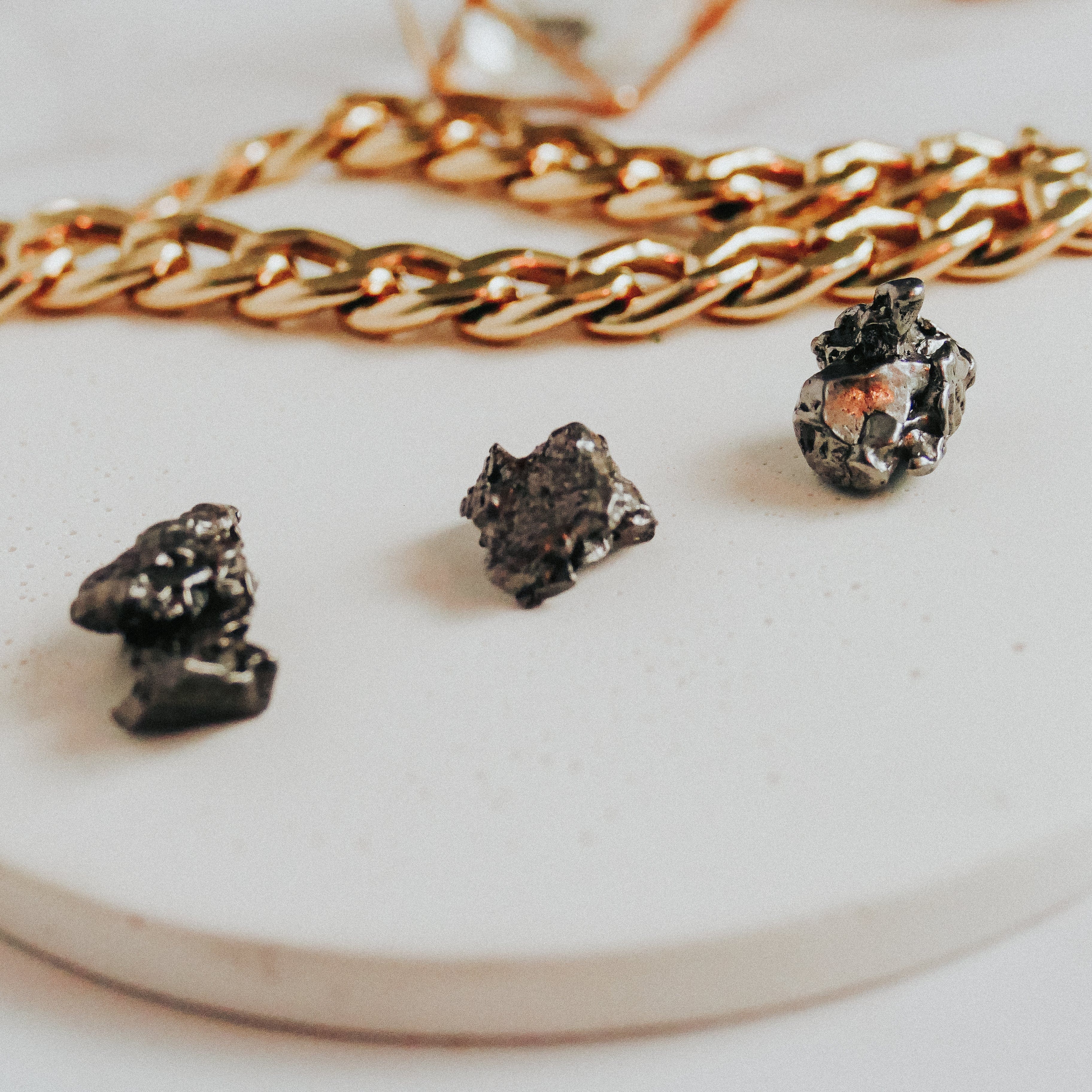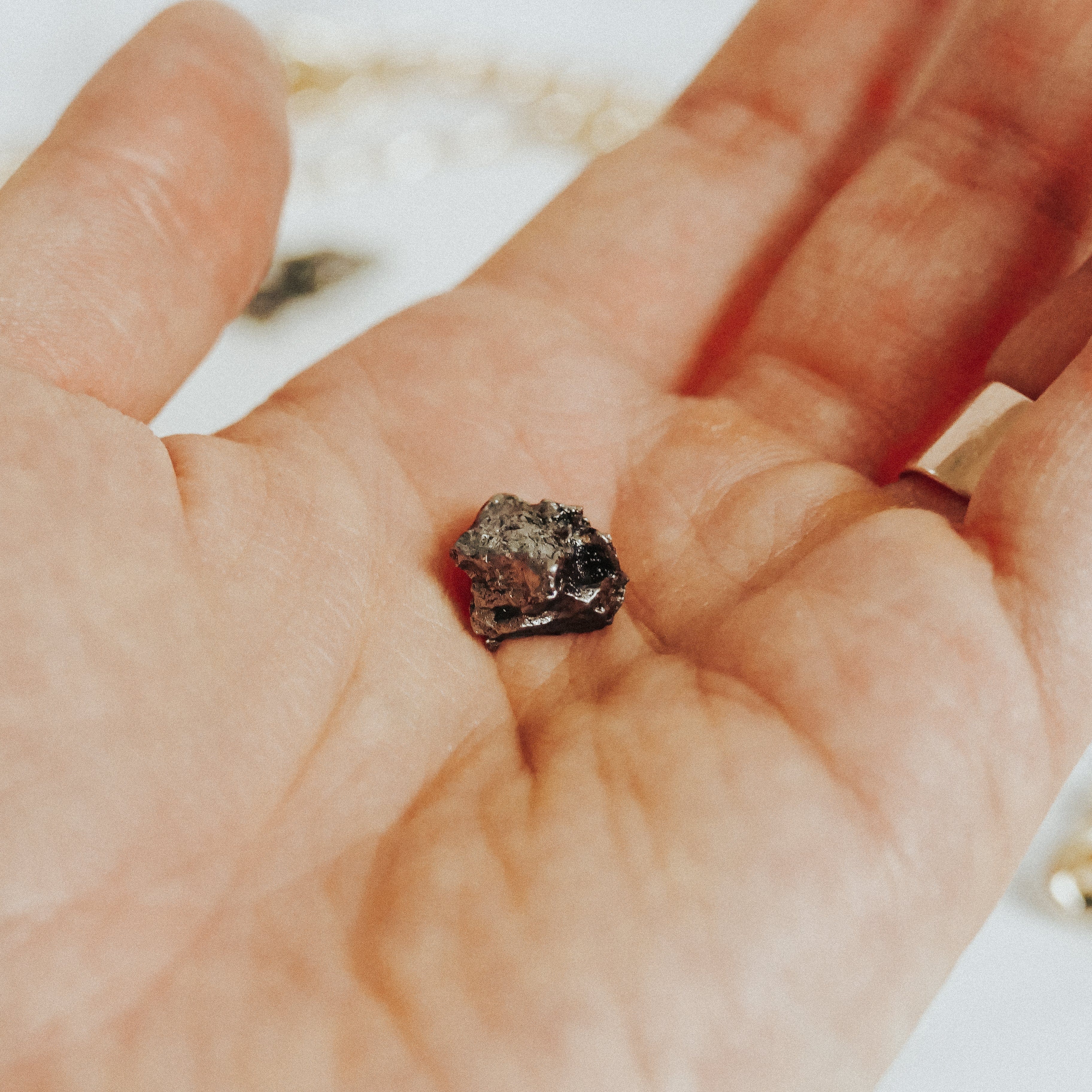 A meteorite
Pickup available at Your Soul Time Skladišče
Usually ready in 24 hours
Your Soul Time Skladišče
Pickup available, usually ready in 24 hours
40 Litostrojska Cesta
1000 Ljubljana
Slovenia
+38631697994
Meteorites represent the magic of our universe, a trapped tiny piece of matter that fell to our surface from space. 
The meteorites found in our online store come from Campo del Cielo, Chaco, Argentina. 
This place, Campo del Cielo, translates to "Heavenly Field" — the official crater field is located in this location. Meteorites were first discovered there in 1576.
The Spanish governor at the time, Hernán Mexia de Miraval, heard about the rumors and traditions of the natives, who spread stories that iron fell from the sky in this place. 
He organized an expedition to Campo del Cielo and discovered many meteorites.
These meteorites came to Earth about 4000-6000 years ago from our Solar System, more precisely from the asteroid belt between Mars and Jupiter.
They are about 4.5 billion years old and their chemical composition is: 92.6% iron, 6.68% nickel, 0.43% cobalt, 0.25% phosphorus, 87 ppm gallium, 407 ppm germanium and 3.6 ppm iridium.
Metaphysical Characteristics of Meteorite:
It reminds us that we are the creators of our universe and that we can do and achieve anything we want in our lives,
Awaken our capacities,
It raises consciousness to a new, higher level and helps us in life transformation,
It helps us communicate and connect more deeply with the universe and higher entities,
It balances our chakras.
Product features:

Origin: Campo del Cielo, Argentina,
Approximate meteorite weight: 4-7 grams,
The product is natural, so the measurements may deviate slightly,
The piece that we will mail to you will be chosen at random.