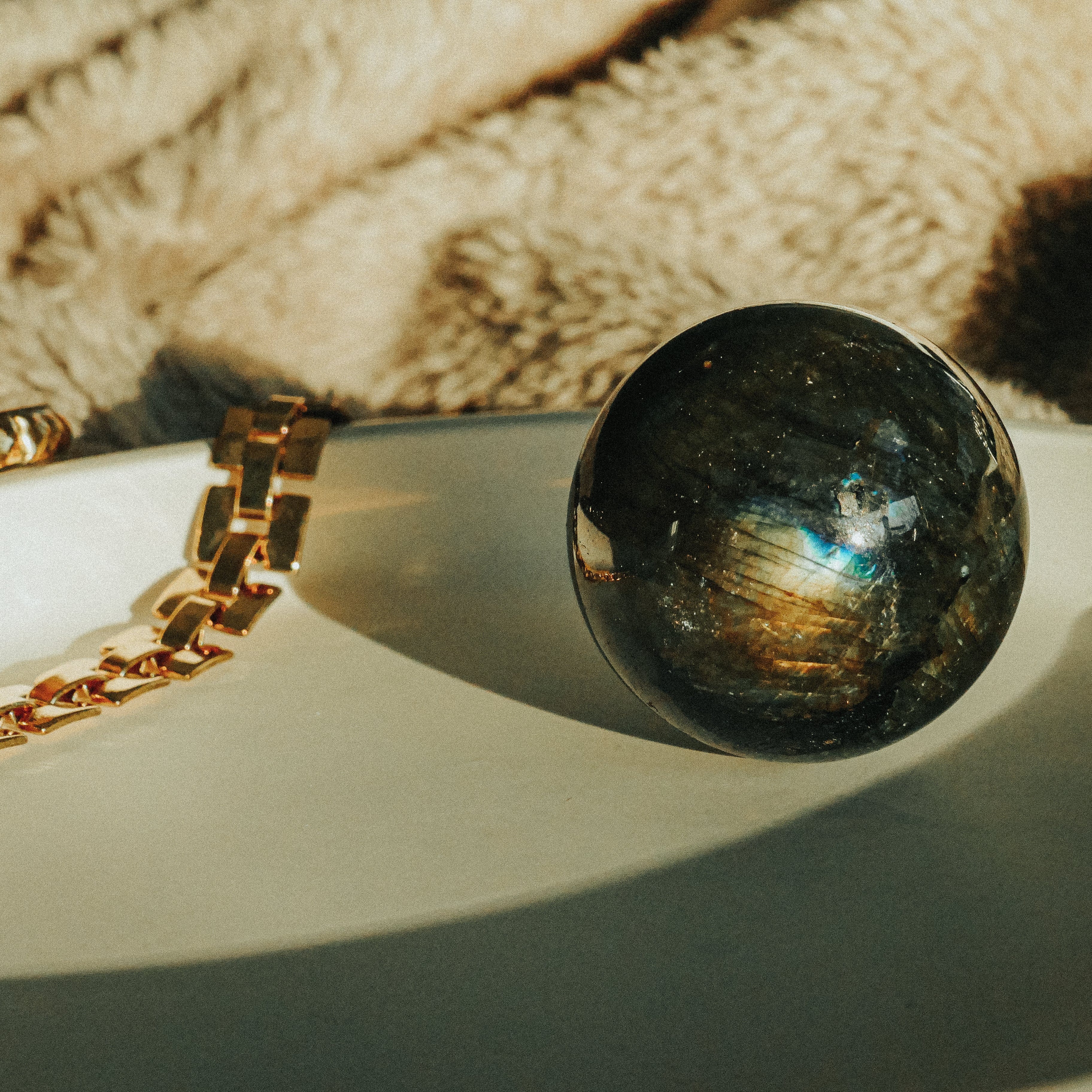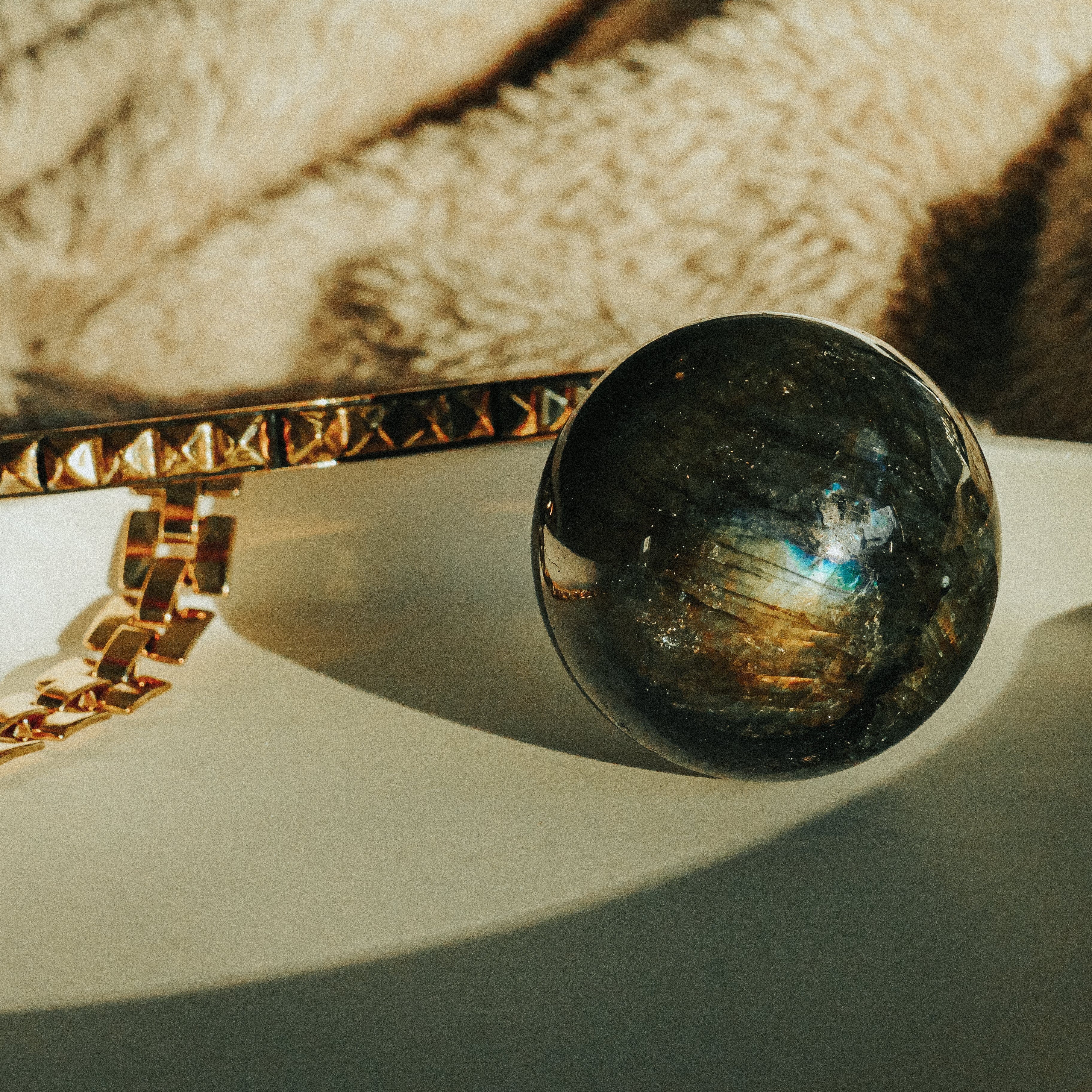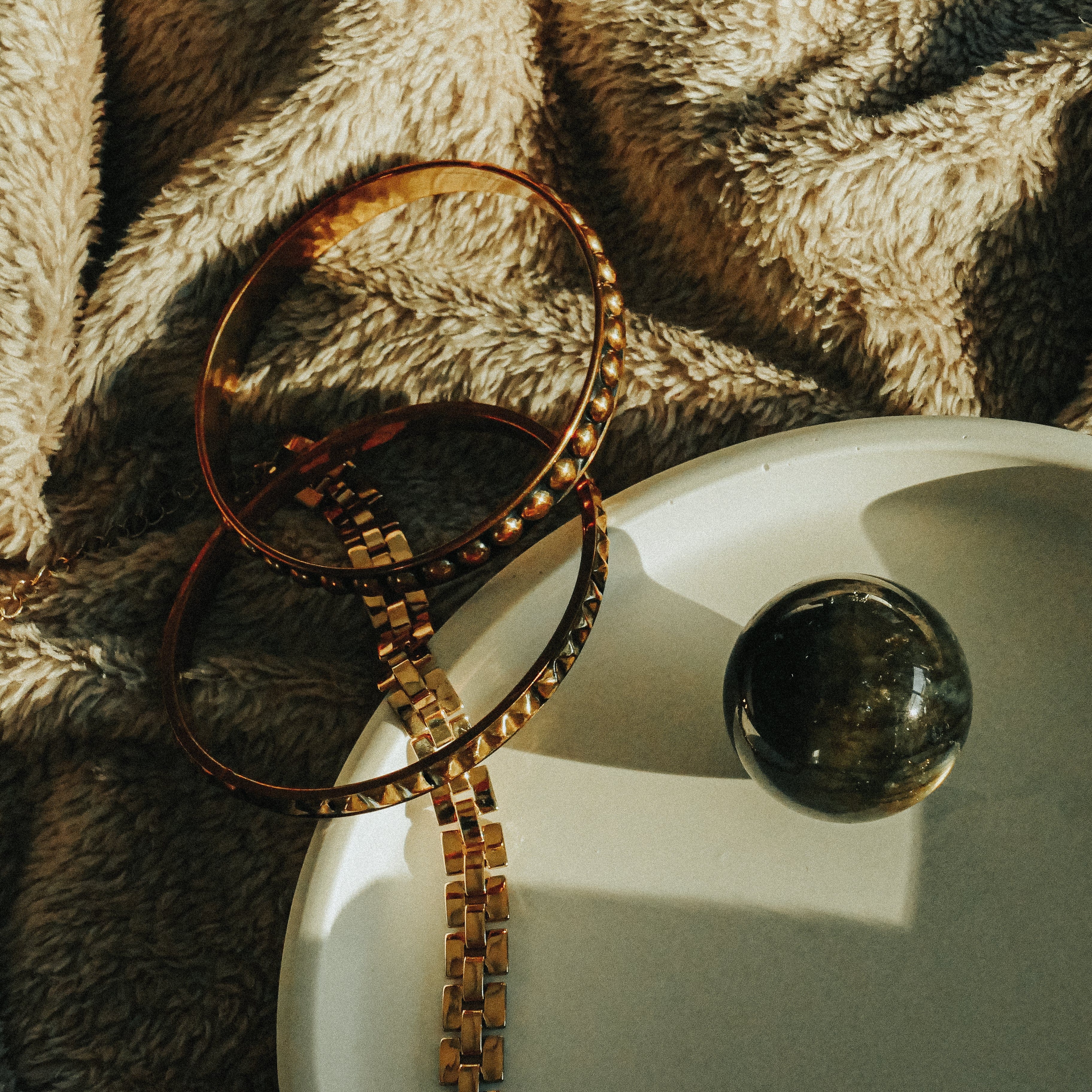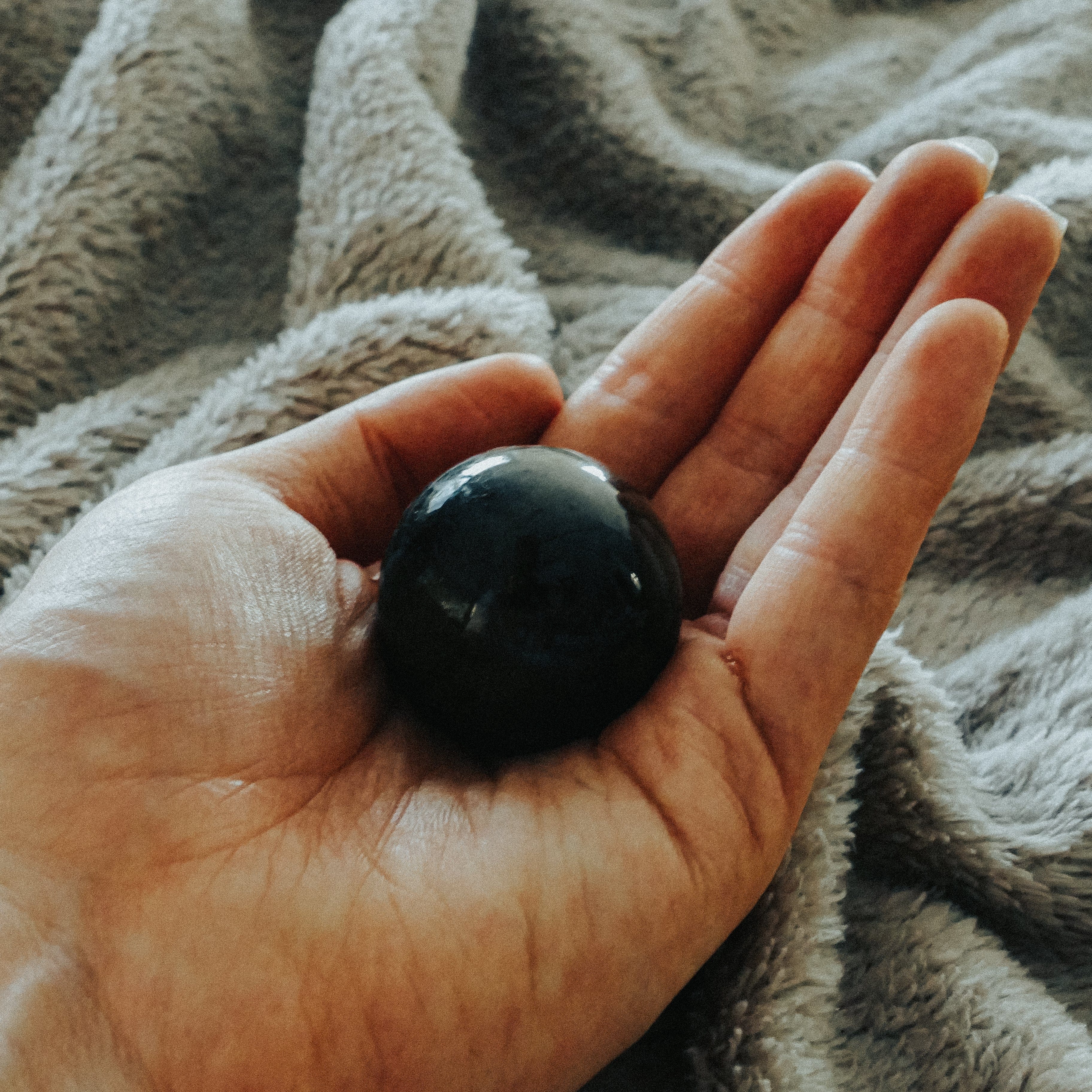 Labradorite Sphere
Pickup currently unavailable at Your Soul Time Skladišče
Your Soul Time Skladišče
Pickup currently unavailable
40 Litostrojska Cesta
1000 Ljubljana
Slovenia
+38631697994
Labradorite is a beautiful dark colored mineral that shines beautifully under the light at a certain angle. This play of colors is called labradorescence and is one of the reasons why this stone is especially popular among crystal lovers and collectors. 
One of the most famous legends of Labradorite tells the story of the wonderful colors "trapped" in this stone. An old legend says that the Aurora Borealis, or Aurora Borealis, was trapped in rocks on the coast of Labrador, Canada for a long time. One day, however, an Inuit warrior came, saw the trapped lights, and struck the stone with his spear. This act freed the Northern Lights, and some of the light and energy remained in the stones forever.
Labradorite then got its name precisely from this coast.
This specimen of Labradorite is shaped and cut into a beautiful ball to carry around or use daily in meditation and manifestation.

The shape of the crystal (sphere) represents unity with oneself — from body to spirit. Also, the sphere is a symbol of respect for the cyclicality of all energies and a symbol of wholeness. Due to its shape, the ball sends the vibrational properties of the crystal in all directions, so it is particularly suitable for regular use and for all those who like to hold crystals regularly in their hands.

Metaphysical Characteristics of Labradorite:
A powerful stone of transformation, which will be a wonderful traveler on the path of life changes,
It carries the energy of "leadership", so it is especially useful for those who are looking for additional inner strength,
It sharpens our instinct and helps us make the right decisions,
It deepens our trust in the universe,
A stone of enthusiasm and new ideas.
Product features:

Origin: Madagascar,
Approximate weight of each piece 60g,
The piece that we will mail to you will be chosen at random.