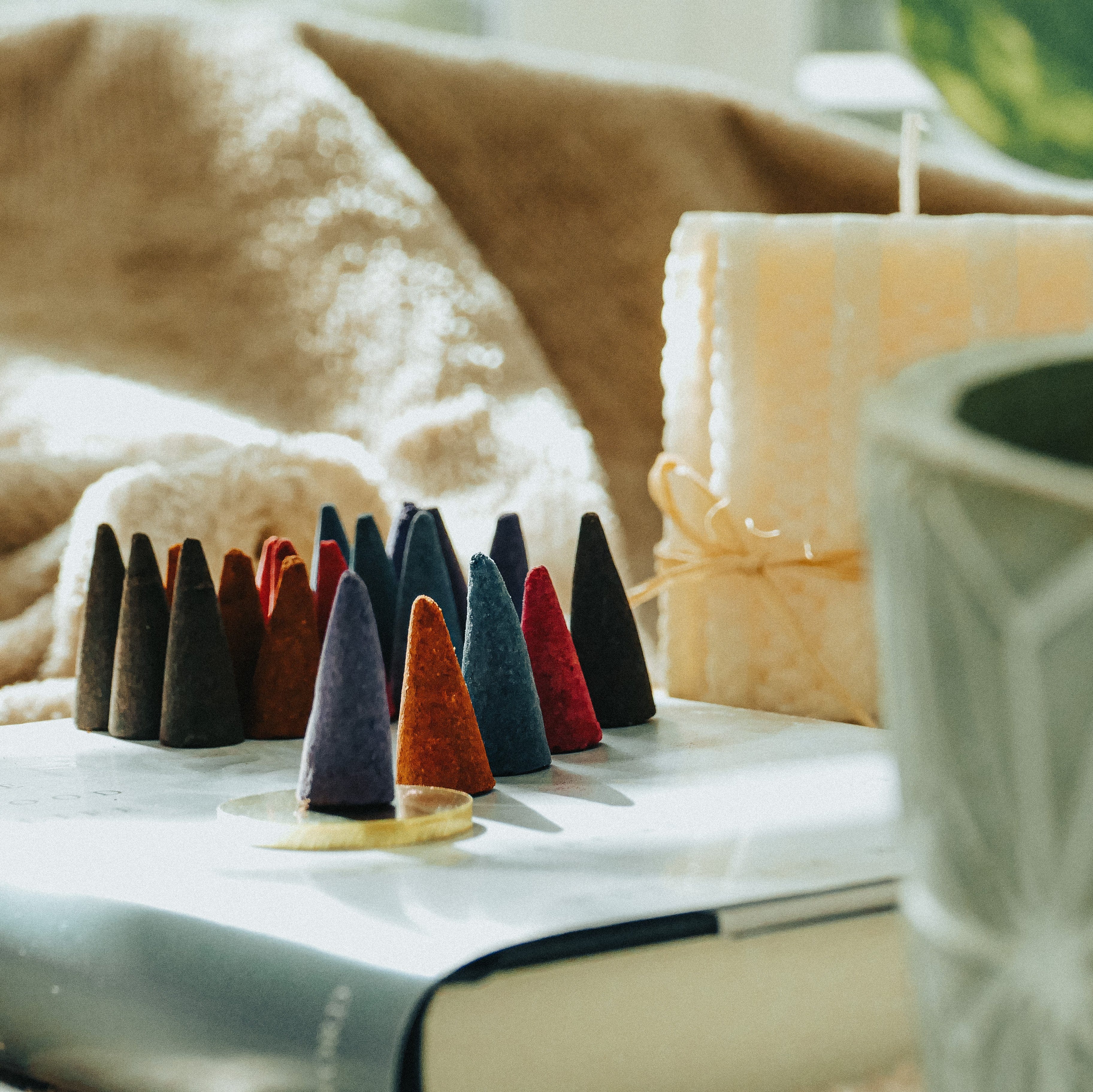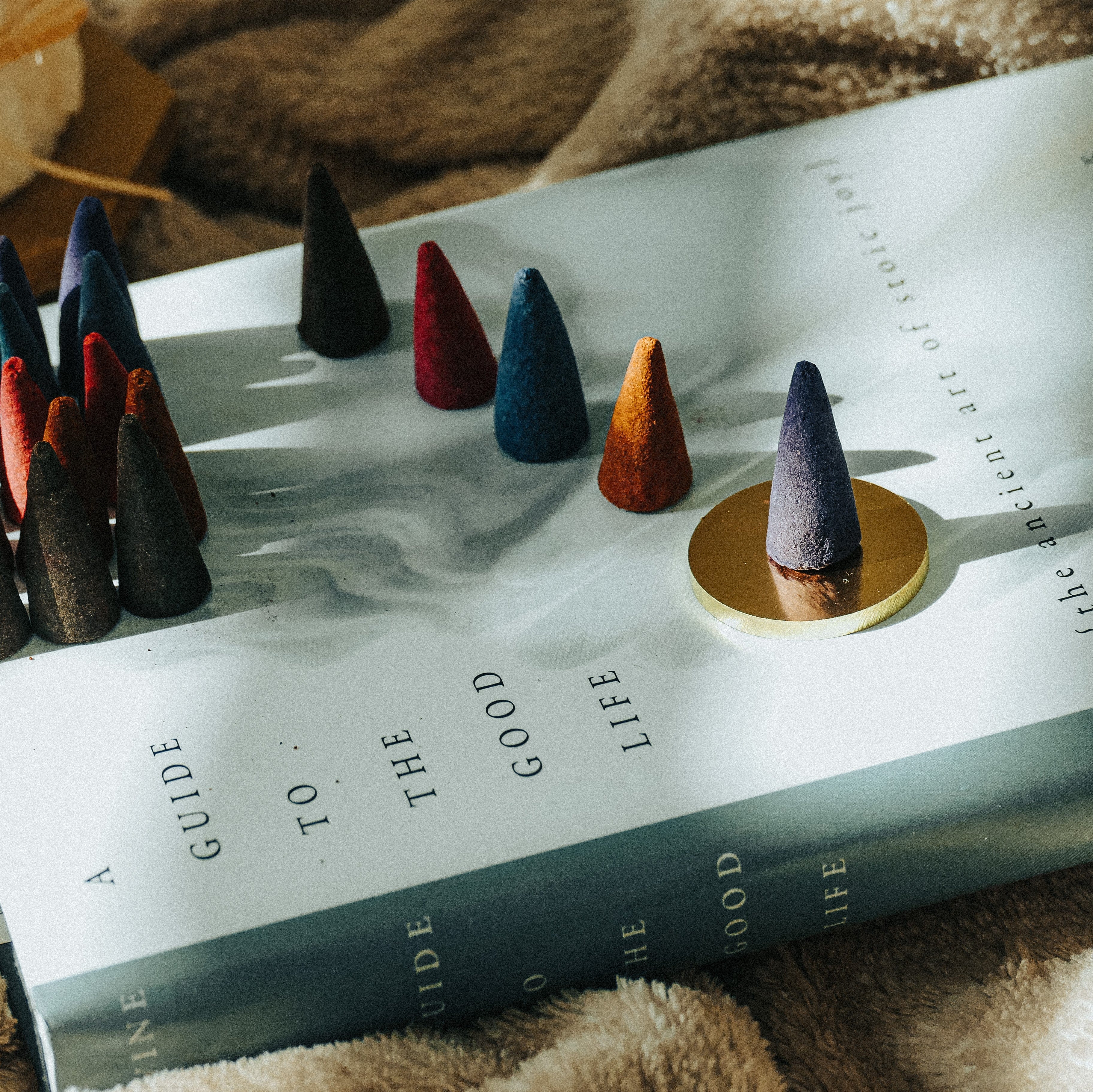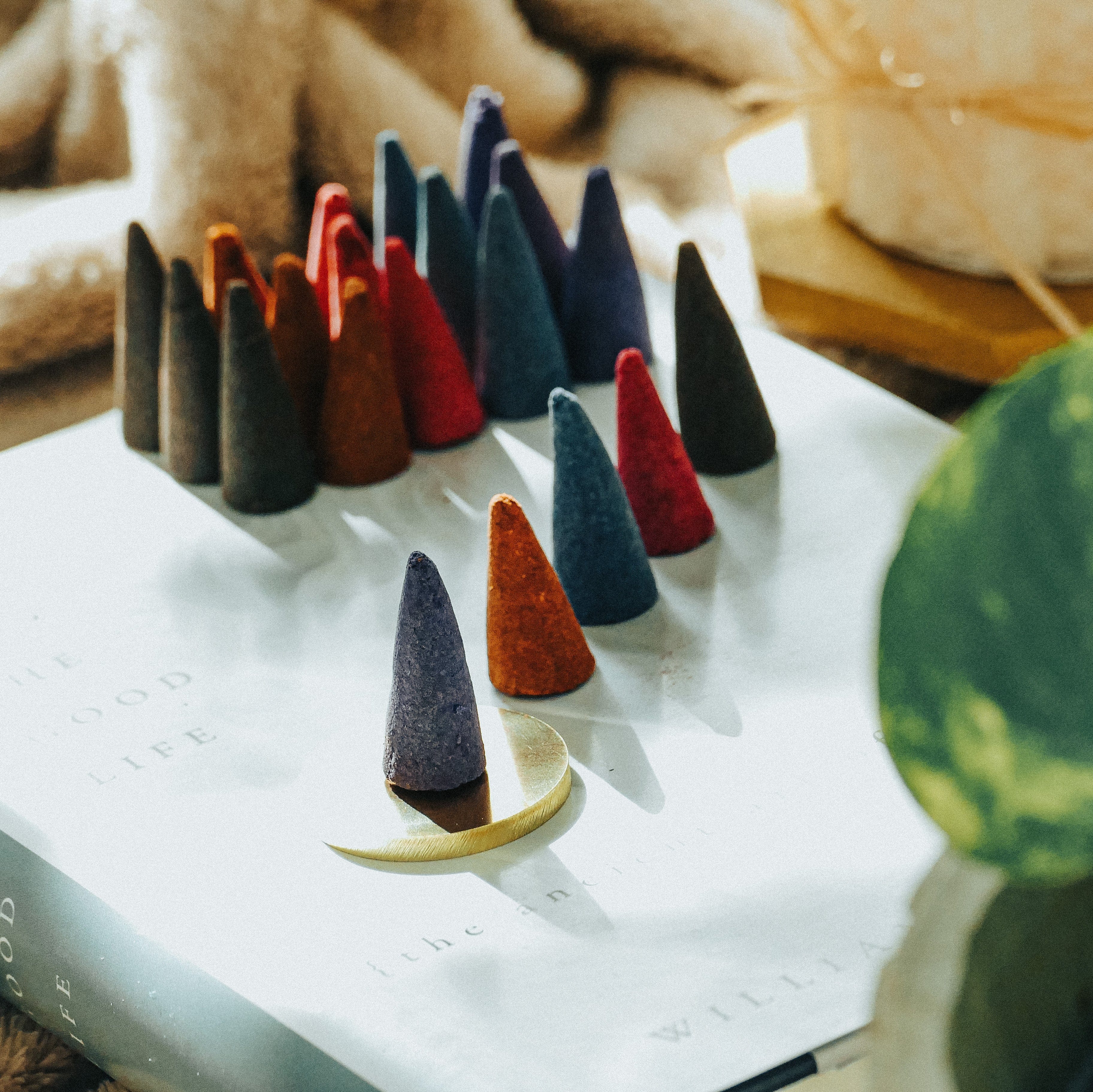 Incense Scented Cones - Packets
Pickup available at Your Soul Time Skladišče
Usually ready in 24 hours
Incense Scented Cones - Packets
A mystic
Your Soul Time Skladišče
Pickup available, usually ready in 24 hours
40 Litostrojska Cesta
1000 Ljubljana
Slovenia
+38631697994
Humanity has used incense in various forms for thousands of years. For example, the Egyptians formed resin and some other ingredients into balls and used them as incense. Their purpose was both pragmatic (perfuming the surroundings) and spiritual (a gift to the gods and banishing bad energy).

Since then, incenses have gone on a real journey, where they have received a complete transformation in form, utility, and scents. It was precisely this journey, discovery and human curiosity that brought us the world of wonderful incenses of various shapes and purposes that we can enjoy today.

One such incense is scented cones, which were developed in Japan around 1800. It consists of natural incense powder mixed with water and resin.

We use scented cones when we want to disconnect from the world, busy days, all distractions and spend a few moments with ourselves. They are great to use during meditation or to use just like that, because we want to invoke peaceful moments and a mystical atmosphere in our lives.

They pleasantly scent the room, so we can also use them when we expect visitors or simply when we want to wrap our home in wonderful fragrances of a different spectrum.

Packages:
Mystic Package:
A magical package with five mystical scents. Perfect for conjuring up a magical atmosphere in our home.
4x Sandalwood
4x Opium
4x Tibetan Musk
4x Patchouli
4x Dragon's Blood
Surya Package:
A package named after the Hindu sun deity. Surya means Sun in Sanskrit. Beautiful summer fragrances will bring freshness and magic to your surroundings.
4x Peach and Mango

4x Strawberry

4x Lavender

4x Coconut

4x Nagchampa
Shakti Package:
Named after the Hindu embodiment of energy, the Shakti pack will bring a good measure of life energy into your surroundings and life. In today's world, when each of us demands a piece of our time, this package comes in handy.
4x Jasmine

4x Patchouli

4x Amber

4x Peach and Mango

4x Dragon's Blood



Shiva Package:
In this package you will find a combination of incense for relaxation. It is named after the greatest Hindu god, known as the patron of yoga and meditation. We recommend incense for those moments when we feel like the world is pressing in on us from all sides and all we need is relaxation and a moment for ourselves.
4x Vetiver

4x Rose

4x Lavender

4x Nagchampa

4x Tibetan Musk
Product features:
The cones are handmade in India from natural ingredients,

In the package you receive 20 cones in 5 different scents (4 cones for each scent),

In addition to the scented cones, the package includes a base for the cones made of brass, made in Slovenia.

An individual cone is about 20-25mm high and burns for about 10-15 minutes.
NOTE: The cone releases essential oils while burning, so we recommend using our stand. Traces of these essential oils will remain on the base, but due to the composition of the base, you can partially clean them with water.
Instructions for use
Place the cone with the flat side down on the provided stand or in a fireproof container.
Light the tip of the cone slowly with a match or lighter, wait for the flame to spread a little and gently blow on it.
Relax and enjoy the wonderful scents.