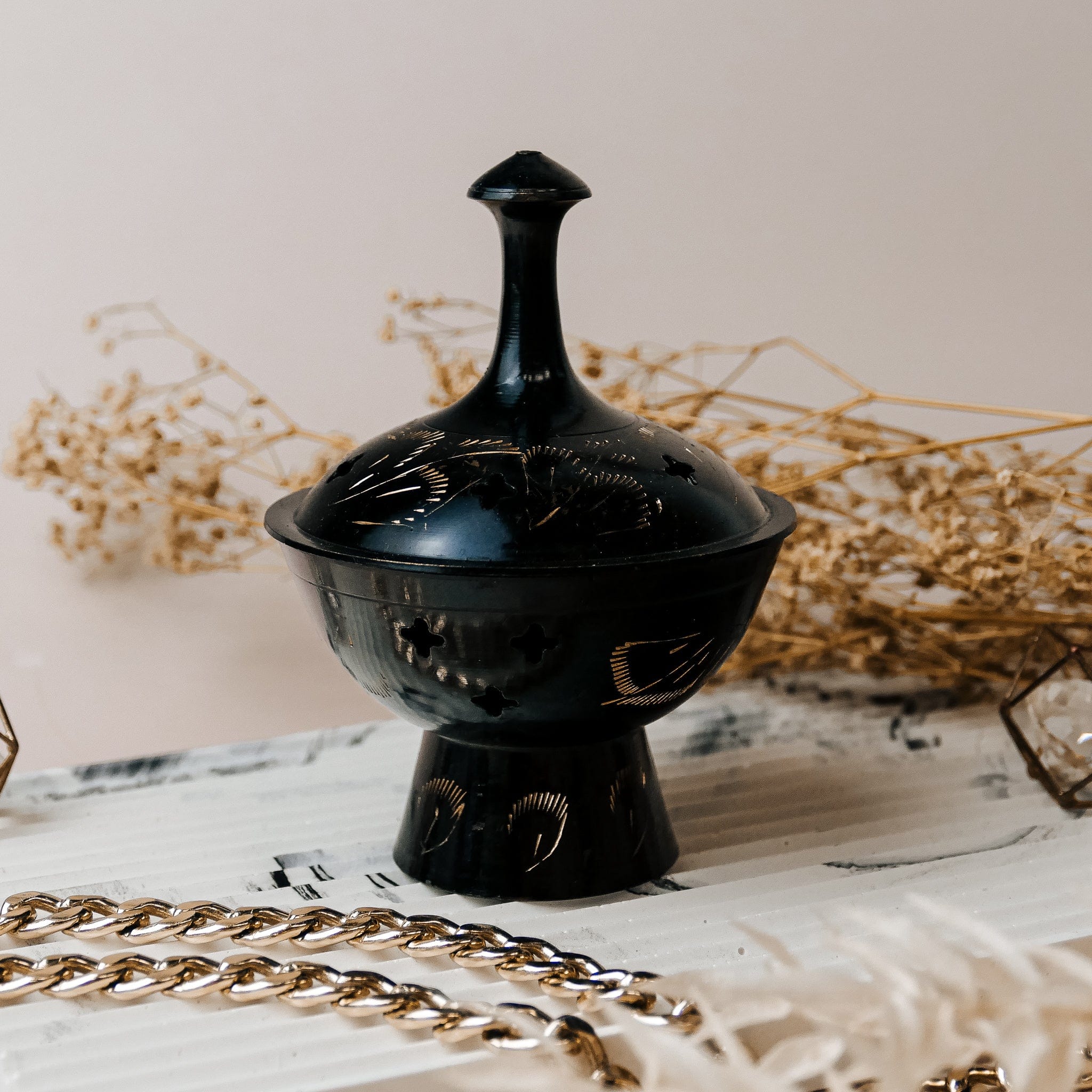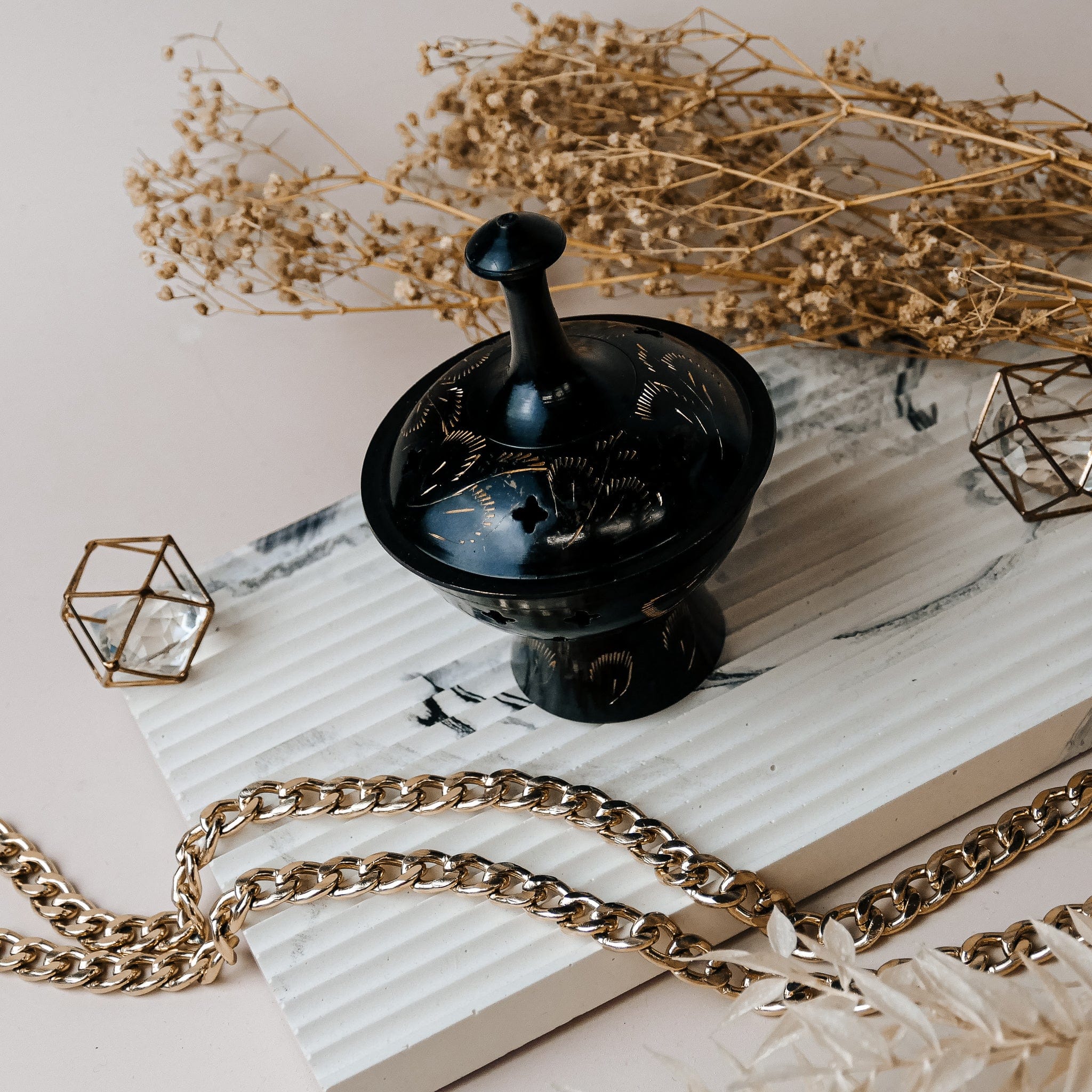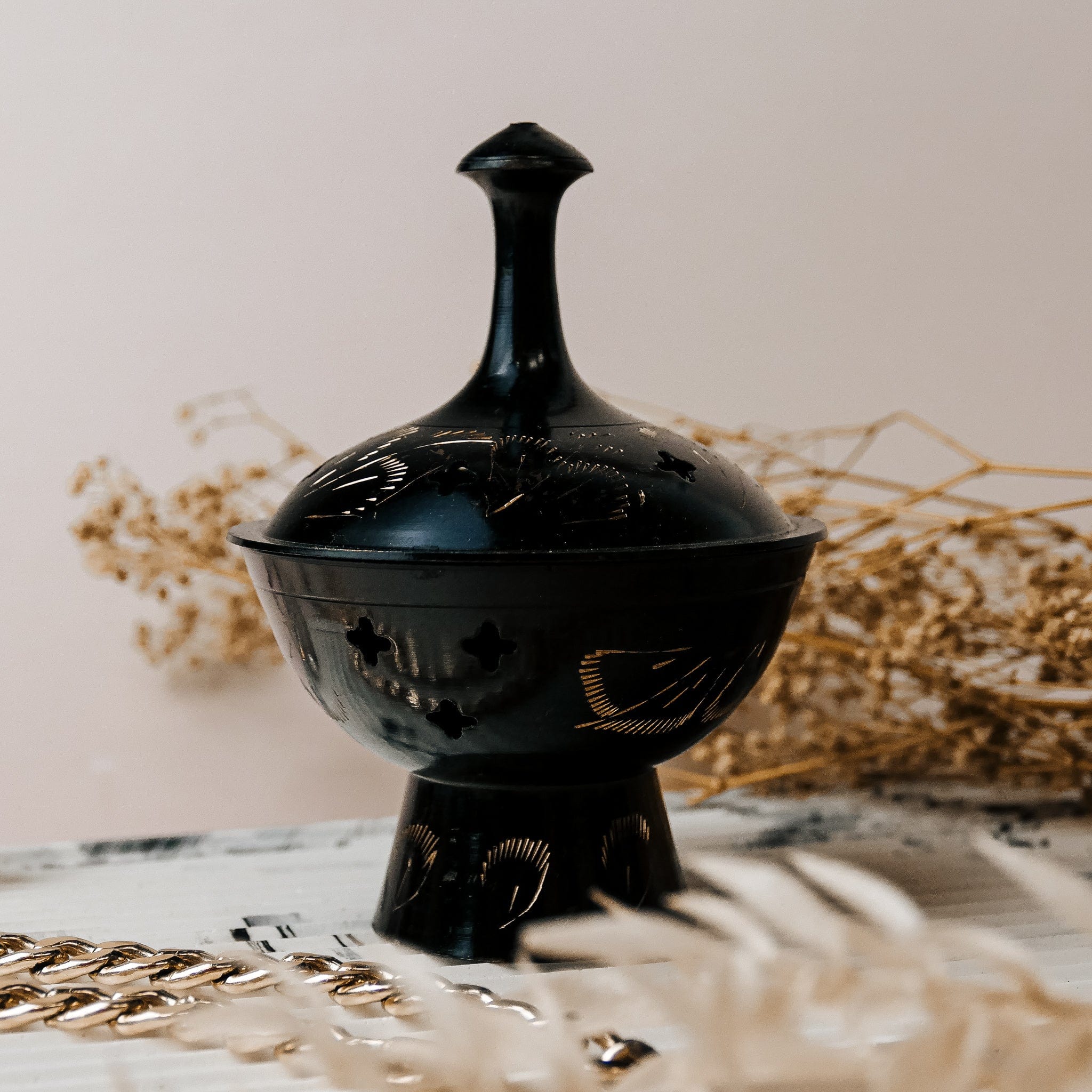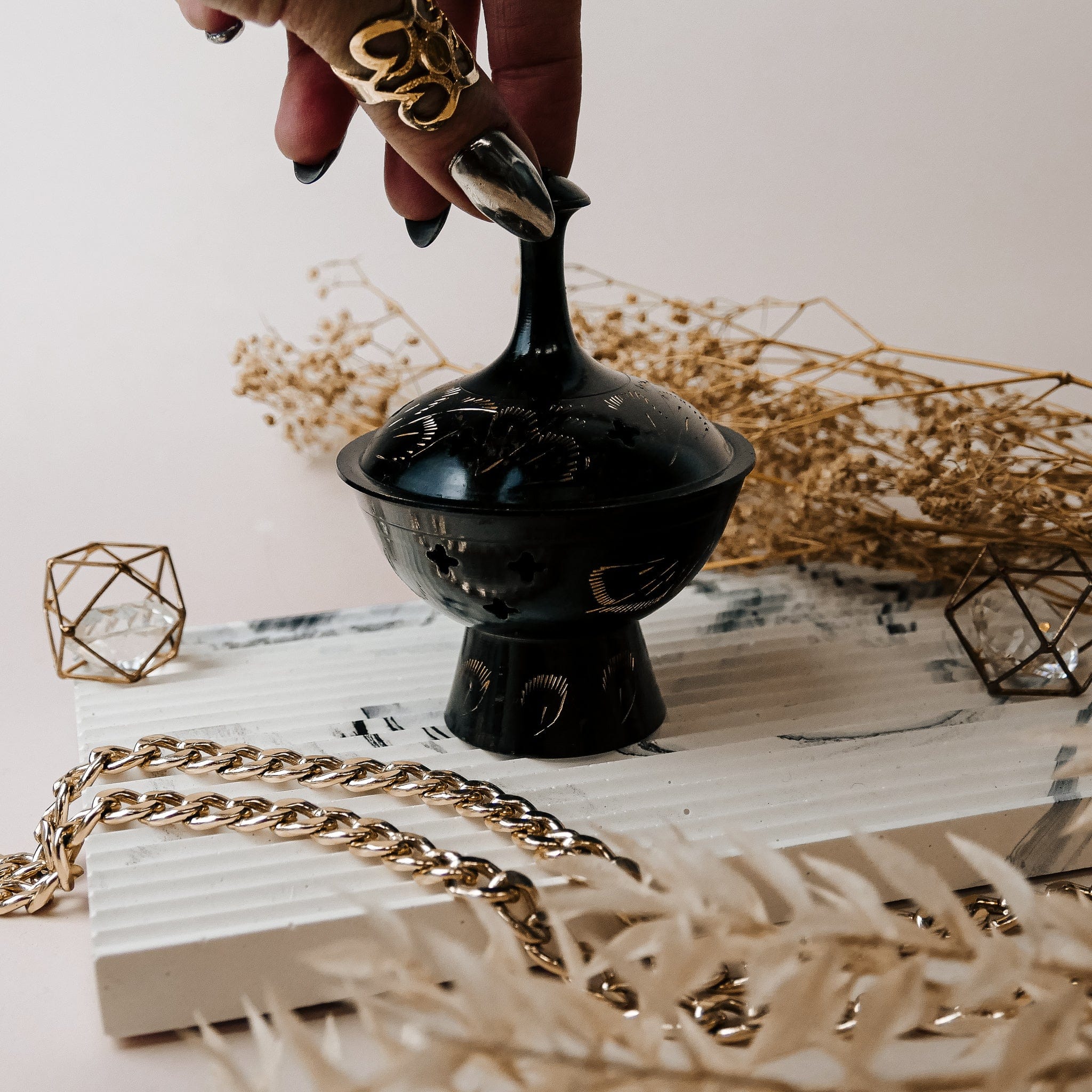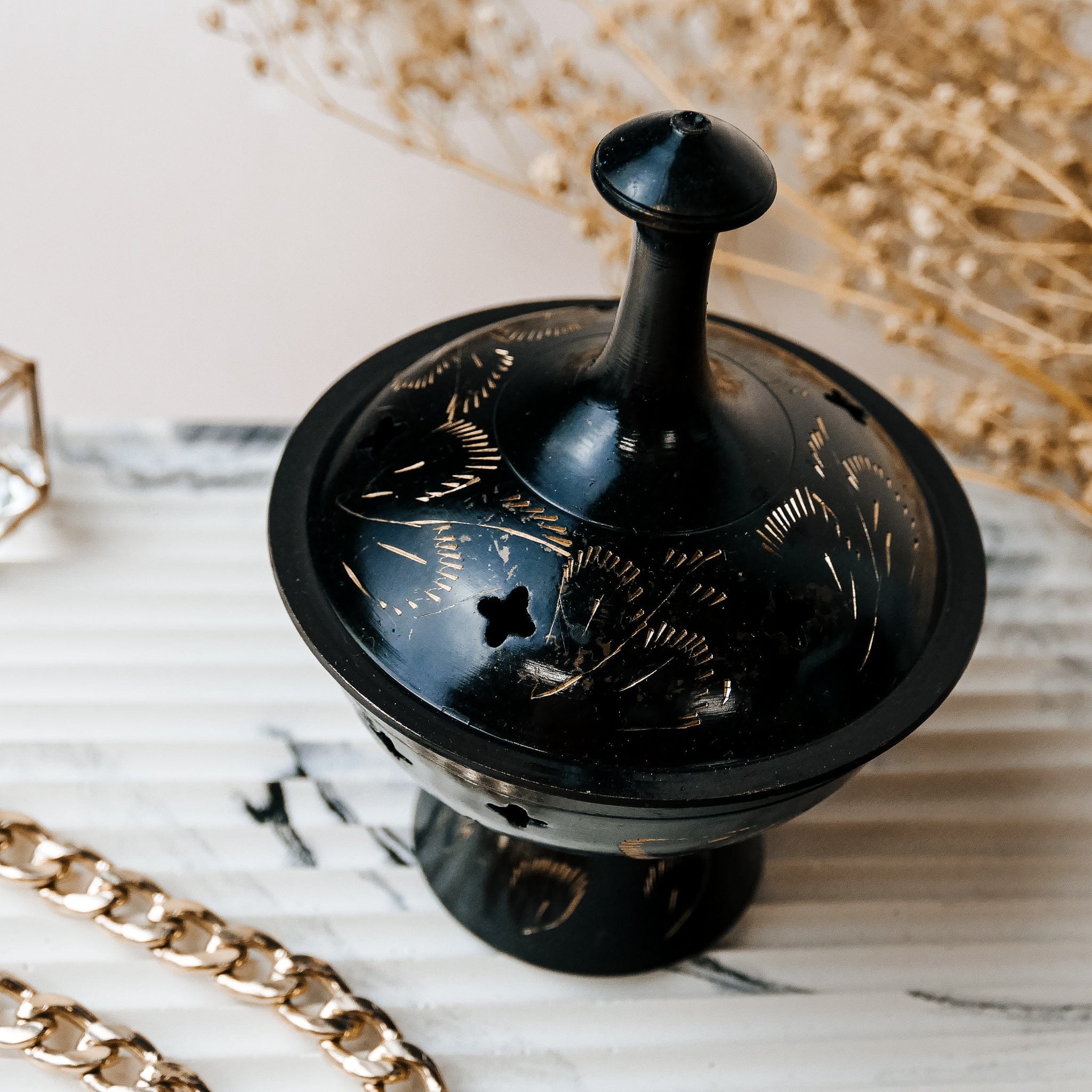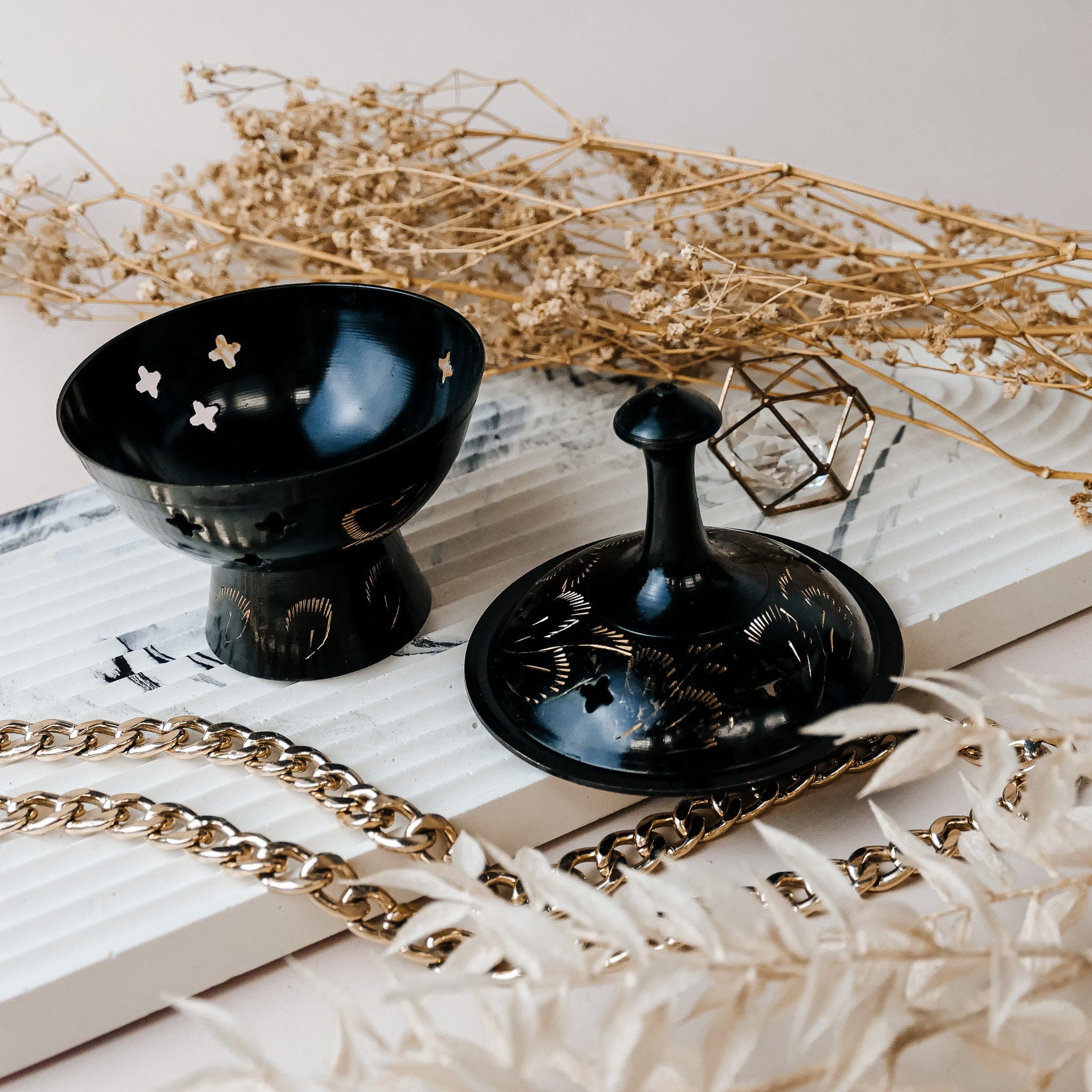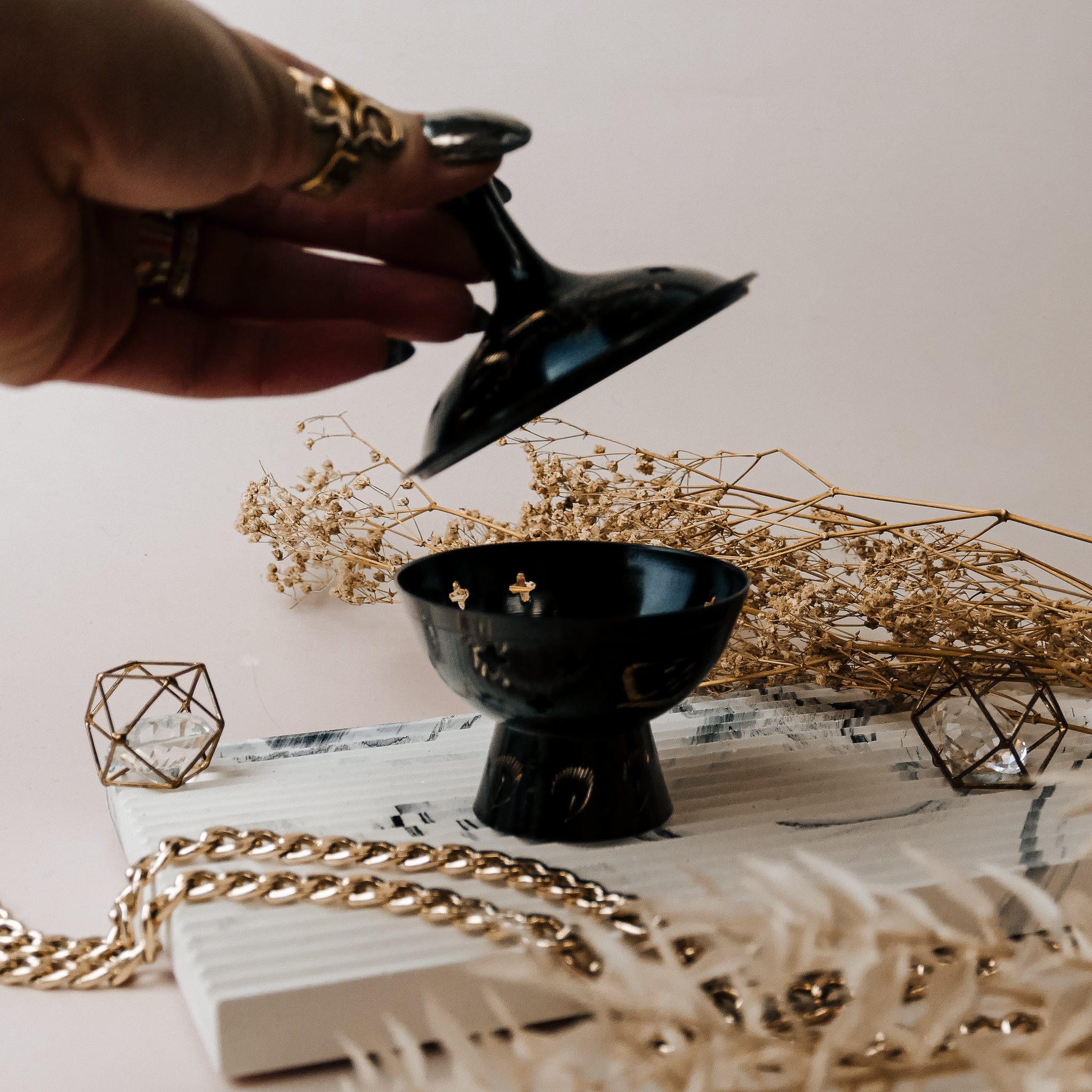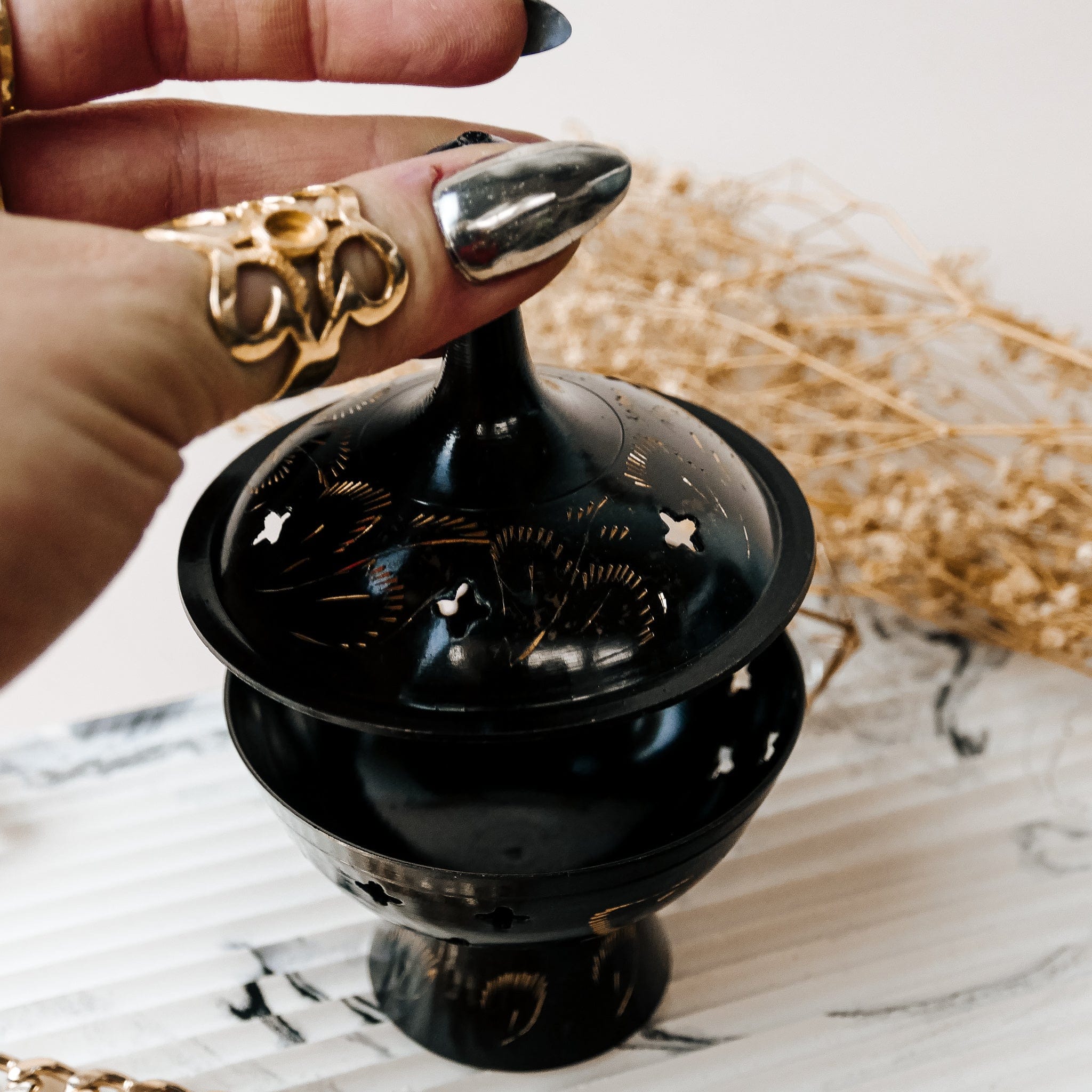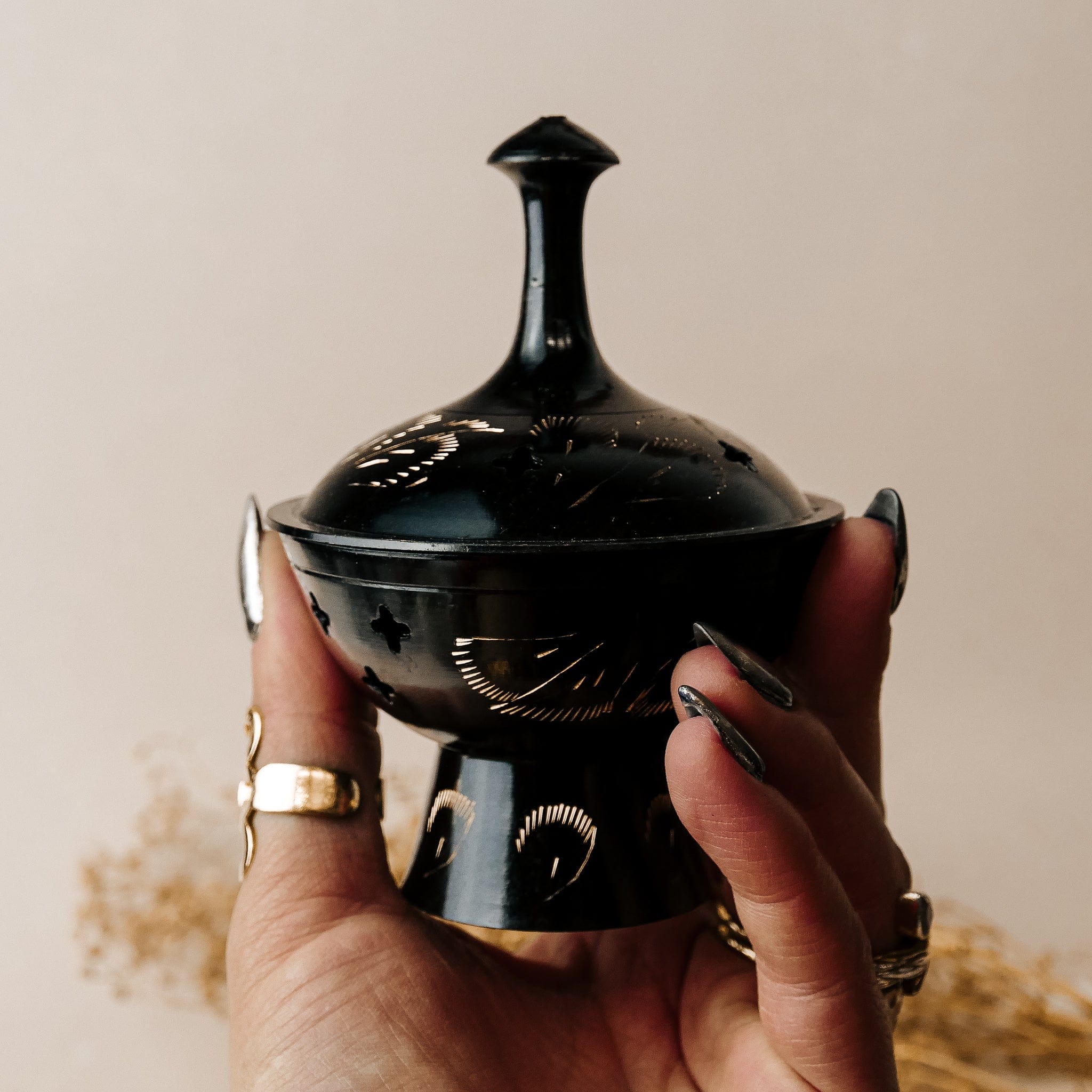 Smoking room
Pickup available at Your Soul Time Skladišče
Usually ready in 24 hours
Your Soul Time Skladišče
Pickup available, usually ready in 24 hours
40 Litostrojska Cesta
1000 Ljubljana
Slovenia
+38631697994
Even our ancestors knew the power and magic of smoking rooms and themselves. In doing so, they used various dried herbs found in the local forests and gardens, and also often resorted to various dried resins collected from the surrounding trees.
To facilitate the use of incense, especially resins, censers made of various materials were used.
This time in Your Soul Time you can buy a cast iron censer, suitable for placing herbal rolls, burning dried pieces of herbs, and you can also place charcoal inside, on which you can place dried herbs or resin during your ritual.
Instructions for using the smoking room:
(The instructions are written for the case of using a resin or herbal mixture.)
You can pour sand into the smoking room for better thermal insulation, and place everything on a fireproof base.
You light the charcoal with a match, lighter or over a candle and wait for it to crackle,
You place the charcoal in the smoker so that the recess faces upwards (you will pour smoke into it later),
You wait until the charcoal is completely lit (you will see a thin line that spreads over the entire charcoal and when it "passes" over the entire piece of charcoal, the charcoal will be fully lit),
You pour a few pieces of resin or incense into the indentation at the top of the charcoal,
You can walk around the room with the censer (watch out for the heat of the censer) or simply enjoy the scents and purifying effect.
Product features:
The smokehouse is made of fireproof metal,
Engraved with gilded details,
Measurements may vary slightly due to the nature of the product.