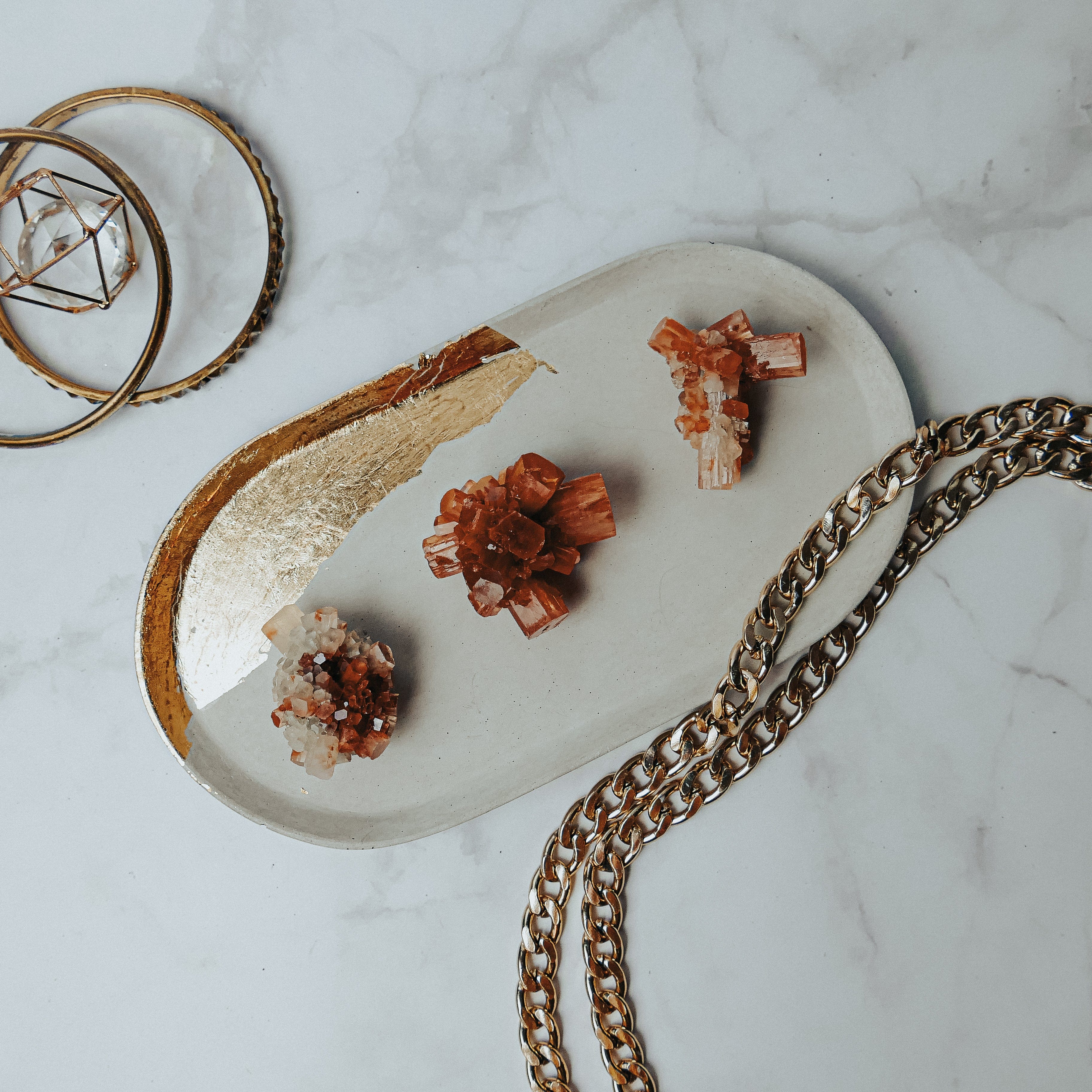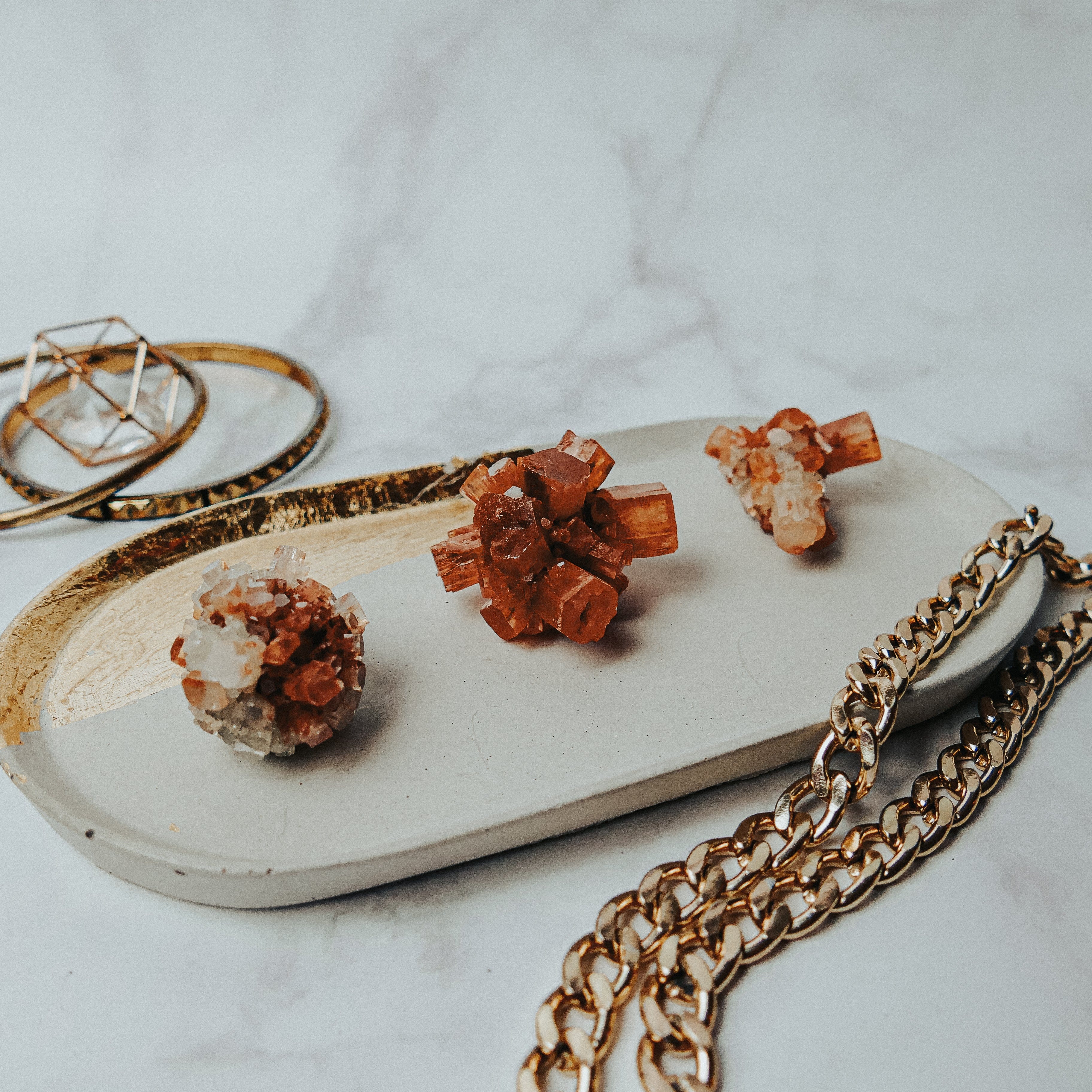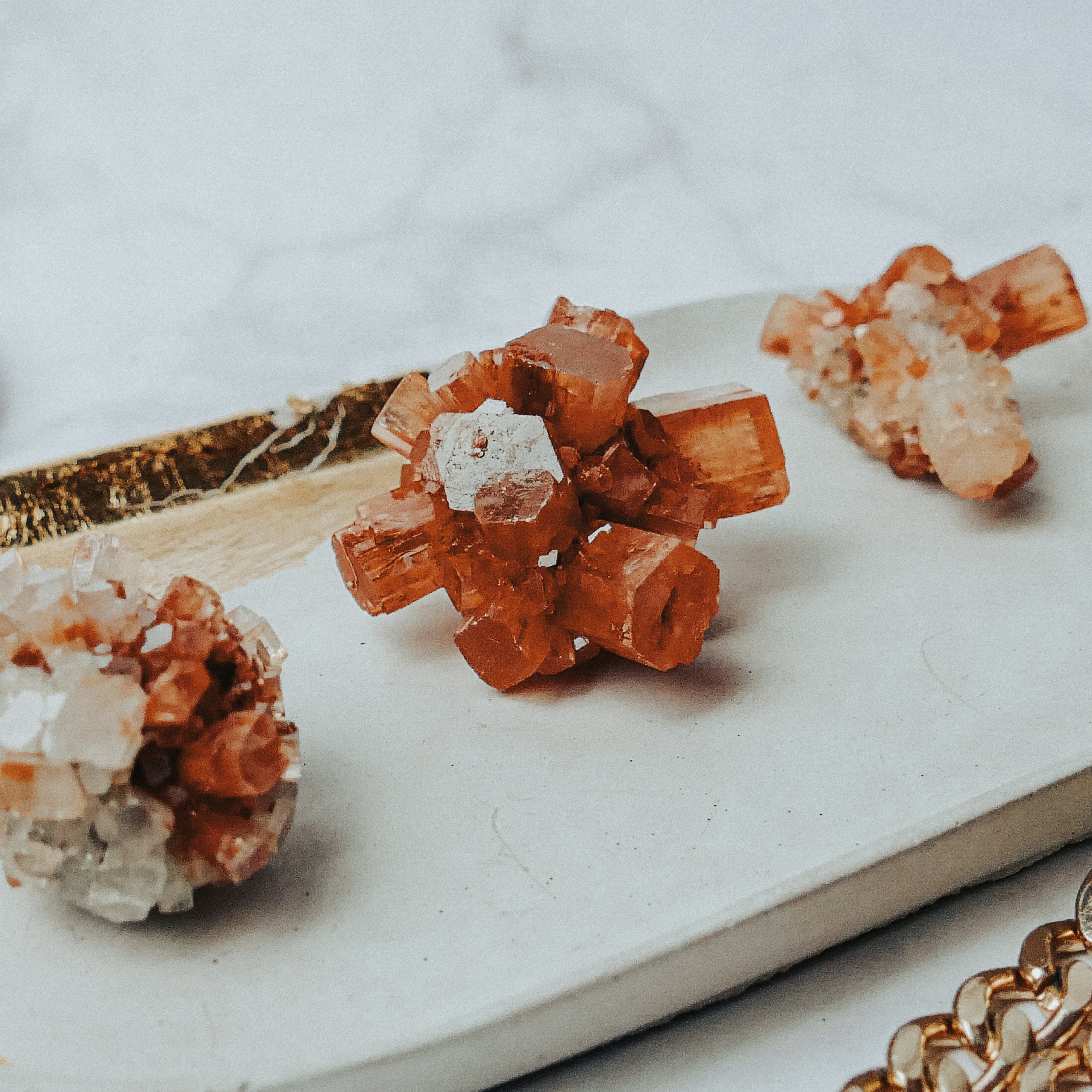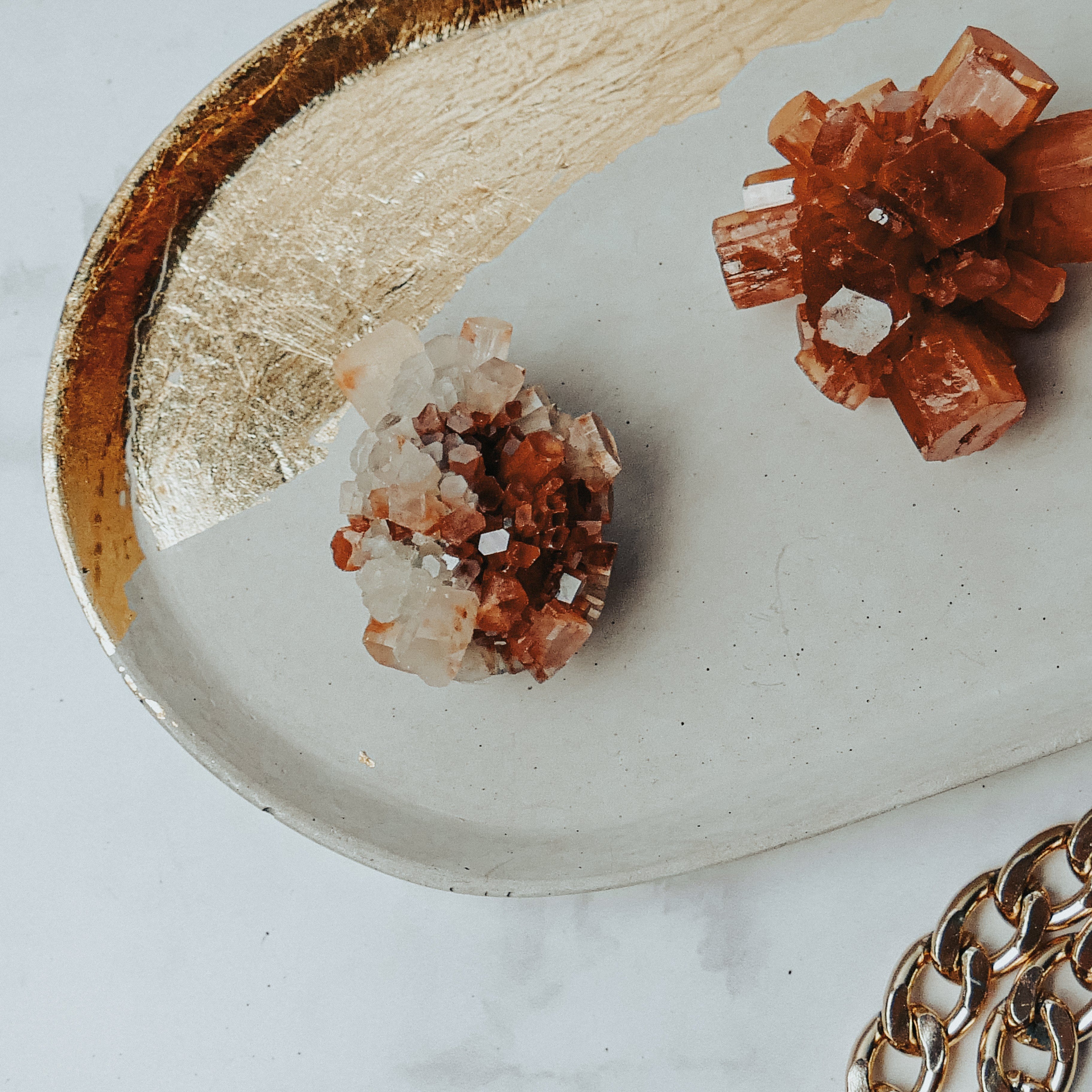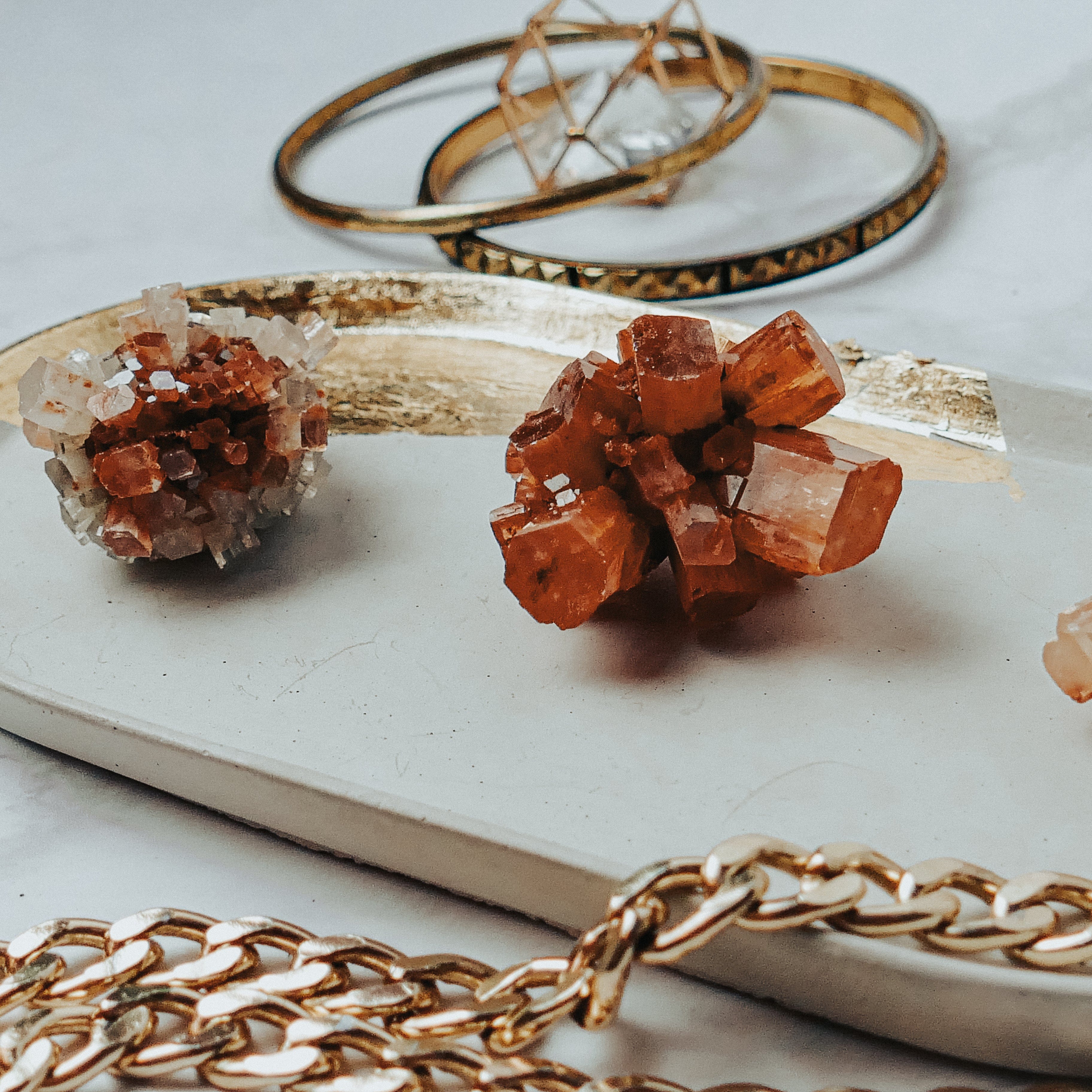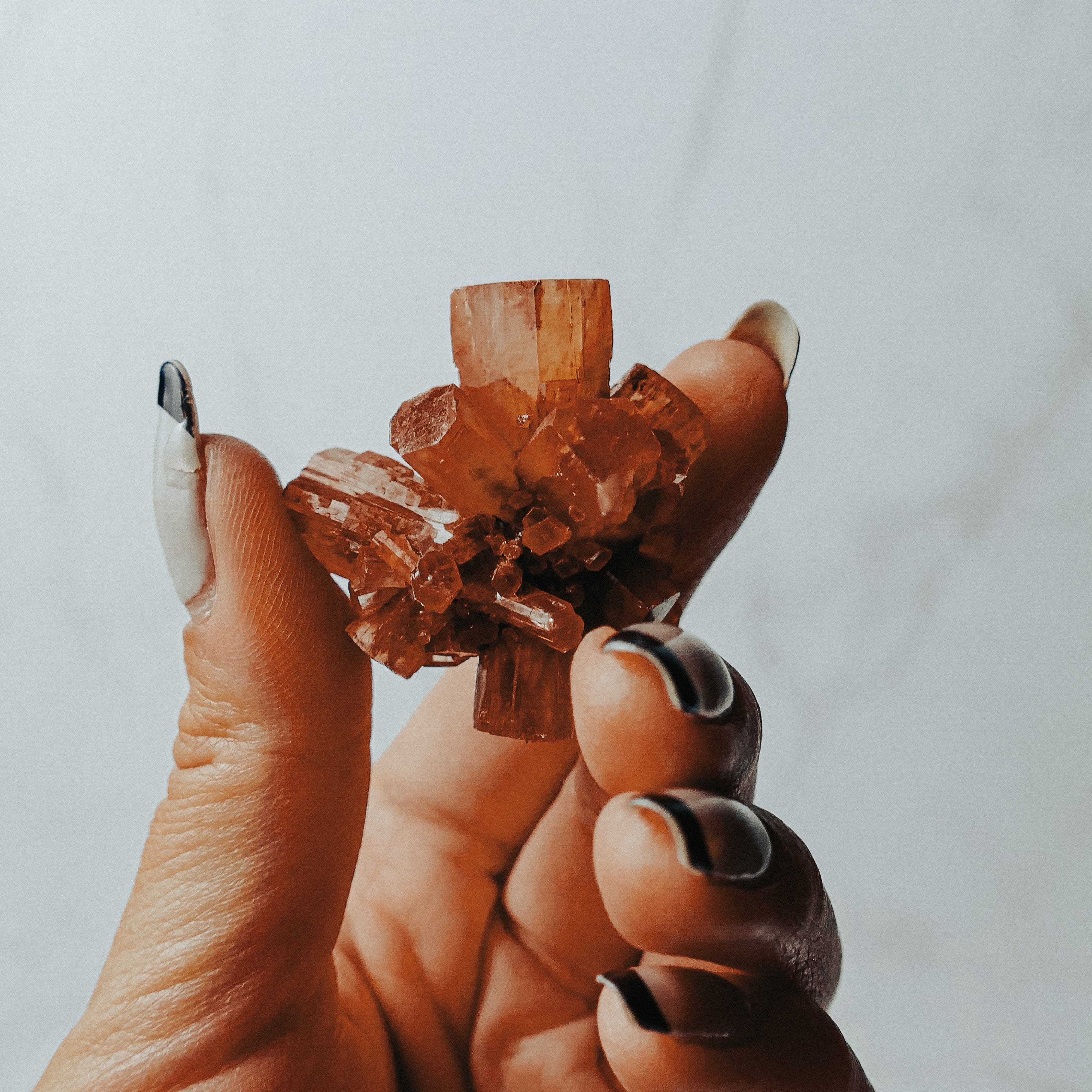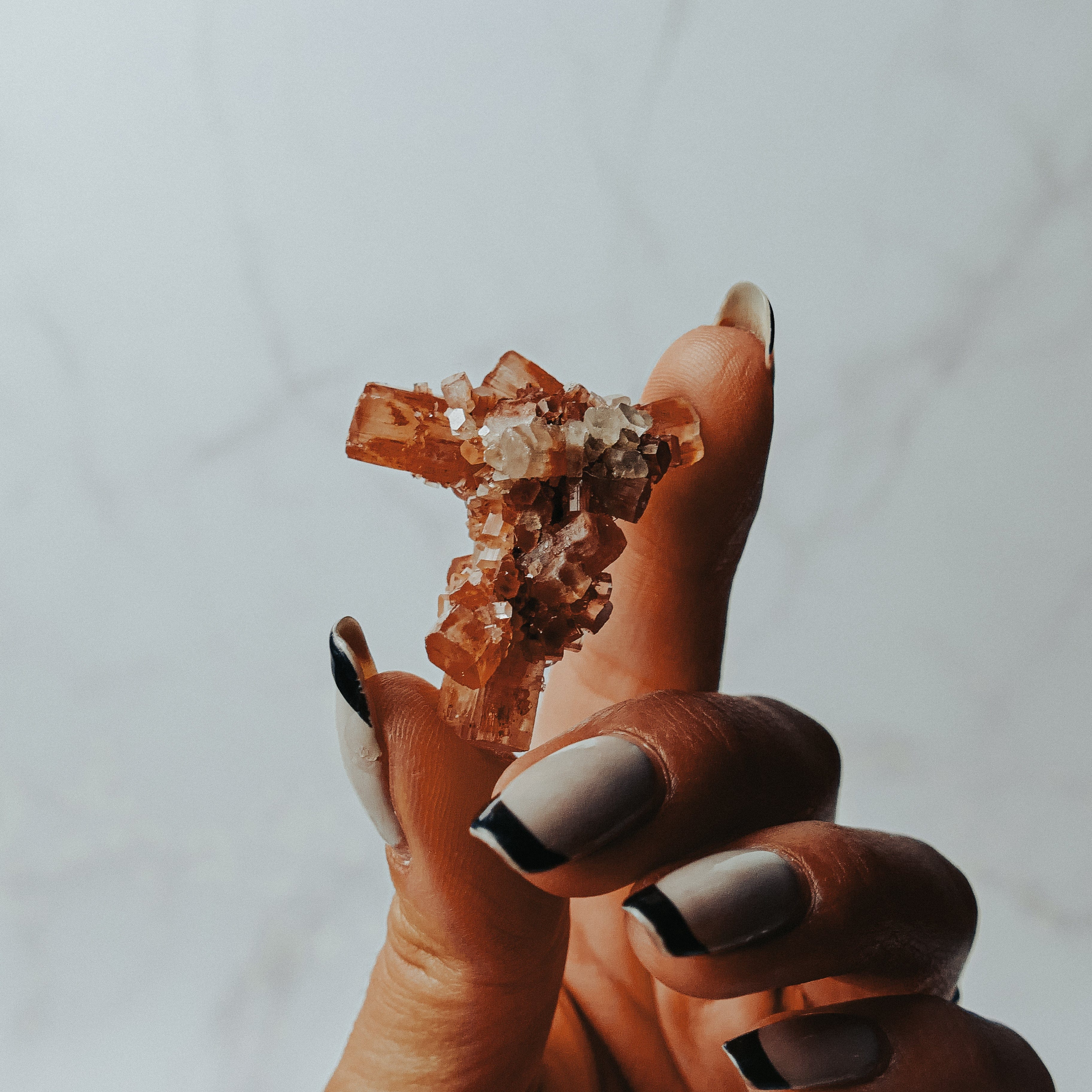 Aragonite
Pickup currently unavailable at Your Soul Time Skladišče
Your Soul Time Skladišče
Pickup currently unavailable
40 Litostrojska Cesta
1000 Ljubljana
Slovenia
+38631697994
Aragonite is a carbonate mineral that grows under extremely specific conditions. It is most often found at the springs of thermal waters, where the temperature is more than 30 °C, as it likes warm waters with a lower content of sulfates. 
The crystal was first named in 1797 after the place Molina de Aragón in Spain, which was one of the main deposits of this crystal. 
It comes in a variety of colors, from purple, white, yellow, brown, our specimens are dark red in color. 
Metaphysical Characteristics of Aragonite:
A crystal of stability and balance,
It helps remove negative energy, stress, fear,
It helps to get to the bottom of our problems and clear them up mentally and move forward,
Increases our mental energy to face daily challenges,
It helps us discover deeper corners of ourselves,
It balances and activates our entire chakra system.
Product features:
The product is natural, so the dimensions, weight, colors and shape may differ slightly from those shown in the product photo.
The piece that we will mail to you will be chosen at random.