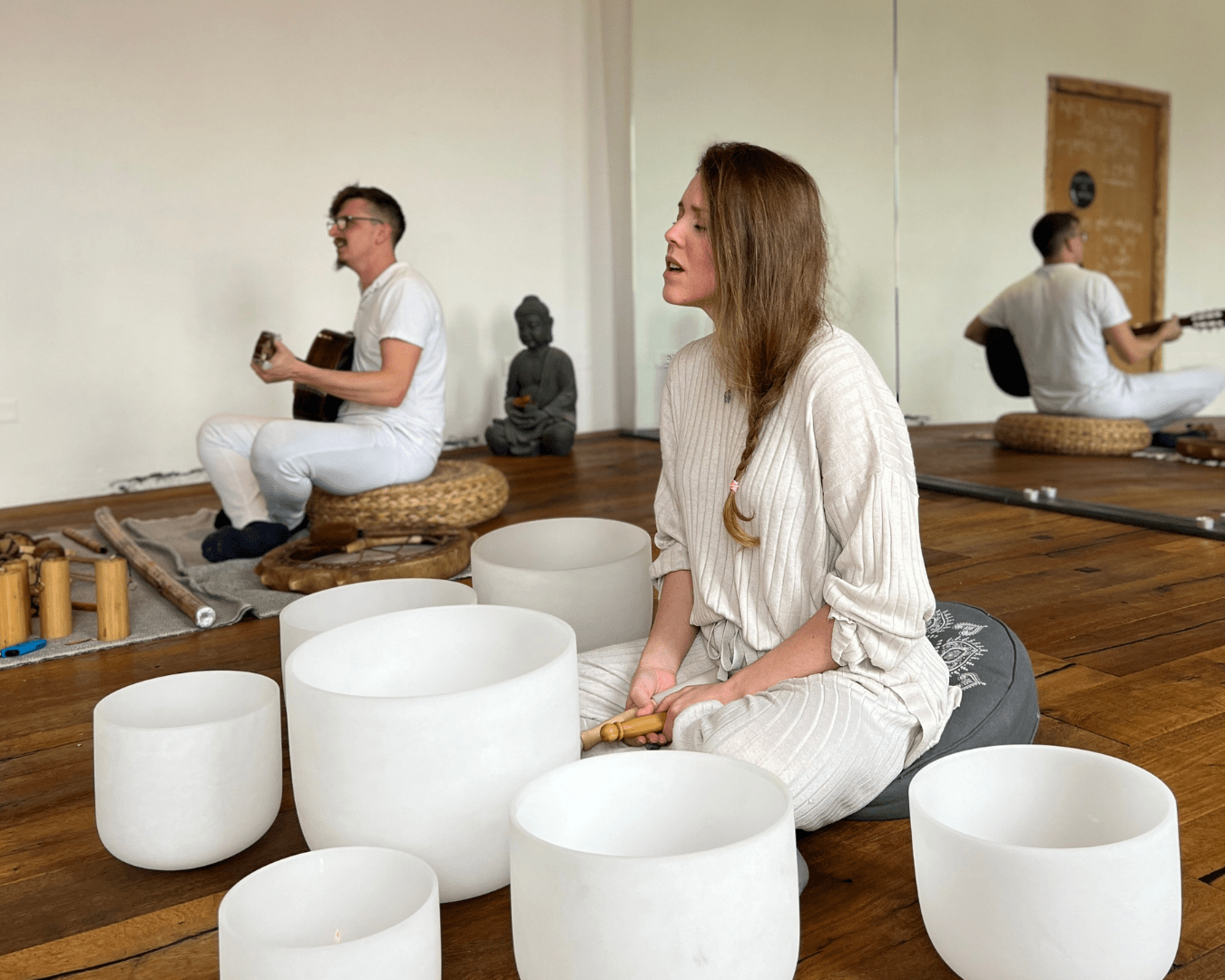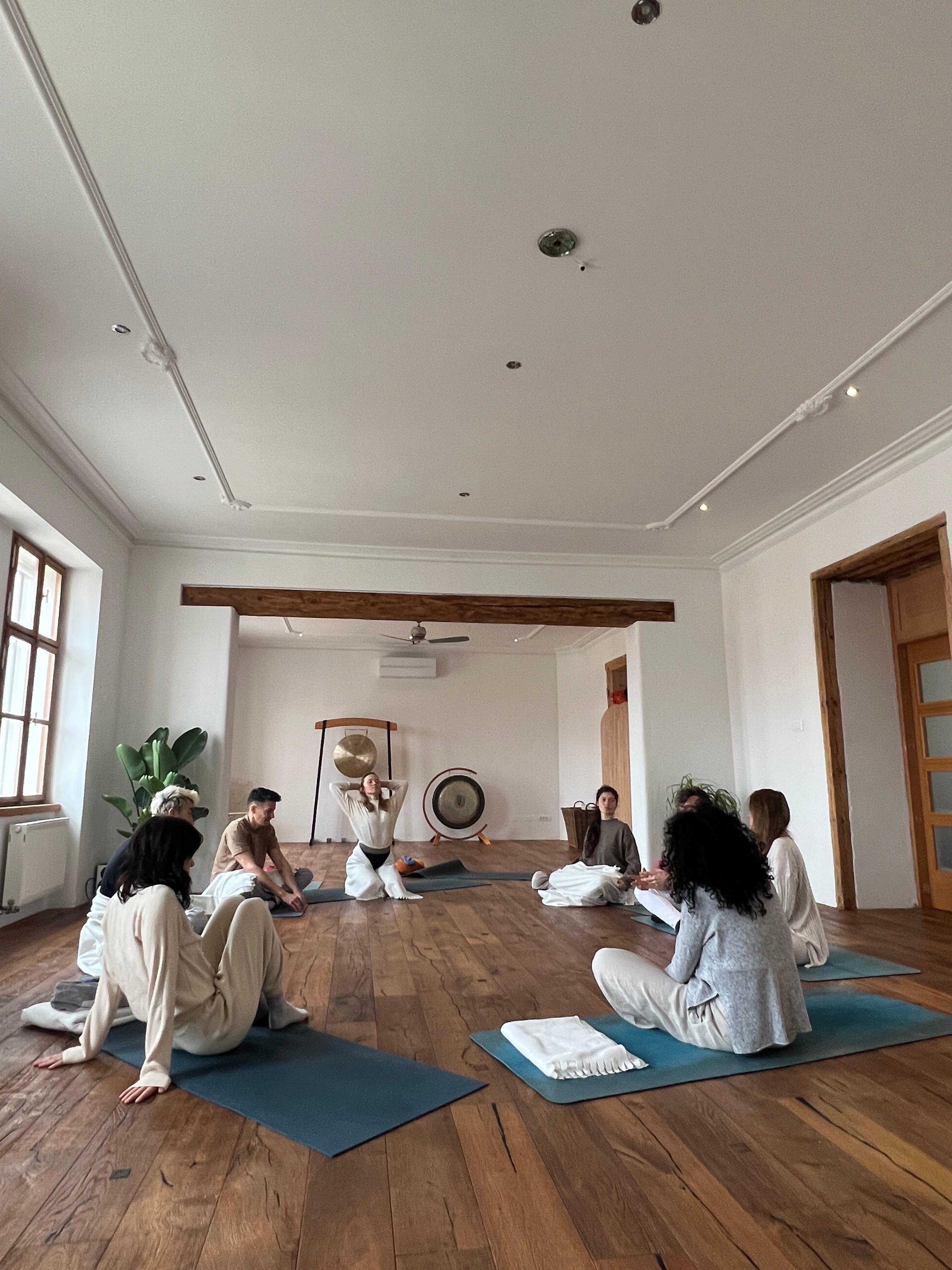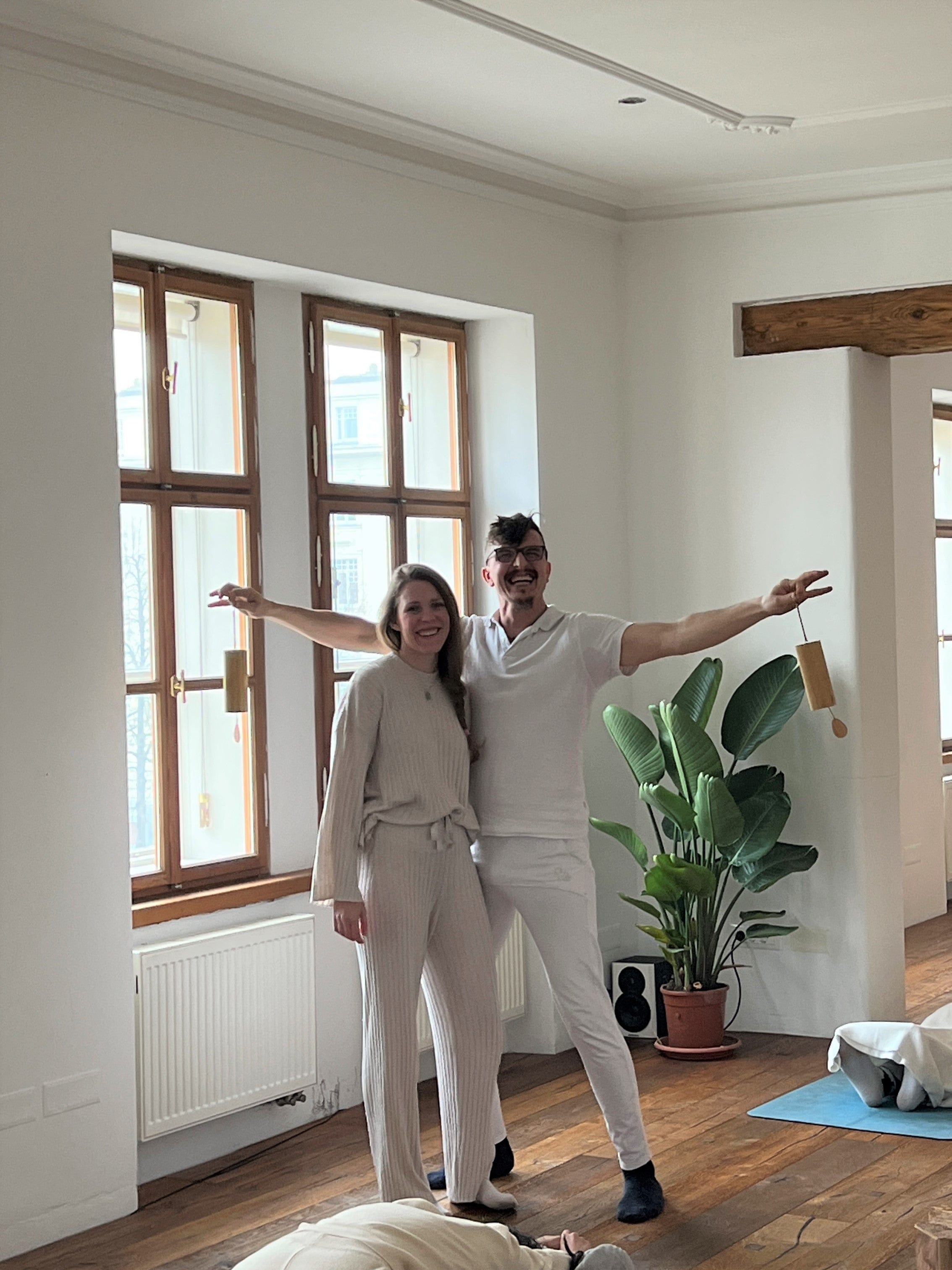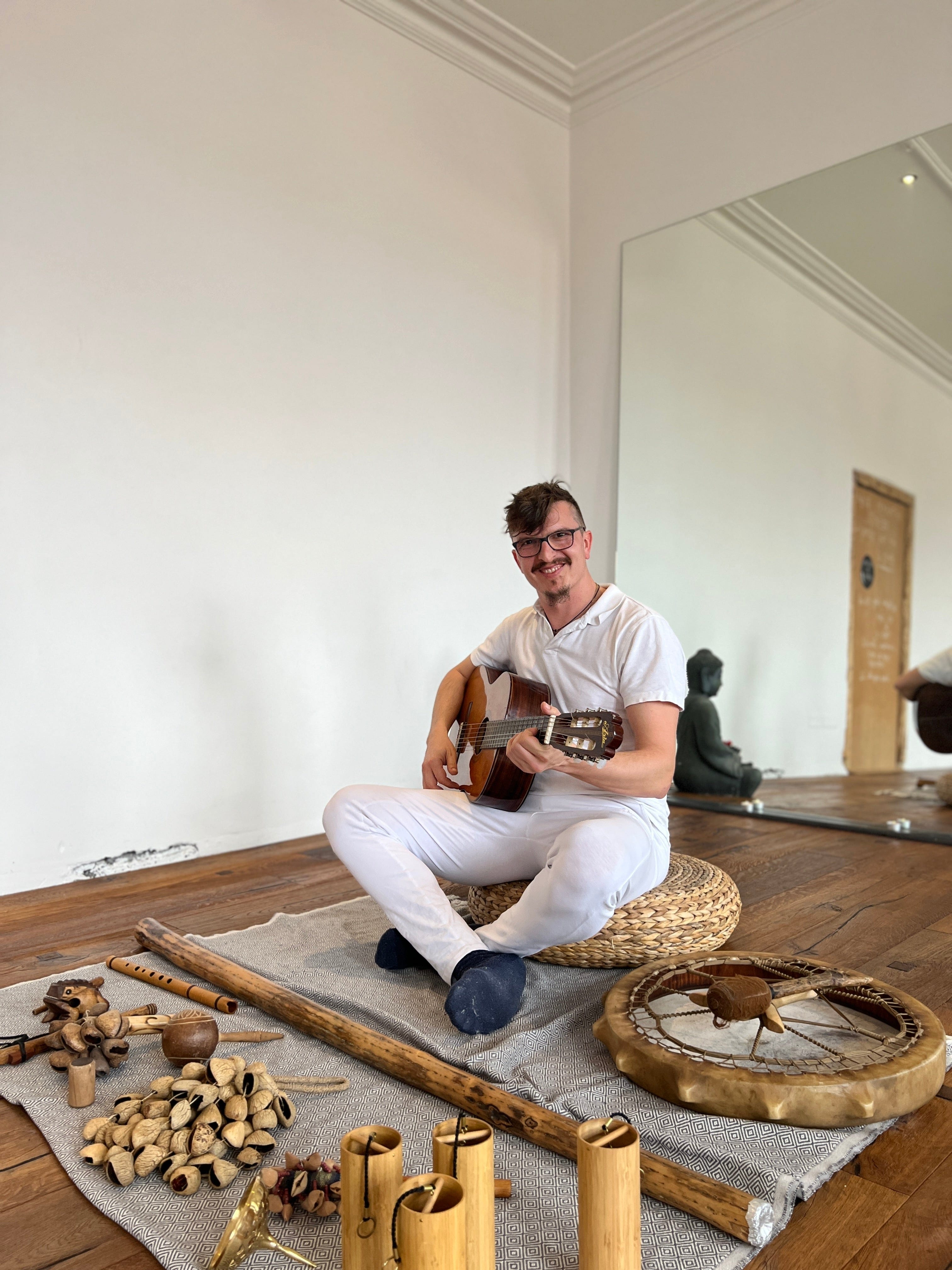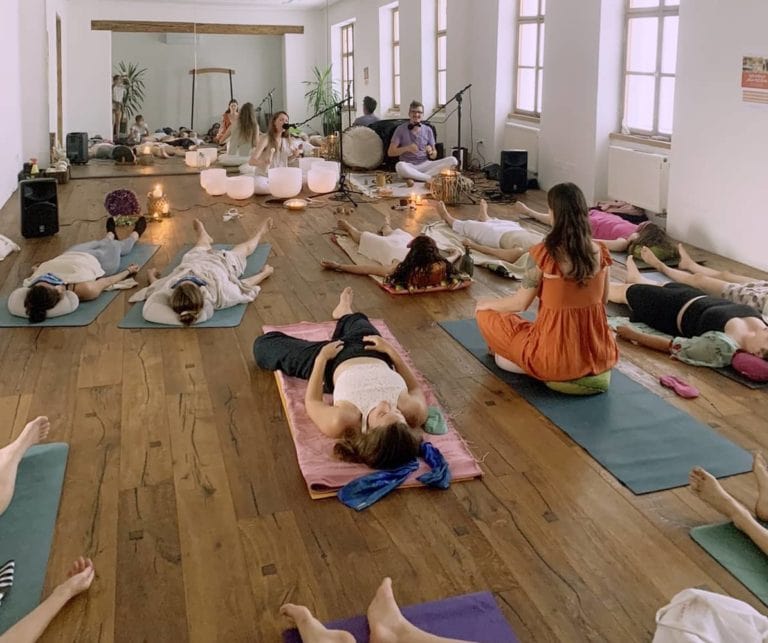 SOUND THERAPY │ │ Establishes inner balance - November 27 at 6 p.m
Healing the bodies with sound is an ancient technique that has been used for thousands of years before us. Ancient civilizations knew that vibration and sound have an important effect on establishing balance in the body.
Sound has its own wavelength, frequency and power. We live in a world where everything is in waves. Every vibration is sound, and there is no level that sound does not touch. Therefore, the sound we choose with intention can be a very powerful tool that brings the gift of deep relaxation, physical well-being and heart fulfillment into our lives.
Sound therapy is a deep surrender to the healing sounds and vibrations produced by holistic instruments from around the world. Why healing sound? Because sound therapy uses instruments that are tuned to 432 Hz - this is a frequency that has been scientifically proven to open the heart and synchronize cells into homeostasis.
The positive effects of sound therapy include:
improved psychophysical well-being

deep relaxation on all levels of being

deepening awareness and expanding consciousness

elimination of energy and emotional blockages and traumas

greater concentration

better and deeper sleep
What does group sound therapy look like?
Group sound therapy or group sound meditation is intended to strengthen contact with oneself and self-healing and regeneration of the entire body - on a mental, emotional, physical and energetic level.
When each individual is comfortably placed in a lying or sitting position, there is an introductory meditation, relaxation or just instructions for the next journey.
During the sound journey, the performers play various instruments tuned to 432 Hz: crystal quartz bowls, shamanic drum, rain stick, voice, bells, rattles and other holistic instruments.
During the audio journey, both circulate among the visitors and offer sound from even closer to make the experience fuller and more personal.
Your bodies fall into complete relaxation, attunement and surrender to the sound. The two halves of the brain are balanced and enter alpha and theta waves, and with sound we also influence the regulation of the nervous system, internal organs and the state of consciousness.
We focus our attention on ourselves and return to an optimal and original state. In this natural state, the process of self-healing is initiated, where all physical, emotional and mental processes come to life.
The audio journey is usually themed, but it intuitively adapts to the needs of the entire group. The individual will receive in the group what is intended for him/her at that moment.
After the audio journey is over, we invite you to join us in a circle where, if you wish, we can exchange experiences and receive answers to any questions you may have.
Details:
The event is expected to take place from 18:00 - 19:00. The number of places is limited.
Sound therapy will be performed by renowned creators, therapists and translators of sound, Zala and Žiga, known as Svetal .
It is advisable to arrive a few minutes earlier so that we can start in peace. Bring your own pillow/armaflex/pad, a pillow under your head for extra comfort and a blanket. We recommend comfortable clothes for easier relaxation.
Due to the nature of the event and the high level of interest, it is necessary to reserve an appointment with a purchase in advance. You can cancel your appointment free of charge up to 48 hours before your appointment. In this case, we will refund you the entire amount of the purchase (or the amount of the workshop, if our products were also purchased at the time of purchase).
The price of the event also includes the gifts you receive after the event.
Location: Your Soul Time (upper room)
PS The first events will have an "early bird" price. The price may change for the following events.