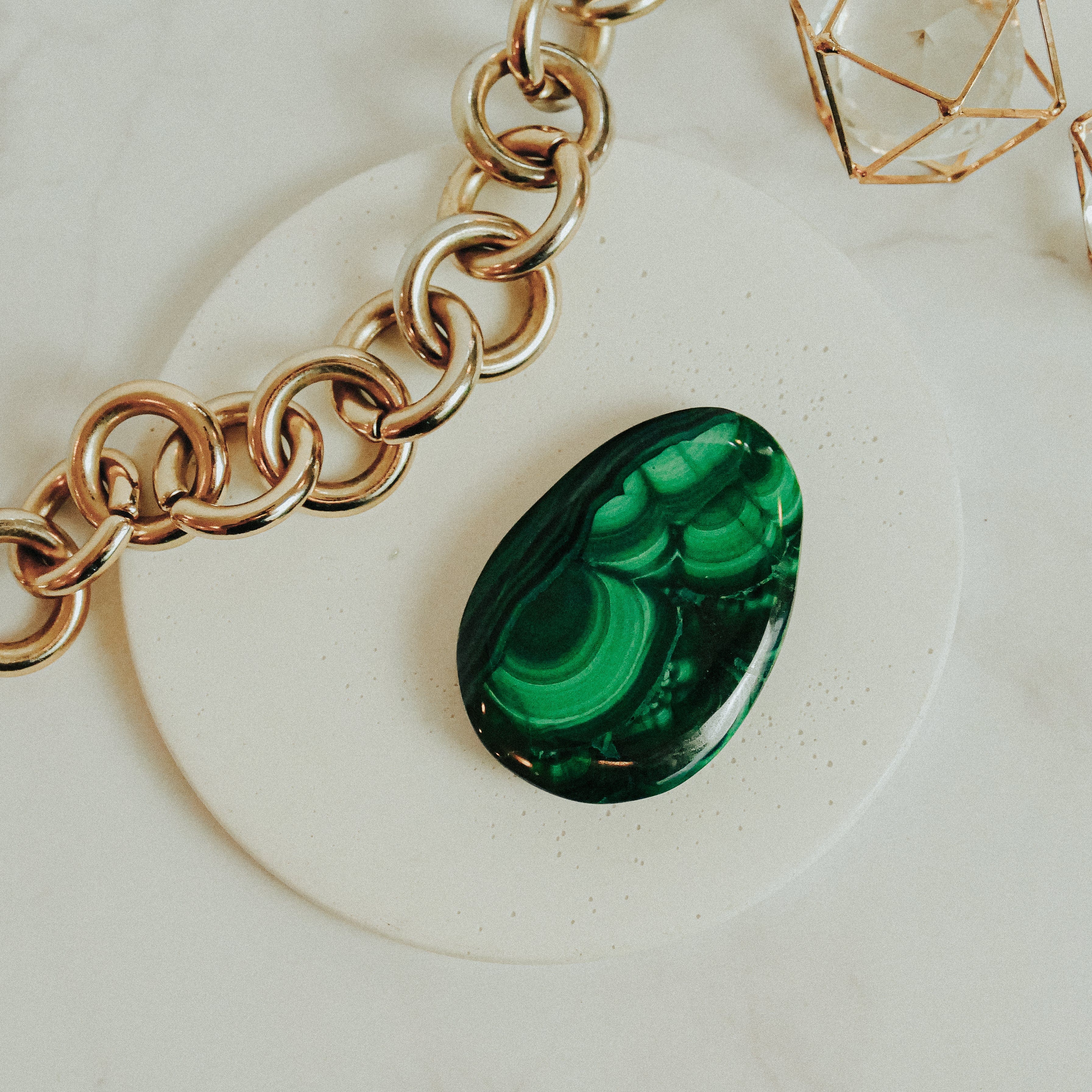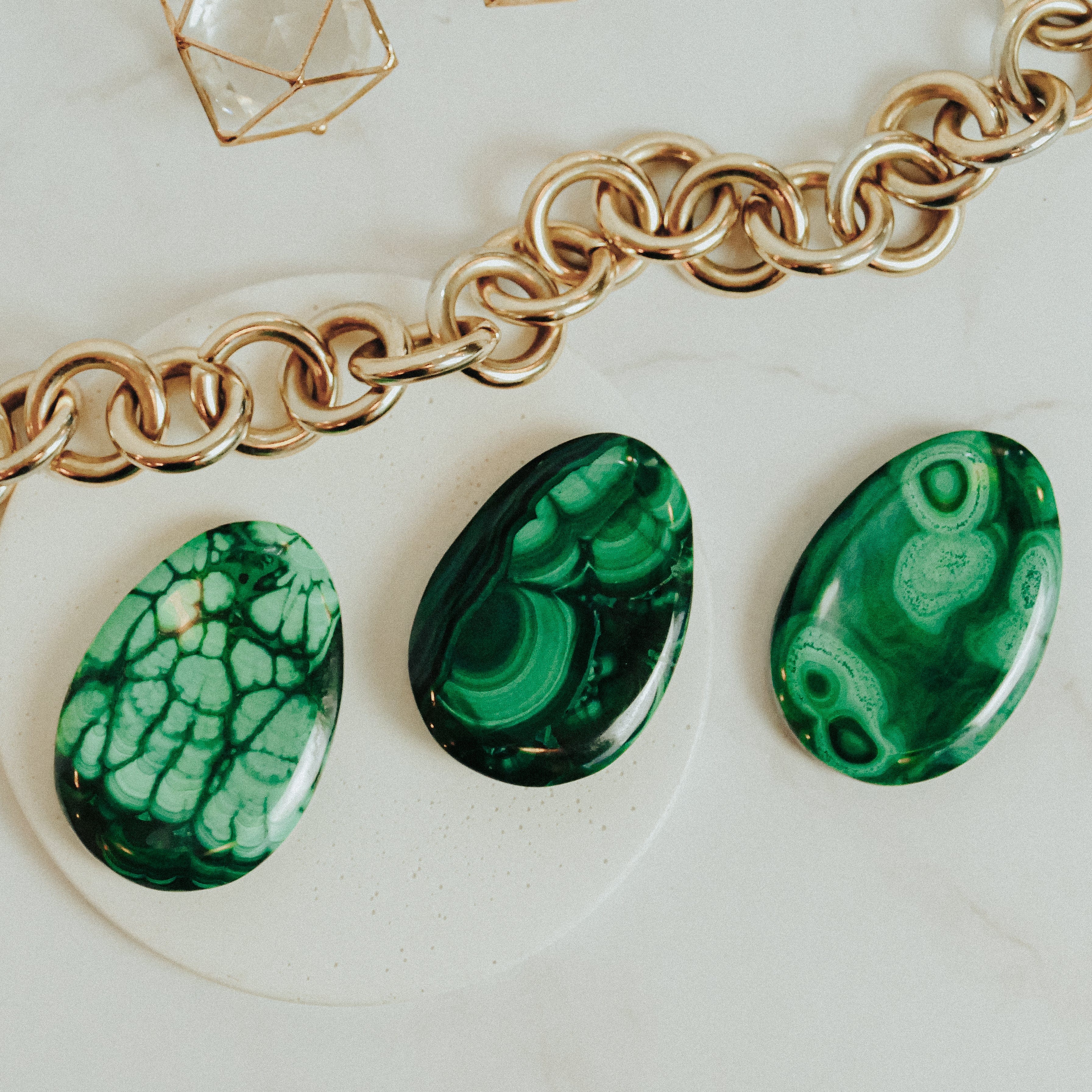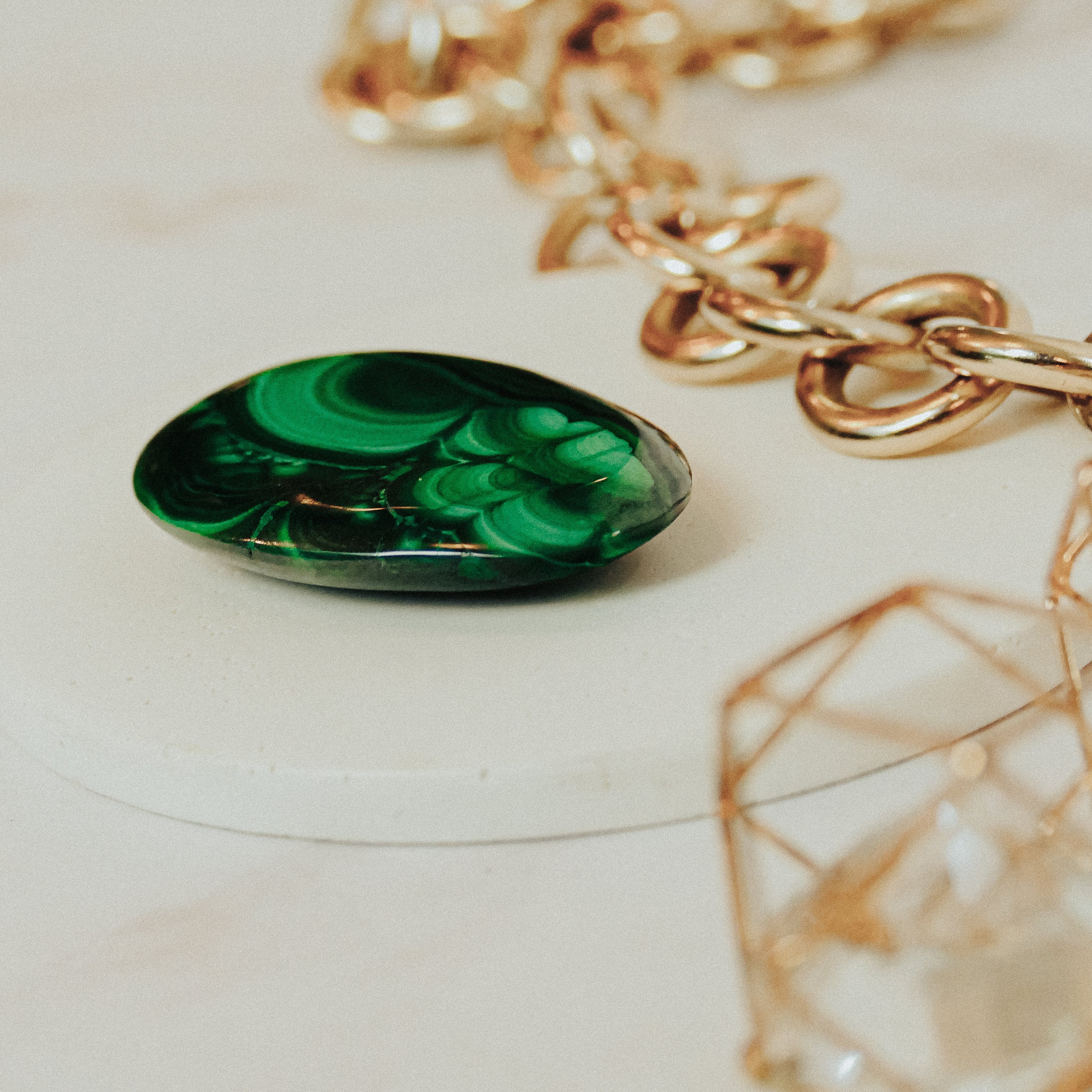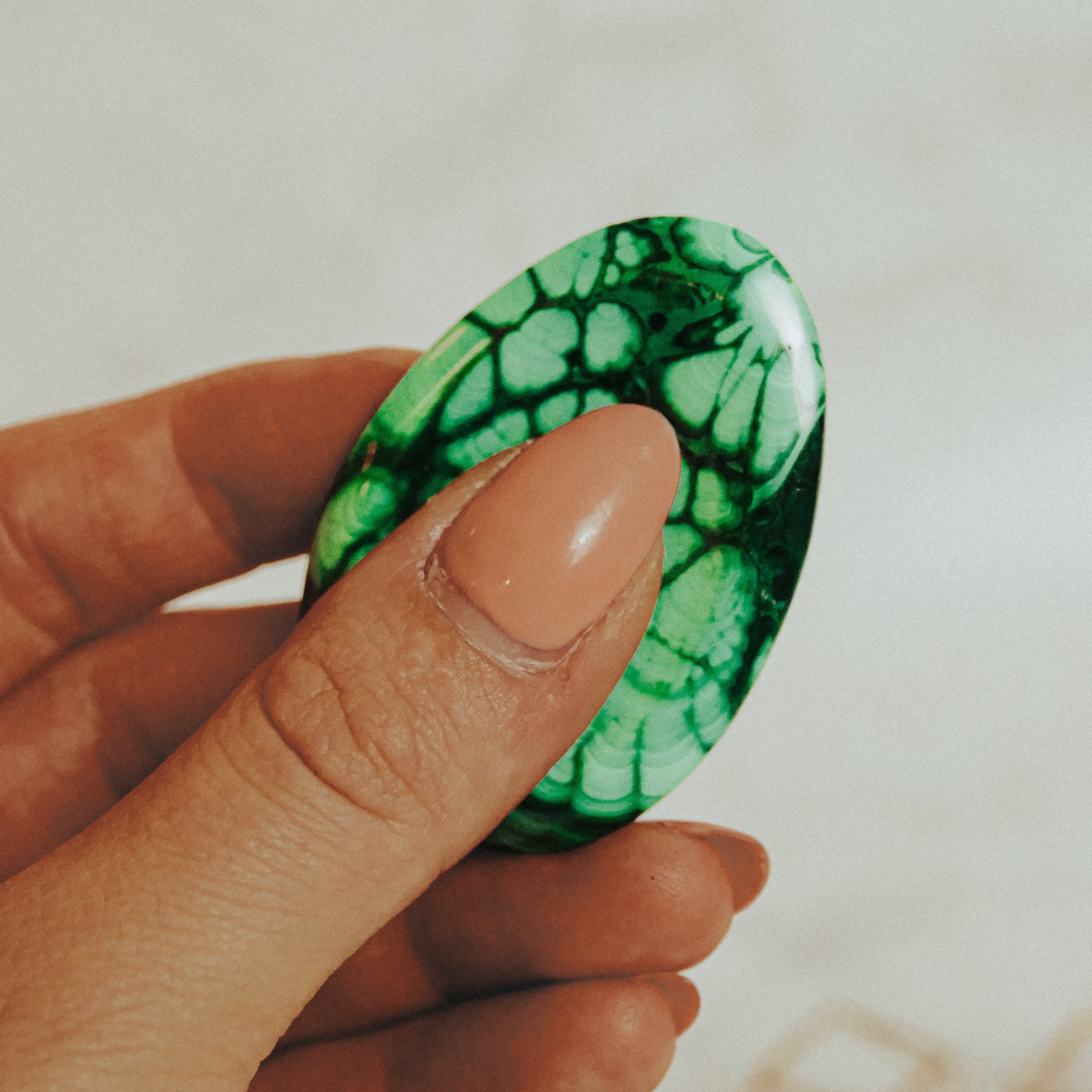 Malachite Worry Stone
Pickup available at Your Soul Time Skladišče
Usually ready in 24 hours
Your Soul Time Skladišče
Pickup available, usually ready in 24 hours
40 Litostrojska Cesta
1000 Ljubljana
Slovenia
+38631697994
Malachite is one of the more magical and special minerals that charms everyone with its distinctive green color. Even those who are not fans of celery! 
Malachite was mined in England as far back as 3,800 years ago, and they used stone and bone tools in their search for this wonderful mineral. Back then Malachite was mined for copper, but today it is used for a completely different purpose. 
Its metaphysical properties convince almost everyone that this is a stone worthy of its place in the crystal collection.
By purchasing this crystal, you receive one piece of Malachite in the form of a Worry Stone.
What is Worry Stone?
The crystal is faceted and formed into an oblong flat shape with a thumb recess. 
This form of crystal is used in the fight against stress. In moments of high stress, hold the crystal between your thumb and forefinger and gently move your thumb back and forth. This movement has been proven to relieve stress, calm the person using it, and help with concentration. This practice started already in Ancient Greece, Tibet, it was also used by the American aborigines.
Metaphysical Characteristics of Malachite:
Cleanse the body of toxic emotions and thoughts,

 

It helps to eliminate emotional blockages in case of feeling of own inferiority,
It unlocks the path to the true personality of the user so that he can finally live in the right light, that candid personality,

 

It offers emotional support to all those struggling with problems of addiction, cheating, indiscretion of people around them,

 

It helps the person using it to keep their word and successfully fulfill any obligations.
Product features:

Approximate dimensions: Each piece measures approximately 35 x 50mm,
Approximate weight: Each piece weighs approximately 25-30 grams,
The product is natural, so the dimensions, shape and colors may differ slightly from those in the picture,
The piece that we will mail to you will be chosen at random.